Franca Sozzani, Fashion Firebrand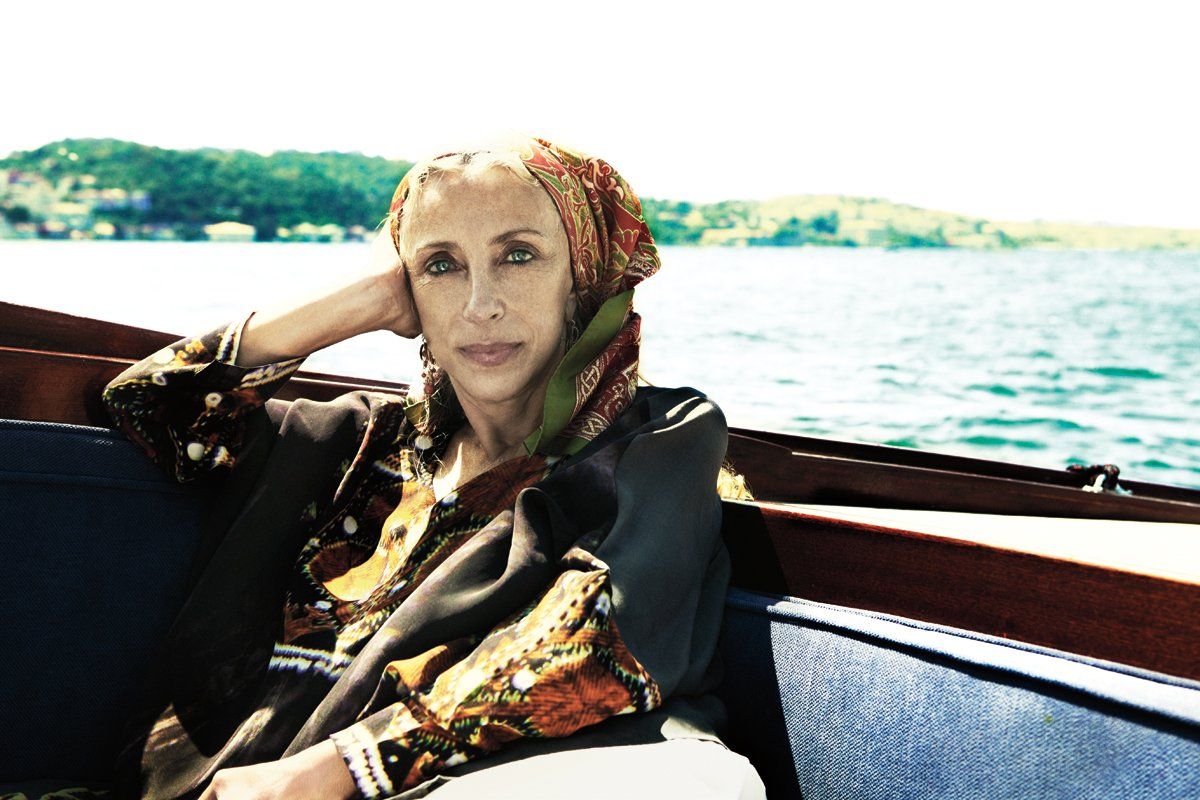 For the past six months, the fashion world has been consumed by speculation about who will replace the disgraced John Galliano at Christian Dior. Will it be Riccardo Tisci, the designer of Givenchy? Or Lanvin's Alber Elbaz? Or the ubiquitous Marc Jacobs? On a recent summer day in Milan, Franca Sozzani, the editor in chief of Italian Vogue, suggested a truly novel idea.
"Hire back John Galliano," she said with a little smile. She knew this might get her in trouble. After all, Galliano was fired after being caught on camera making anti-Semitic remarks at a bar and on Thursday was fined €6,000 (more than $8,000) by a French court. "Look," she went on, "I understand their point of view. I understand they couldn't just say, 'Bad boy! We forgive you! Come back!' But it's really a pity. And I will never believe he believed what he said. I think he was drunk and alone in a bar. When people go crazy, they go crazy. It's a human case, it's not political or religious. He didn't kill anyone!"
This was dangerous territory for a woman whose magazine relies heavily on Dior (and its corporate bosses at LVMH) for advertising, but Sozzani, 61, is known for being a provocateur. In the 23 years she has been at the helm of Italian Vogue, she has operated the magazine as a laboratory for wild and often hilarious imagery that pokes at her own industry—a wry take you would seldom find in more earnest American fashion magazines.
In 2006 she ran a cover image of Linda Evangelista with her face wrapped in bandages, decked out in designer clothes. With the tagline "Makeover Madness," the spread inside, photographed by Steven Meisel, was a sendup of the plastic-surgery trend sweeping Hollywood and the fashion world. A year later, when there was news about a famous young woman landing in rehab seemingly every week, Meisel did a shoot for Sozzani sending all the models there, too. After that came entire issues devoted to black women and curvier women, each of which was the subject of controversy in the fashion world. Both sold like hotcakes.
"Franca's a fearless editor, and she has a great sense of humor," said Anna Wintour, editor of American Vogue and a close friend. "In the United States, everyone's so worried about being politically correct, and Franca is part of a tradition that feels and understands that a magazine is a place where you can make a statement and rock the boat, and you don't always have to worry about whether it's the right thing. In fact, it's rather enjoyable when it's not the right thing." (A possible example of "not the right thing" might be a recent shoot for Italian Vogue inspired by the BP disaster featuring model Kristen McMenamy drenched in oil.)
The legendary art director Fabien Baron, who worked for Sozzani at Italian Vogue during her first years there, said, "If Anna Wintour is the Steven Spielberg of fashion magazines, Franca is Pedro Almodóvar ... She's the most talented editor I've ever worked with." Donatella Versace said, "She's a true original."
For a long time, Sozzani pushed the envelope mainly from behind the scenes, but in the past year and a half, that's abruptly changed. She's appearing frequently as a judge on America's Next Top Model; she's tweeting throughout the fashion shows; she writes a zany, frequently laugh-out-loud-funny blog on the website of Italian Vogue in which she expounds on everything from the evolution of surrealism over the last 100 years to Kate Middleton's style (too much "low-cost fashion," according to Sozzani). "Male models are another issue," she wrote in an entry on the men's shows in Europe. "Perhaps without a solution."
Part of what makes Sozzani a true individual in her world is that, from time to time, she actually says something critical of the industry's most sacred cows. In May, she went to the Cannes Film Festival and was appalled by the degree to which fashion events and corporate sponsorship had overshadowed the movies. "It was too much," she told me in her thick Italian accent. "Even during the day, sooooo many parties." She blogged that events from Calvin Klein and Jean Paul Gaultier were examples of how her industry had become too enmeshed with Hollywood.
Sozzani was similarly honest when asked her thoughts on Carine Roitfeld, the former editor in chief of French Vogue, who dresses like Iggy Pop and exited the magazine last December under a cloud of black eyeliner. Though Sozzani said Roitfeld was "very good at building up her own image," she felt that Roitfeld forgot she worked for Condé Nast—that she became too interested in having her picture taken. "I'm not a celebrity, I'm an editor," Sozzani said. "If you feel that to be the editor of Vogue you have to be a celebrity, something is wrong in your life."
I met Sozzani at the Condé Nast offices in Milan in late July. The walls were covered in photographs of supermodels like Evangelista, Christy Turlington, and Naomi Campbell. Unlike most American fashion magazines, which have become increasingly focused on celebrity and lifestyle coverage, Sozzani's magazine rarely puts actresses on the cover.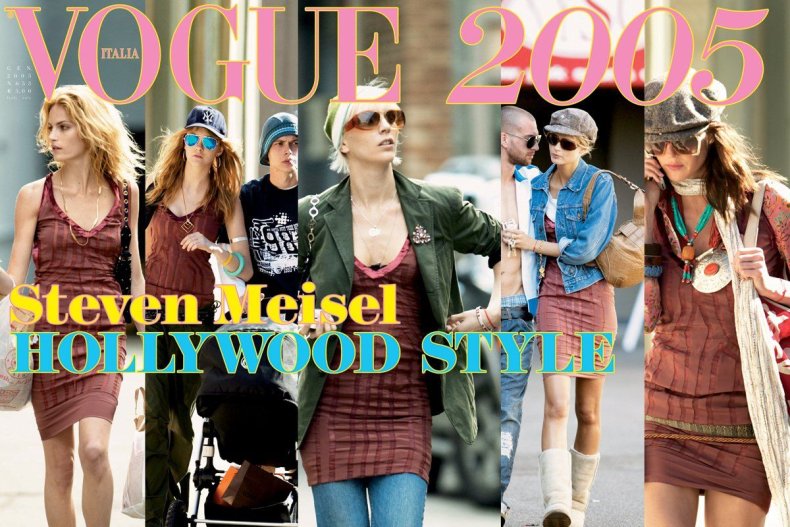 This, the prominent fashion stylist Lori Goldstein told me later, is one of the reasons photographers remain so enthusiastic about shooting for Italian Vogue. "There aren't a lot of real fashion magazines anymore," Goldstein said. "It's just stuff, commercialized and watered down. Franca allows people to do fashion stories, without all the rules. She has not allowed the celebrity thing to destroy her magazine."
Sozzani wore a snakeskin-print dress from Marni and Manolo Blahnik sandals. Her golden curls and crystal-clear blue eyes gave her a pre-Raphaelite quality. She wore no makeup; though her skin was largely without wrinkles, it did not look pulled or pumped up. "I have had nothing done," she said. "Your age is your age. You cannot turn back time."
This puts Sozzani at odds with just about everyone in her industry, but that's fine with her. She seems to have fallen into fashion almost by chance and has, since becoming the editor of Italian Vogue, turned into a serious presence on the European culture scene, both as an art collector (she owns works by Barbara Kruger and Andy Warhol, among others) and as a saloniste known for throwing parties where you're as likely to run into V. S. Naipaul as into Jeff Koons or Karl Lagerfeld, a close friend. "Once I finish work, I don't have any friends with whom I discuss fashion," she said, "because I see how ridiculous fashion is. It's true! With Karl I talk about books. Books or music."
So how did she wind up in her front-row seat? Sozzani grew up in Mantua, a small city in northern Italy; studied English and philosophy during college; and got her first industry job at 23 as the "assistant to the assistant to the assistant to the assistant" at Vogue Bambini. She had recently gotten married and was miserable. "I wanted a divorce, and I thought if I could find a job I'd feel more independent. I never thought this would be my life."
Her entree to the business was inauspicious. "Every day they told me I was too bourgeois and that I had no talent." After three months at the bottom of the masthead, tired of being "blamed" for "everything," Sozzani ran off to India for two months and was fired. But the woman who replaced her got pregnant and quit, so the magazine hired her back. Sozzani began working harder and did well, ascending the ranks.
Her father still didn't approve. One day he called her and asked what she was doing. "I said I was cleaning the room, putting the dresses on the kids for a shoot. He said, 'You speak four languages, you studied philosophy, all to become a housekeeper.' He didn't understand."
Defiant, Sozzani went on to edit an edgy Italian magazine called Lei, where she earned a reputation as an inventive editor with a great eye for photographic talent. "It became the hip thing," said Fabien Baron.
In the early '80s, during her second marriage, Sozzani gave birth to her son, whose father she divorced "very soon after." She's never been married since. "There's no reason," she said later that day, sitting at a restaurant in Milan. "And I can say this with no presumptuousness at all: I was always better than the people with whom I was involved."
Sozzani took a bite of the chocolate dessert she'd eaten half of and slammed her fork down. "This cake is a disaster," she said, and pushed it across the table to me to finish.
In 1988, Sozzani got the top job at Italian Vogue. The magazine at that time wasn't one of Condé Nast's more glamorous properties. "Vogue was a fashion catalog," she said, "and it became an extravagant magazine. The advertisers all wanted to tell me how to do my job. I think no. If I do it wrong, I leave, you fire me, I go on."
Under Sozzani, Italian Vogue became a hit. Designers increasingly began to seek her out for advice. "It's always the magazine you tear things out from," said Diane von Furstenberg.
One Sozzani accomplishment has been to turn Italian Vogue supplements and off-shoots (among them Casa Vogue and L'Uomo Vogue) into low-cost moneymakers, chock full of ads even in the middle of a punishing economic downturn.
Sozzani is aware that doing reality shows and blogging are hardly in keeping with the aspirational tone of her magazine, but hey—times change. "All these rules were made to be broken," she said. "If I try to do what I did 10 years ago, Italian Vogue would be old and nobody would look at it. We should always be one step in front. You cannot go backwards."