France Aims to Switch Russian Oil Supplies to UAE
France has entered into talks with the United Arab Emirates (UAE) in a bid to switch its Russian oil imports to the Middle East, according to reports.
French Finance Minister Bruno Le Maire said in a Sunday interview with Europe 1 radio that the country had opened talks with the UAE following the announcement of the European Union's (EU) ban on Russian crude oil.
According to Reuters, Le Marie said: "There are discussions with the United Arab Emirates. We have to find an alternative to Russian oil."
The EU adopted a fresh sanctions package on Friday which banned oil imports from Russia following the country's invasion of Ukraine.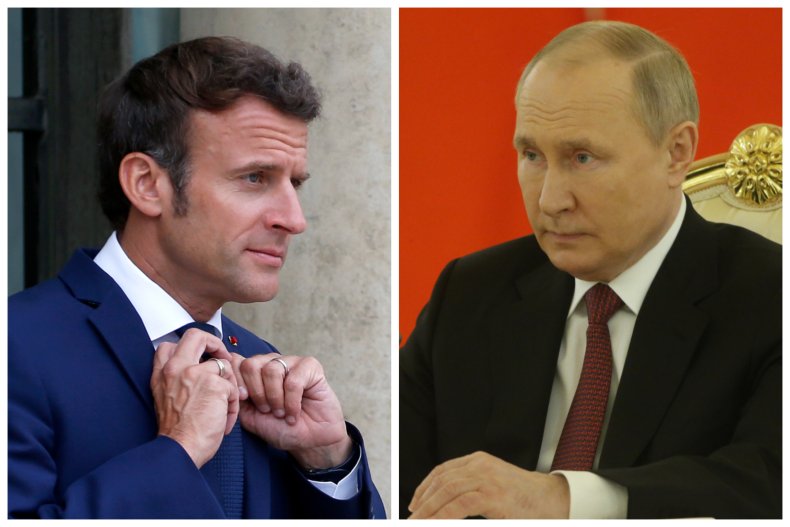 Russia's unprovoked war with Ukraine has forced many European nations to find alternative oil suppliers and has led to renewed efforts for countries to secure greater energy independence from Moscow.
The EU's actions has placed France in a potentially vulnerable position as it imports all of its oil and gas needs.
According to the International Energy Agency (IEA), roughly 30 percent of France's energy supply came from oil in 2020. It is second only to nuclear energy which makes up nearly 35 percent of the country's supply.
But the IEA says France plans to reduce the share of its nuclear supply from 70 percent to 50 percent by 2015.
It continued: "Many nuclear reactors are reaching the end of their lifetime, which requires modernizing those that can continue long-term operations under safe conditions.
"Maintaining security of the electricity system and a low-carbon footprint while reducing the share of nuclear energy will require investments in efficiency, renewable energy and enhanced and flexible power system operation."
The UAE produces significantly less crude oil than Russia. According to the IEA, the UAE produced 3.01 million barrels per day in March 2022 compared to Russia's 10.44 million that same month.
In a bid to ease pressure on European nations now keen to switch their supply away from Moscow to new providers, the U.S. said it would allow two companies to ship Venezuelan oil to Europe.
Reuters reported that Italian oil company Eni SpA and Spanish company Repsol SA could start shipping oil from the South American country as early as next month.
The news agency said a key condition was the oil had to go to Europe and could not be resold elsewhere.
Washington D.C. also hopes the move could encourage Venezuelan President Nicolas Maduro to enter into talks with the country's opposition, Reuters reported.
Newsweek has contacted the French government for comment.