France's 'Black Widow,' Who Allegedly Seduced and Poisoned Elderly Men, on Trial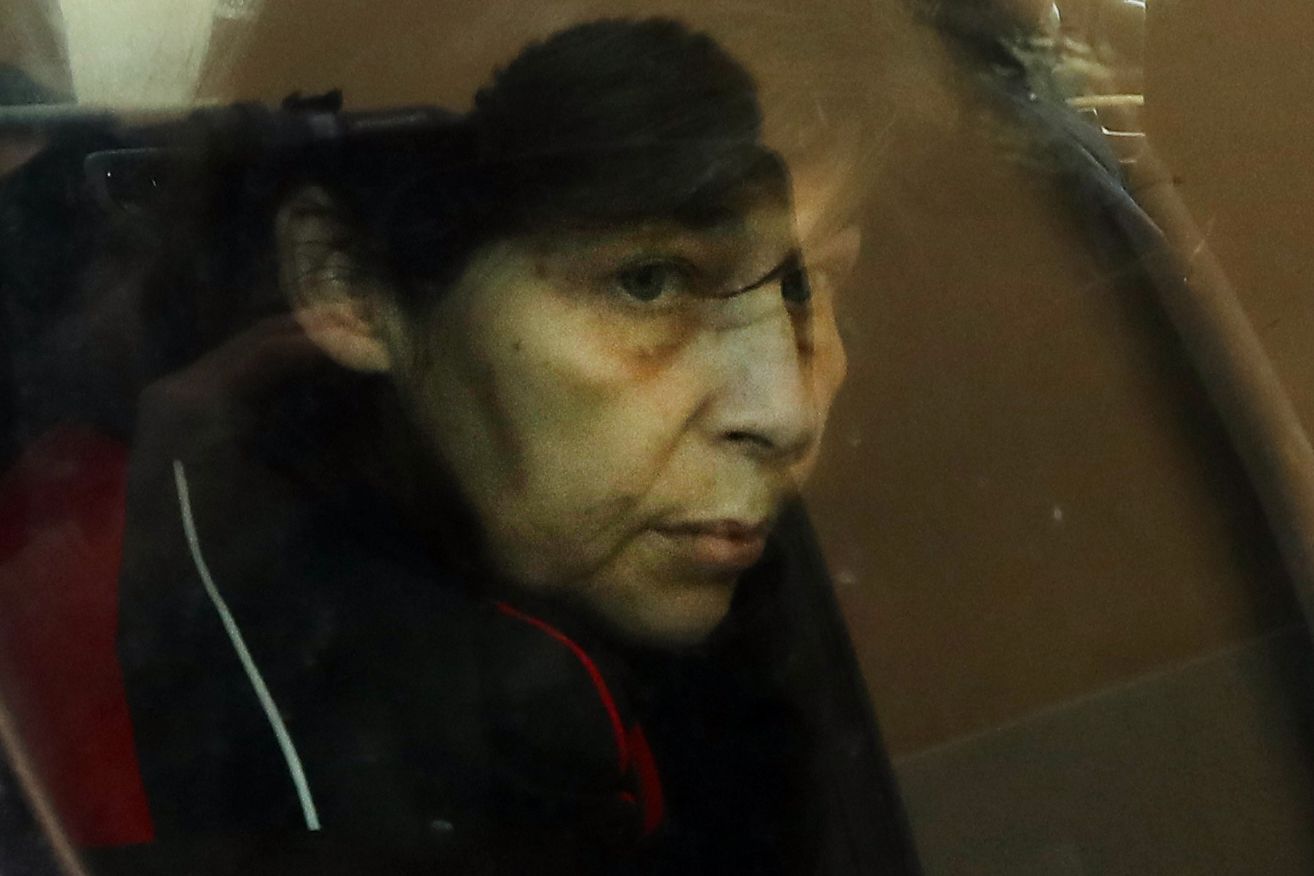 A sensational trial began in Nice, France, on Monday. The defendant: the "black widow" of the French Riviera, who allegedly schemed to seduce and poison elderly men 20-30 years older than her.
Particia Dagorn, 57, is charged in the fatal poisonings of two men—Francesco Filippone, 85, and Michele Kneffel, in his 60s. She allegedly met them through a dating agency, then seduced, poisoned and stole from them. Dagorn unsuccessfully tried to poison a third man, Robert Vaux, who is set to take the stand at her trial.
"She was like a ray of sunshine in winter," Vaux, a 91-year-old former sailor, told reporters at the courthouse on Monday. "When you are with a younger woman, you know it won't last but you don't deny yourself the moment unless you're a masochist."
Police believe there may have been at least 20 suitors connected to Dagorn. Prosecutors say she ususally stole financial documents from the men or pushed them to name her in their wills. After Filippone's body was found in a bathtub near Cannes in February 2011, police discovered that Dagorn had cashed a check from Filippone for about $25,000. She claimed the money was a gift to open her own jewelry shop.
Investigations into Dagorn's deeds picked up steam in 2012. Police found the personal documents of a dozen different men—including bank accounts and IDs—along with vials of Valium, in her possession. Prosecutors allege she gave prescription drugs, like Valium, to the men to impair their focus and judgment, then persuading them to give her documents she could use to take their money.
Dagorn was already serving a five-year sentence for theft, fraud and kidnapping—accusations she denies—when her "black widow" trial began.
Her lawyers said at the courthouse on Monday that there was not sufficient evidence to prove her guilt in the crimes for which she's now being tried.
"For five years she's explained that apart from meeting men with whom she found solace to end her own loneliness, she has nothing to do with the accusations against her today," Cédric Huissoud, one of her defense lawyers, said.
The hearing is set to last for four days. Prosecutors are requesting a life sentence.