France Confirms Kidnapping of Woman in Yemen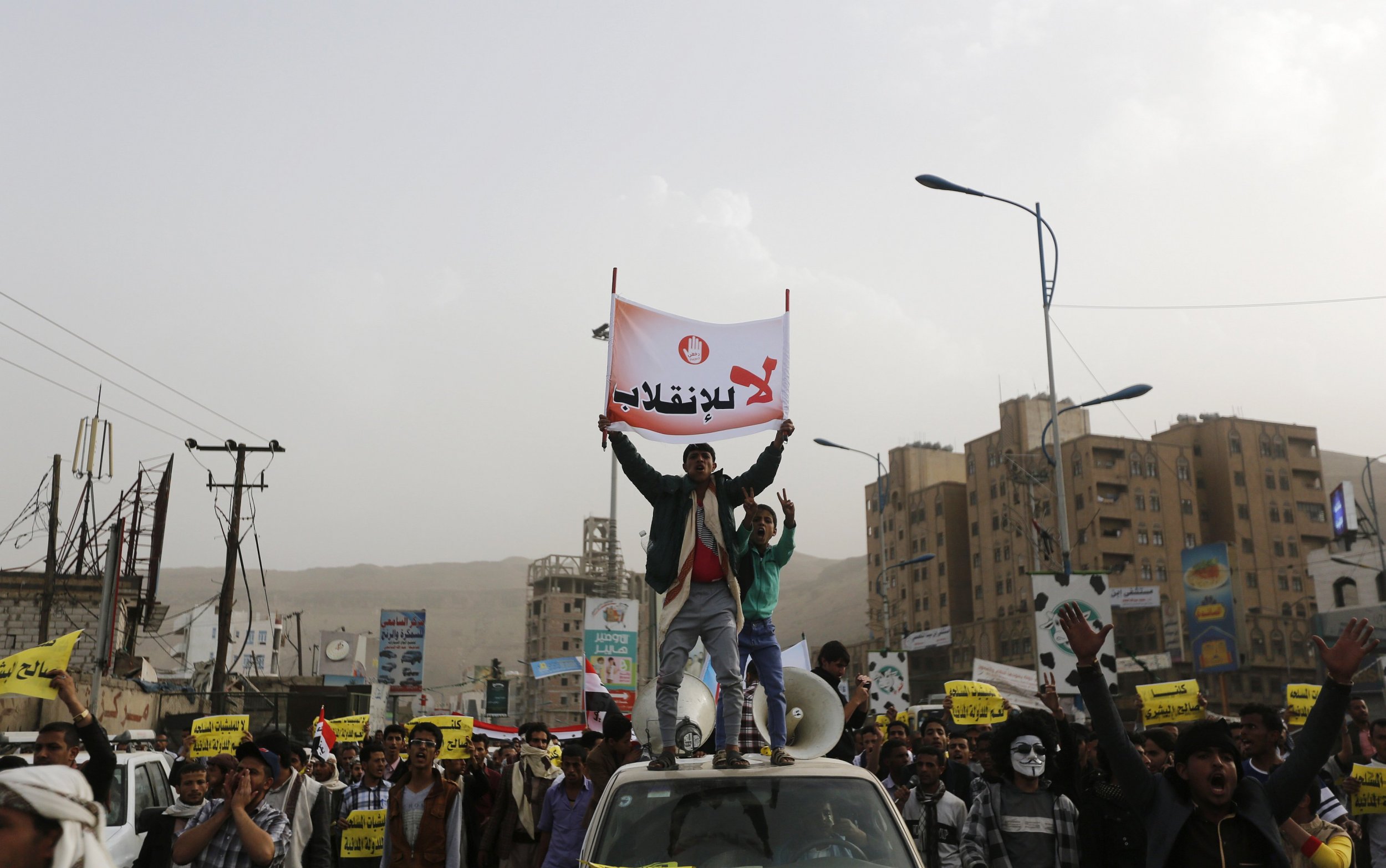 A female French national and her Yemeni driver have been abducted by gunmen in the Yemeni capital of Sanaa, according to reports.
The woman, who works for an international organization, was on her way to work when she was abducted Tuesday morning, Reuters reports. Her identity and specific place of work have not been released.
The French Foreign Ministry has confirmed the kidnapping and said it is in contact with the victim's family. The ministry added that all efforts are being directed at finding her and bringing her home and renewed its call for all French citizens to leave the country.
France closed its embassy in Yemen until further notice on February 13 and urged all French nationals to leave as soon as possible. The U.K. and U.S. also closed their embassies earlier this month, citing concerns over security. Both countries have issued travel warnings urging citizens to leave and not to travel to the country.
The security situation in Yemen has descended into chaos over the past few months after Shiite Houthi rebels took over Sanaa in September and forced President Abdu Rabbu Mansour Hadi to resign after essentially placing him under house arrest. However, on Monday it was reported that Hadi has withdrawn his resignation.
Yemen is also home to Al-Qaeda in the Arabian Peninsula, one of the deadliest branches of the terrorist organization.
Kidnappings of foreigners in Yemen are common, and from 2010 to 2014, more than 76 foreign nationals were held by kidnappers, according to a study conducted by Safer Yemen, a security organization in the country. Europeans make up about one-third of all kidnappings, and nearly 40 percent of all kidnappings during that period were in Sanaa, the group says.