France to Debate 'Frighteningly Intrusive' Surveillance Powers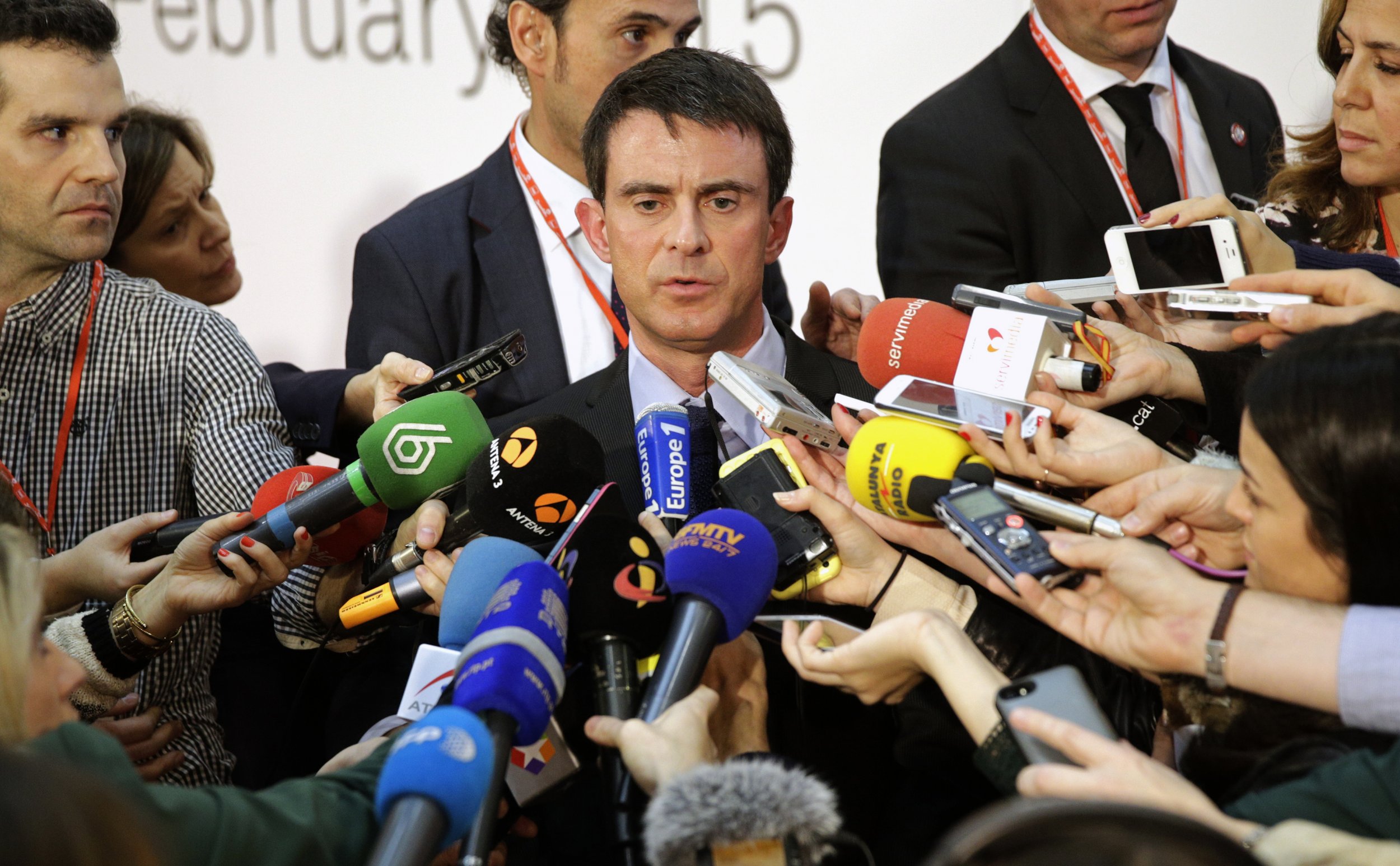 France introduced a new bill yesterday allowing intelligence agents to snoop on suspected terrorists by accessing their emails, intercepting phone calls and entering their homes to plant microphones.
Campaign groups have spoken out against the bill, and the Council of Europe's human rights commissioner, Nils Muiznieks says it jeopardises French citizens' freedom of expression. London-based charity Privacy International says this potentially brings France "in line with UK, which has the most intrusive mass surveillance practises in Europe".
Prime minister Manuel Valls presented the bill as a measure to counter the "unprecedented terrorist threat" faced by France in the wake of the Charlie Hebdo attacks in January.
Valls said at a news conference that the current rules on counter-terrorism surveillance are outdated, as they were based on a law dating back to 1991 when the internet and mobile phones didn't play such a significant role in people's daily lives.
"There cannot be a lawless zone in the digital space," he said. "Often we cannot predict the threat, the services must have the power to react quickly."
He added: "The bill makes clear that this enhanced monitoring will only concern terrorist communications, it demonstrates that there will be no mass surveillance… this is not a French Patriot Act."
Dr Gilbert Ramsay, a lecturer at the Handa Centre for the Study of Terrorism and Political Violence, says he is skeptical about the argument that powers need to be updated because of changes in technology.
He says he feels this is most probably an overreaction from France deriving from a mixture of "political opportunism and, in a sense, a laudable tendency for security agencies to want to do the best job they can do".
"You have to factor in that these measures don't just impact on terrorists. They impact on everybody and we're already seeing the chilling effect on legitimate protest and dissent in this country and no doubt in France as well," he warns.
"We've reached a point where we've probably overstepped the mark and should have a serious discussion for how much further this can go."
The bill would enable special agents to access the private data of terror suspects within a legal remit. Communication firms would be required to allow intelligence services to record metadata which can then be analysed.
Legal director of Privacy International, Carly Nyst, says the language used in the bill is so broad that it would allow some frighteningly intrusive and very expensive surveillance measures to be included, but says this will depend on how it is delivered when it is debated in parliament in April.
She argues that the French government are taking advantage of the sentiment in the country following January's terror attacks. "It's an opportunistic reaction to the Charlie Hebdo attacks, even though it's pretty clear it wasn't a lack of surveillance that allowed those attacks to occur," she says. "I'm sure the French government will hope the attacks are still so fresh in peoples' minds that no one will make a fuss when this law comes through."
Amnesty International announced that the bill would "pave the way for extremely intrusive surveillance practices with no judicial pre-authorization".
On Monday, the French authorities used new government powers approved last year to block five websites, which they claimed condoned terrorism, giving internet service providers 24 hours to comply. Muiznieks argued that blocking internet sites without advance legal authorisation is "a clear example of the risks" that anti-terrorism measures present for freedom of expression.
"Limiting human rights to fight against terrorism is a serious mistake and an inefficient measure that can even help the terrorists' cause," he said. "If they are adopted, this legislation could have the effect of killing freedom and creating a dangerous social climate in which all individuals are considered potential suspects."
Ramsay says given there is a powerful logic of wanting to achieve security and cooperation across Europe, this bill could quite easily end up being adopted at a European level.
"The EU's adoption of its counter-terrorism framework involves Europe adopting what Britain had already proposed in its Terrorism Act in 2006. The countries that have the strongest powers tend to become European policy. It's possible, in an abstract sense, that what happens in France today could well become European policy in a few years time."
An Ipsos survey carried out by Europe 1 radio station and the French newspaper Le Monde at the end of January revealed 71% of people in the country were in favour of bugging without the need of a warrant from a judge.