France to Deploy Hundreds of Troops, Tanks, on Russia Border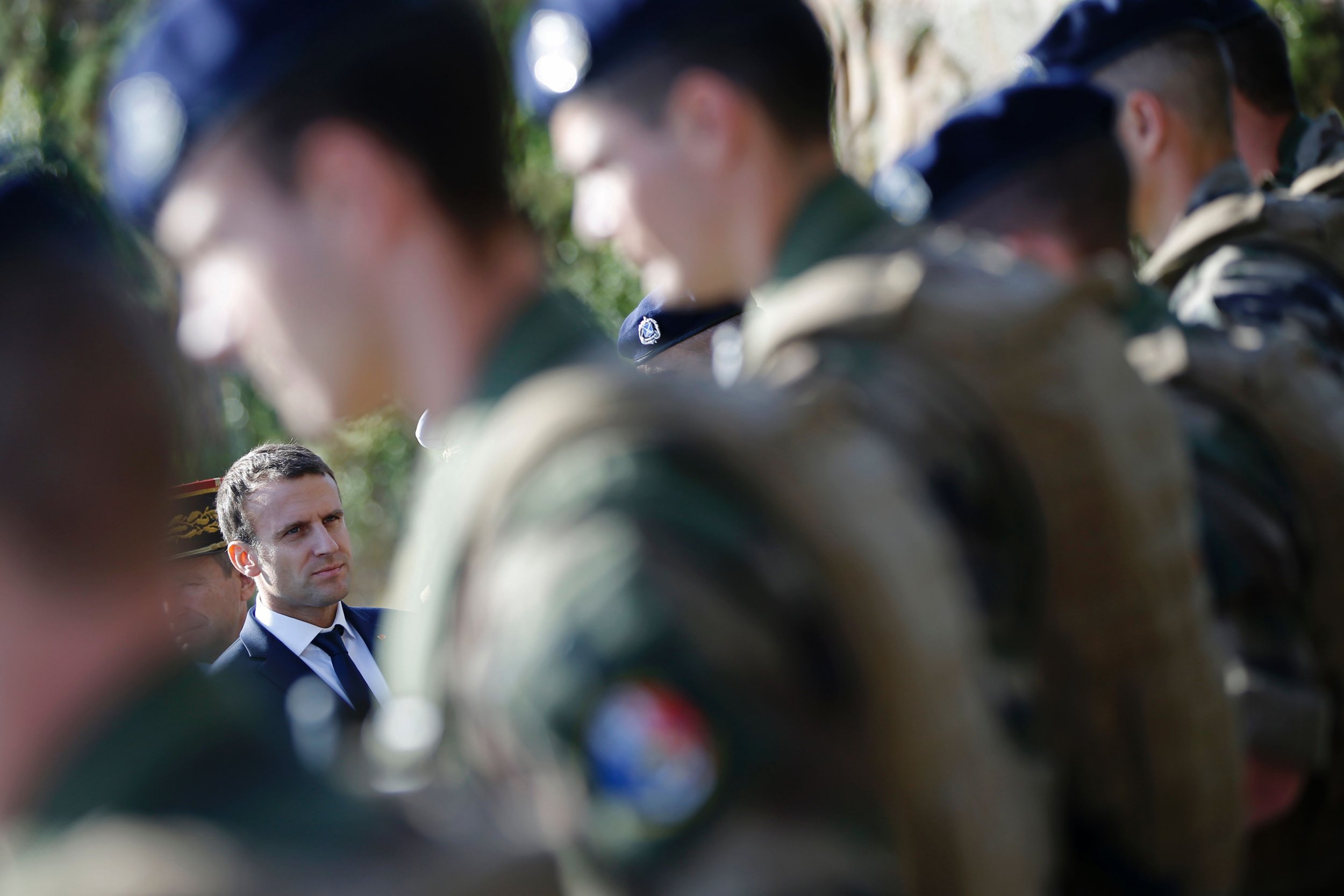 France will send tanks and hundreds of soldiers to Estonia to beef up NATO's presence on the Russian border in a sign of increasing tensions between the alliance and Moscow.
Some 300 soldiers, four tanks and 25 infantry fighting vehicles will be sent on April 23 to Tapa, 90 miles from the Russian border, where they will be stationed until August, according to the website of the French embassy in Estonia, as reported by Lenta.ru.
The contingent, which will serve in the U.K.-led battle group under the alliance's enhanced Forward Presence posture, is comprised of a second brigade of the French army as well as career soldiers from the Foreign Legion.
"We are very pleased that we can work together with our allies and improve our interoperability," contingent member Major Marc Antoine said, according to the Estonian broadcaster ERR News.
Meanwhile, Russia's defense ministry announced on Friday it would upgrade its Black Sea forces to counter what it perceived as NATO aggression.
Moscow has long argued against the NATO buildup on its borders, and the relationship with NATO has all but broken down, precipitated by Russia's annexation of Crimea and presence in the Donbass area of Ukraine, which Moscow denies.
Russia's Deputy Foreign Minister Alexander Grushko lamented earlier this month how Moscow had stopped all cooperation with the alliance, telling state outlet RIA Novosti, "NATO has itself abandoned a positive agenda in its relations with Russia. It doesn't exist.
"And so far there are no signs that NATO knows how to get out of this impasse," he added.
In mid-March, Mikhail Popov, deputy secretary of the Security Council of Russia, warned against the troop buildup by the alliance which he said was at its highest level since the Cold War.
He told the "Red Star" newspaper that "the U.S. and NATO's anti-Russian activity resulted in the chance that 'military dangers' might transform into 'military threats,'" according to state agency TASS.
Earlier in April, Russian warships tracked a NATO fleet comprised of the U.S. guided missile destroyer USS Gravely and frigates from Poland, Turkey and Spain.
Moscow said the Baltic Sea Fleet forces had carried out similar operations several times following NATO incursions into the Baltic Sea this year, The Express reported.
In a speech to the U.S. Congress in April to commemorate the 70th anniversary of NATO's founding, alliance chief Jens Stoltenberg called for it stay united against Russian aggression.
"We do all of this not to provoke a conflict but to prevent conflict and to preserve peace. Not to fight but to deter. Not to attack but to defend," Stoltenberg said, Politico reported.