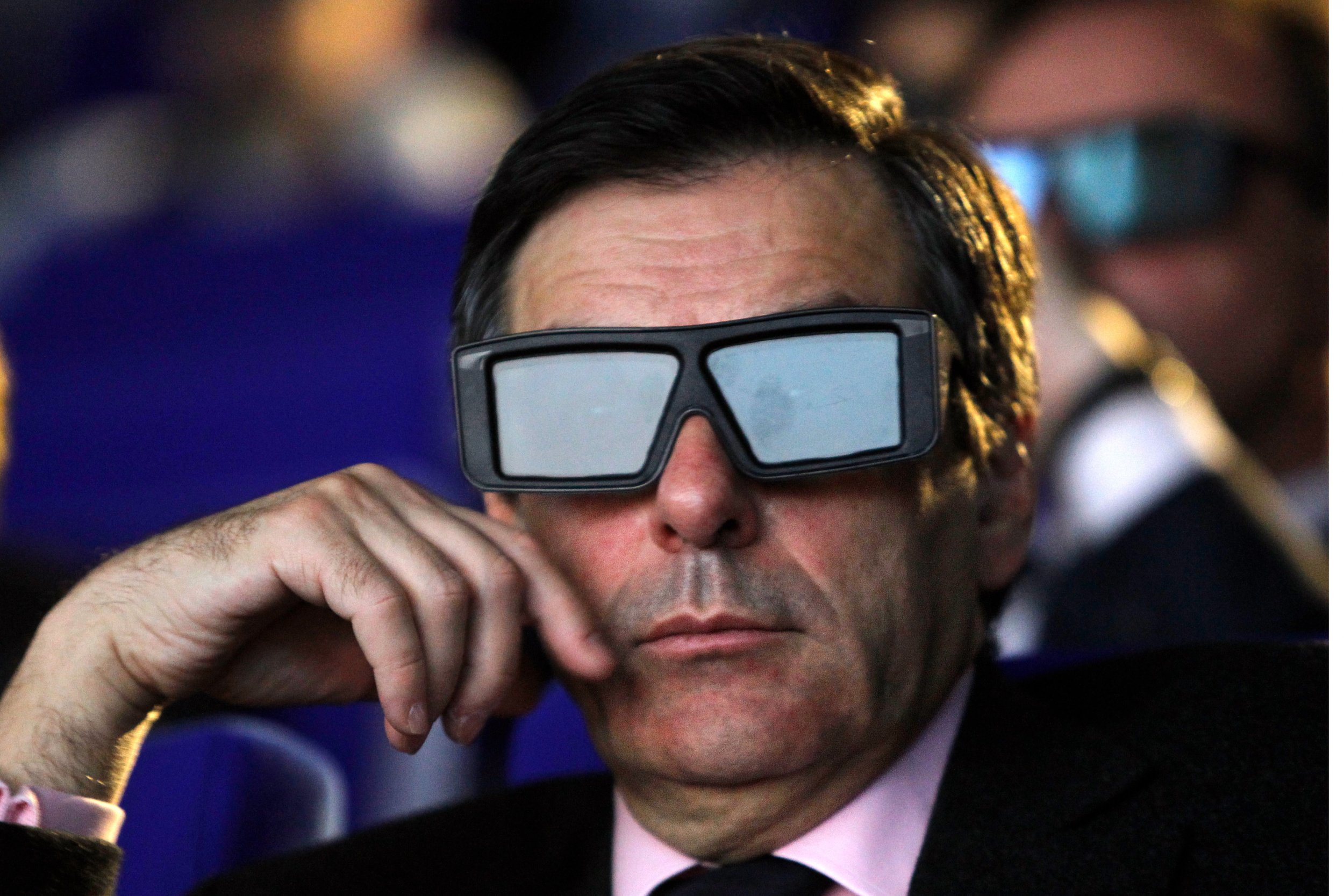 It was a political stunt unjustly hidden from the French public. Officials working for Francois Fillon, the center-right presidential candidate, ordered 15,000 pairs of fake glasses with comedy "bushy eyebrow" attachments during the campaign, but then had a change of heart and hid them.
But on Thursday French newspaper Le Figaro reported it had got its hands on one of the accessories, which were conceived as a self-deprecating joke that would humanize Fillon by mocking his famously hirsute eyebrows.
The heavy-browed glasses reportedly cost 30,000 euros ($33,000) and officials planned to distribute them to activists. But Fillon's team ultimately decided the stunt would make him look less presidential, and the frames were kept shut away in boxes in his campaign headquarters.
Standing as the Republican candidate, Fillon was once a frontrunner for the presidential election, which took place on April 23 and May 7. He did not make it through the first round of the contest, coming third with about 20 percent of the vote, behind the far-right National Front's Marine Le Pen and the eventual winner, independent centrist Emmanuel Macron.
Fillon's campaign, which mixed free market economics with traditional social values, was irreparably damaged by allegations in French media—which he denies—that he had misused public funds to pay his wife and children. He was investigated over the embezzlement claims during the election campaign period.
His majestic eyebrows were an occasional talking point during the campaign. The TV host Karine Le Marchand, who sat down for a one-to-one interview with Fillon in November, remarked that "your eyebrows have a life of their own."
Fillon told her that some of his political heroes had similar physical assets, including the former French Prime Minister Georges Pompidou, and the former parliamentary leader Philippe Séguin.
The French political scene is now gearing up for parliamentary elections scheduled for June 11 and 18. Polls currently have Fillon's Republican party coming second to Macron's year-old party Republique En Marche (Onwards, Republic).