France Faces Test of Solidarity After 'Black January'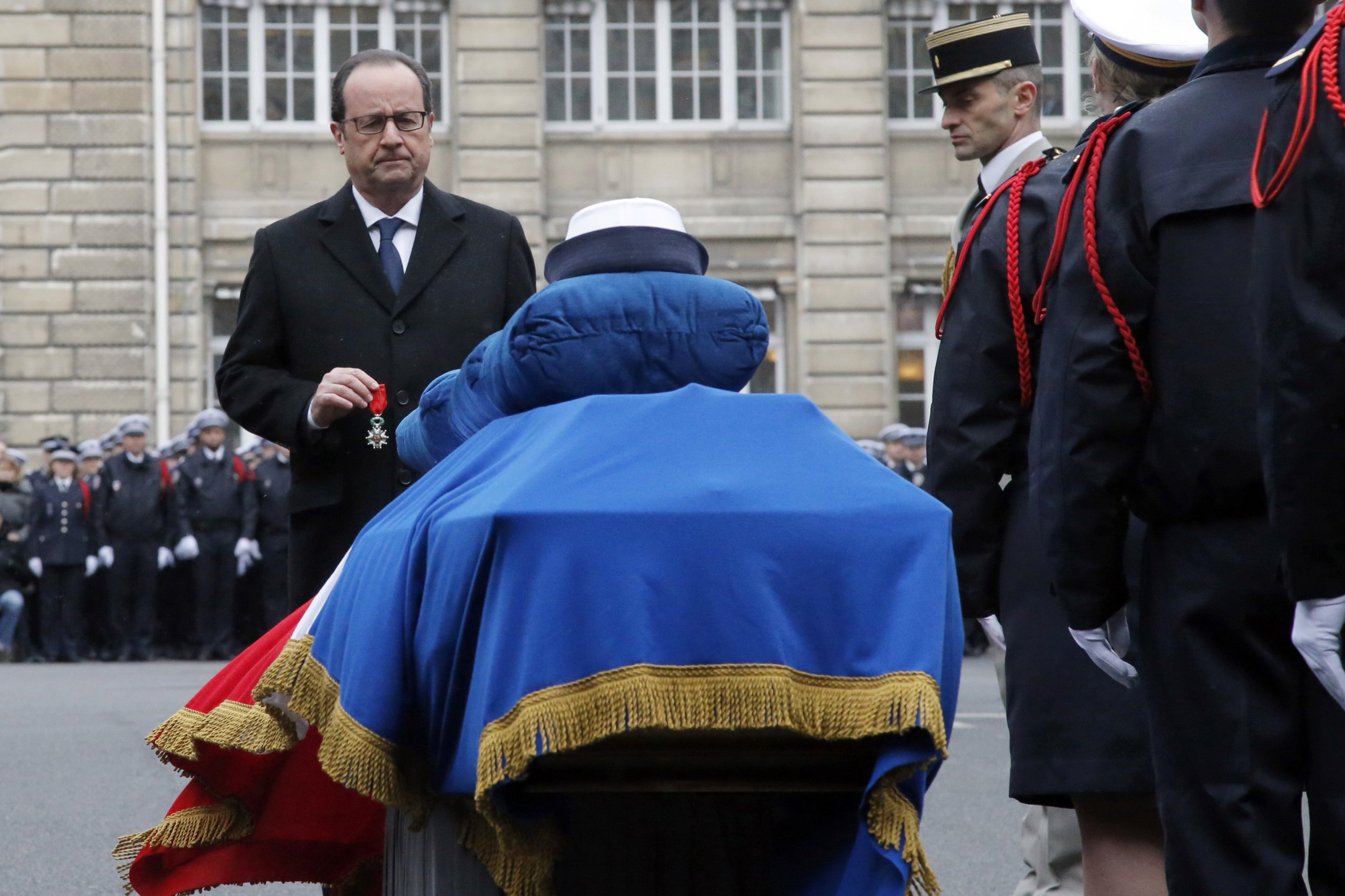 When President Hollande donned a funereal tie and black suit to make his New Year's Eve state-of-nation speech on French national television, little could he have realised what was brewing.
He was facing 'Black January', a month in which misfortune was heaped upon atrocity, a month when France slipped in the world's economic league table, and all of this to the backdrop of the 70th anniversary of Auschwitz, when the nation's bipolar role on WWII once again came into focus.
"My dear compatriots, I am addressing you tonight with a message of confidence and goodwill, and I would like to put an end to disparagement and despondency," intoned Hollande. "France is a great country," he continued, "with the fifth biggest economy in the world."
But his demeanour, grave tone and sombre apparel somehow suggested otherwise. Seven days later France ceased to be the 5th economic power on the planet, instead moving to 6th position. To add insult to injury, it swapped places with Britain, for the first time in living memory. Several hours later, on 7 January 2015, the Paris terror attacks left 17 dead.
Since then France has been wrapped in the black mantle of mourning. The terror threat had been hovering over the nation since 19 September 2014, when air strikes on Iraq commenced. Three days later war was declared on France and its citizens by Islamic State, which called upon its jihadist network to strike wherever, and whenever, on the bellicose French (currently deploying troops in no fewer than 27 countries).
Right after the Charlie Hebdo attacks came the Republican March, which brought together almost four million people in the streets of Paris and the provinces. This was a largely successful attempt to ward off fear, panic, insecurity and the risk of civil unrest in the face of ever-growing threats. No fewer than 50 heads of state came to Paris to offer their support. Politicians from across the board gathered under the banner of national unity, calling a truce on political feuding, at least for a few days.
An opinion poll shortly afterwards showed the president's popularity swelled. Whether this lasts will be seen shortly, when the parliamentary by-election in the department of Doubs, the first round of which was won resoundingly by Marine Le Pen's Front National, will test the spirit of solidarity that enveloped the nation following the Charlie Hebdo attacks.
Two of the heroes in Paris, one a murdered policeman and the other a shopworker in the Kosher supermarket, were Muslim. If President Hollande reacted with gravitas to the outrage, his prime minister Manuel Valls scored top marks politically, with a speech which seemed to touch the pulse of the nation. Few could fault his call for a crackdown on extremists, and fewer still of the nation's Muslim voters will have balked at his call for an end to 'apartheid', as he put it, and an end the economic and social exclusion of its six million-strong population.
However, national anxiety and tension were palpable as Benyamin Netanyahu, the Israeli prime minister, invited French Jews to move to Israel. In the meantime, 10,000 French military personnel were deployed all over France to protect sensitive sites, almost half of whom were deployed outside synagogues and Jewish schools. How long this state of emergency can continue, heavy as it is on the public purse and French morale, is another matter.
On January 15, a series of solemn ceremonies started with the funerals of the victims of both Paris attacks on Charlie Hebdo and on the kosher supermarket. For several days flags nationwide were at half-mast while millions of "Je suis Charlie" signs appeared all over the country and beyond (in Cannes, a giant version appeared on the facade of the Film Festival building, and the famous red carpet was replaced with black).
On the same day, the body of French hiker Hervé Gourdel, a 55-year old mountain guide from the French village of Saint-Martin-Vésubie, near Nice, was found nearly four months after he was taken hostage and beheaded by an IS-linked group in Algeria, in retaliation for France's intervention in Iraq. The body was repatriated on 26 January and buried in Nice four days later, stirring intense emotion in the South.
Then on January 24 President Hollande was back in his black suit, attending the funeral of King Abdullah, in Saudi Arabia. But fate was to strike France again, with the worst accident the French air force has suffered in the last eight years.
A Greek F-16 fighter jet crashed into an airplane hangar during a Nato exercise near Albacete in south-east Spain on January 26, killing 11 highly trained military personnel among whom were the Greek F-16 pilot and his navigator, nine French (four officers and five NCOs), and injuring another 21 people.
"It's a string of bad luck," said General Denis Mercier, the French Air Force Chief of Staff. "The toll is very, very heavy." He added that since then more than 20 combat missions had been carried out by the French air force over Iraq and the Sahel region, without toll.
"Among the testimonies we have received so far, the first images that come to mind are those from the movie Pearl Harbor… People were going about their activities, everything was calm, everyone was at his place and suddenly it became horrific."
In northeastern France, the inhabitants of the village of Ochey near Nancy have been mourning their seven dead, all from airbase N°133. Colonel Olivier Lapray, the air base commander, was on the verge of tears when he declared to the media that the whole airbase, the whole air force and the whole armed forces of France were hard hit by the tragedy.
Once again on February 3, Hollande will pay homage to the dead in the Cour d'Honneur des Invalides, and to the seven children who have lost a parent, as well as seven widows and one widower.
Many French would dream of turning the clock back to December 31 when President Hollande was announcing on TV: "My message to you is a message of confidence: confidence in ourselves, confidence in all the forces of our country, confidence in our vitality and this is why I can say tonight: long live the Republic and long live France!"
The main beneficiarly of Black January's Paris murders is likely to be Ms Le Pen. But if Hollande's popularity holds and the Socialists hang on to the seat in northeast France in next week's second vote, then the President can breathe a short sigh of relief, at least.