Teen Loses Driver's License 30 Minutes After Getting It Following DUI Stop
The euphoria of being granted the right to drive was a short-lived one for a teenager in France who tested positive for drugs at a traffic stop after only holding a valid license for 30 minutes.
The 18-year-old from L'Isle-d'Abeau in the southeastern region of Isère was enjoying the freedom of being a freshly minted driver behind the wheel on the open road—a rite of passage for any young person.
He was pulled over for a routine check and stopped in his Citroën Xsara near the entrance to the A43 motorway at Villefontaine, about 20 miles southeast of the city of Lyon, when officers asked him to show his license.
He explained that he had only passed his driving test three days before, and he had received online confirmation that he was allowed to drive.
Le Dauphiné Libéré reported that he did have the right to drive without the hard copy of the license—so no problem there. After a database check, the officers found that he had been eligible to drive for only 30 minutes.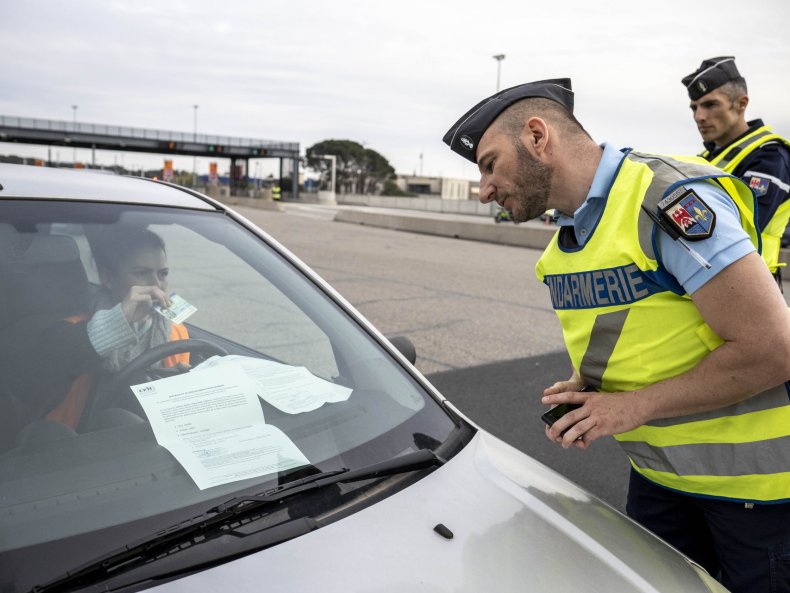 But it was then that he came unstuck. The officers conducted a saliva test and he tested positive for cocaine and cannabis.
It could not be a worse start to a young man's driving days as the positive test meant that he lost his license and risks having it canceled altogether.
In France, those with a probationary license start with six points, while drivers with a license for more than three years have 12 points. Offenses result in points being deducted depending on the seriousness of the incident, according to Frenchentree.com.
Driving under the influence of drugs meant that the young man lost all six points of his license and he was also fined 600 euros (nearly $735), although he may have gotten off lightly as penalties can lead to a 4,500-euro (around $5,500) fine and a two-year jail term, Le Figaro reported.
"A more than unusual affair for one of the fastest lost driver's licenses in France's history without a doubt," reported autonews.fr which noted that the driver was lucky only to have his license suspended and not revoked following the incident on May 12.
In 2019, nearly a quarter of fatalities (23 percent) on French roads were due to an accident involving a driver under the influence of drugs, according to the French government road safety website.
It also said 93 percent of the drivers who tested positive for drugs in fatal accidents were men and that driving under the influence of cannabis doubles the risk of being involved in a fatal accident.