France Helps Iraqi Military Find, Kill French Citizens Who Joined ISIS, Report Says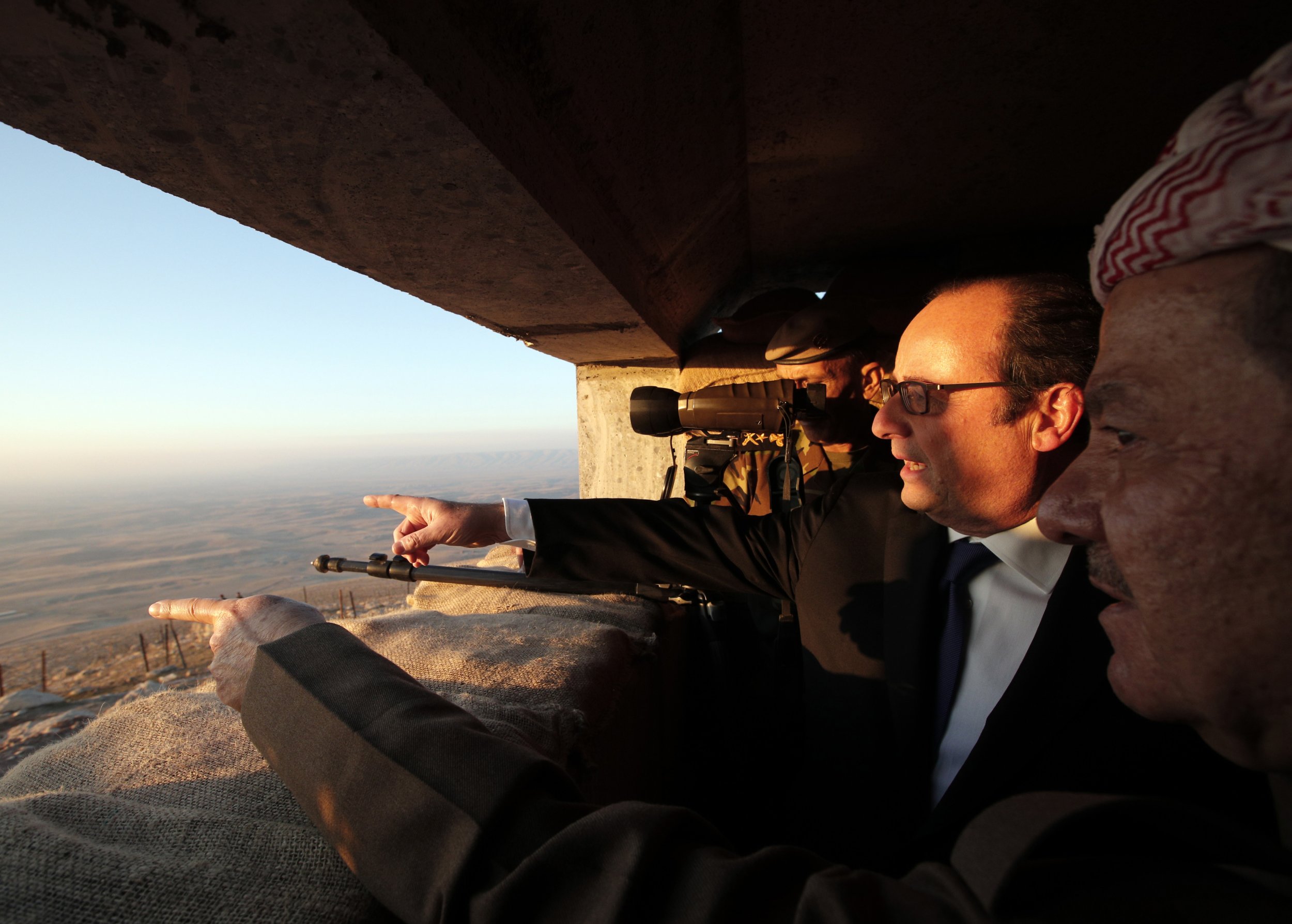 French intelligence has provided Iraqi forces with information to assist in the location and killing of French citizens in the Islamic State militant group (ISIS), an investigation has reportedly found.
Citing both French and Iraqi officials close to the alleged operation, The Wall Street Journal reported Monday that France had provided Iraqi security forces with at least 30 faces and names of French citizens who were believed to have joined and fought for ISIS. The goal was to exterminate the individuals before they could return home, where they could potentially stage attacks on civilians in France and other European countries. The Iraqi military and its allies are receiving assistance from a U.S.-led international coalition that includes 1,700 French troops to dislodge ISIS from its final Iraqi stronghold of Mosul. A senior Iraqi counterterrorism official showed the outlet 27 names and five photographs of individuals currently sought by France, with purported orders to kill straight from Paris.
Related: War in Iraq: Iran allies battle ISIS to secure border with Syria and unite forces
"French forces work in close cooperation with their Iraqi and international partners," a French foreign ministry spokesperson told The Wall Street Journal, to fight jihadists, "regardless of national origin."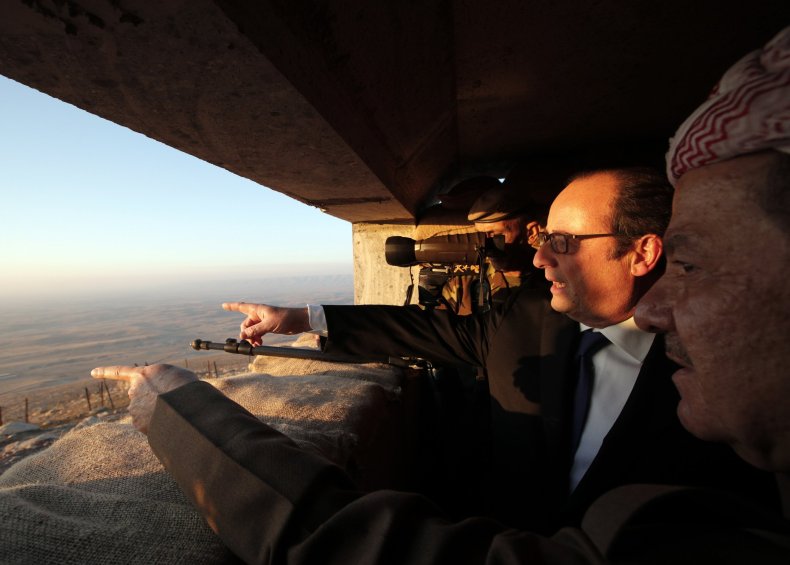 The spokesperson declined to comment further on the subject and no French official has publicly weighed in on the claim. Former President Francis Hollande, however, has previously disclosed that French intelligence maintained "a list of people who are believed to be responsible for hostage takings or acts against our interests," during a series of controversial interviews with Le Monde titled, "A President Should Never Say This," The Telegraph reported. Hollande said he allowed his forces to take "revenge measures" if the targets were located.
Investigative journalist Vincent Nouzille claimed in his book, Erreurs Fatales (Fatal Errors), that Hollande personally signed off on at least 40 extrajudicial state killings, including those targeting French citizens, after a wave of ISIS-coordinated and -inspired attacks on France that have killed hundreds of people in recent years. The operations targeting individual militants abroad were said to be carried out by a secretive, elite wing of France's Action Service, the armed branch of France's intelligence agency, not foreign forces such as the Iraqi military.
"The French authorities refuse to say that they are contracting those killings to Iraqi forces, and Iraqi forces, on the other hand, say, as it was said in the piece, that they are not committing those extrajudicial assassinations on the spot, but we know this is a fact today," Jihadist network specialist Wassim Nasr told France 24 Tuesday in regards to the Journal article.
"It puts the Western democracies in kind of a particular situation because the death penalty is abolished," he later added. "All these cases are following the course of a judicial treatment, so it will curate a real judiciary problem in the upcoming months if not now."
Unlike France, which has largely played down the practice of targeted killings of individuals, French or otherwise, the U.S. has openly justified the practice of killing its citizens thought to be involved in militant activity. The CIA drone killing in 2011 of hardline Sunni Muslim cleric and Al-Qaeda supporter Anwar al-Awlaki, born in New Mexico, sparked a debate about the constitutionality of the U.S. government's ability to launch such strikes without due process. According to a 2015 congressional report, about 250 U.S. citizens left the country to fight for ISIS.
In 2016, it was reported that at least 1,200 French nationals had joined ISIS in Iraq and Syria. according to The Telegraph. The figure was the highest of any Western European nation, while neighboring Belgium, a fellow French-speaking country, claimed the most ISIS militants per million people. The idea of fighters returning, especially as ISIS rapidly loses territory, has raised concern in France and was a major point of support for far-right presidential candidate Marine Le Penn, who ultimately lost out to centrist Emmanuel Macron earlier this month.