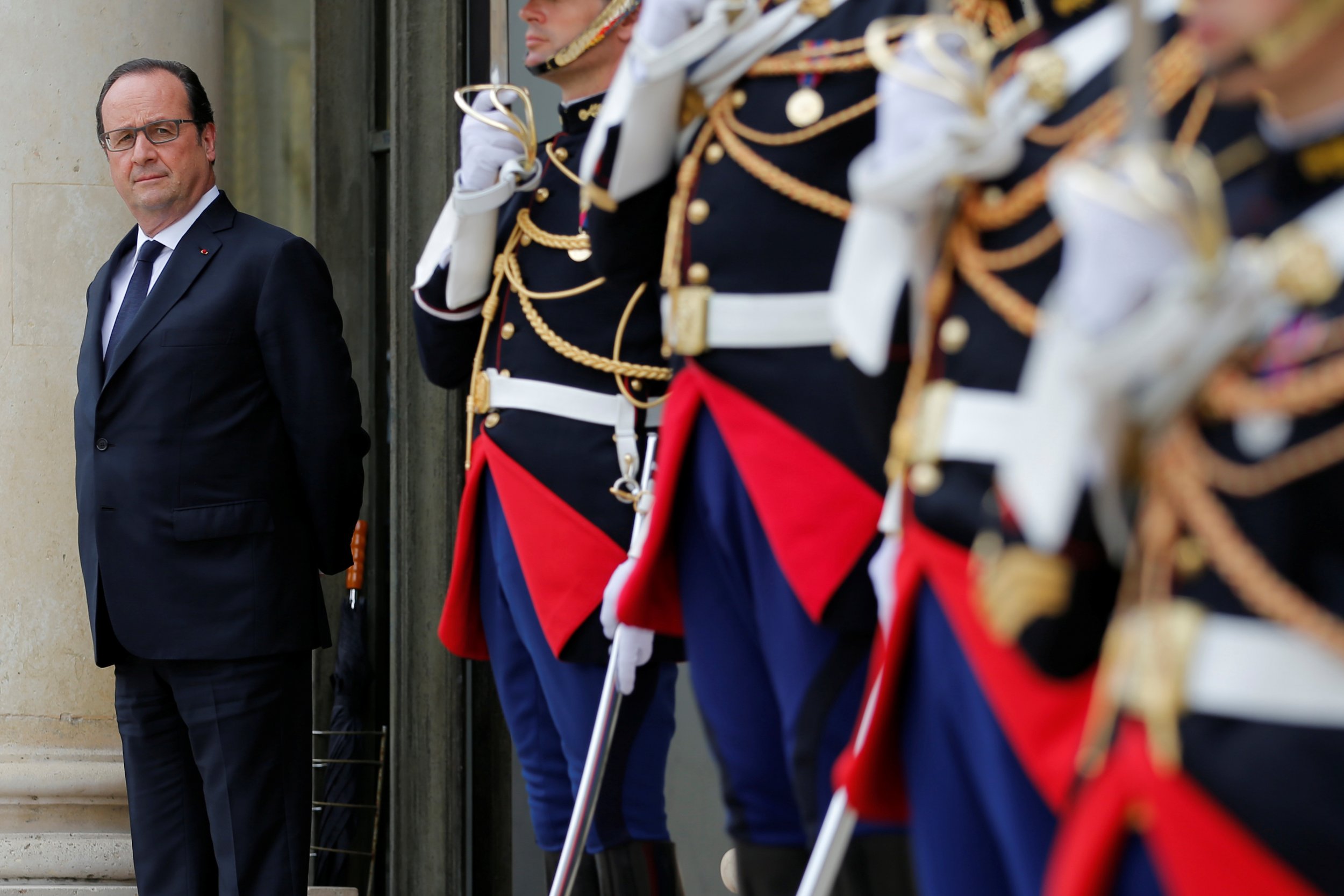 French President François Hollande will be eliminated in the first round of France's next election, regardless of which candidates rival political parties pick to face him, according to a poll and reported by news magazine Les Echos.
Hollande's popularity rating has plummeted since his election in 2012, largely due to his inability to promote strong economic growth and bring unemployment down below 10 percent. He previously hinted that he would not stand for re-election should he struggle to reduce unemployment. However, with one year until the 2017 election, his Socialist Party has not put forward another candidate.
A poll by Elabe showed that Hollande was sure to win less support than any candidate from the conservative opposition Republicans party, led by Nicolas Sarkozy, and the far-right National Front, led by Marine Le Pen.
Le Pen is predicted to win 27 percent of the vote in the first round of elections and Sarkozy is predicted to win 25 percent. Hollande is third, with 15 percent of the vote. However, even if Sarkozy does not earn his party's endorsement and they a different candidate is chosen, the current president stands little chance of making it to the second round.
Republicans nominee hopeful Alain Juppé, as well as influential members François Fillon and Bruno Le Maire, would still trump Hollande.
Earlier this year, a poll by French newspaper Le Parisien found that a majority of left-leaning voters wanted to see Hollande give way to another Socialist candidate, with French Prime Minister Manuel Valls and Economics Minister Emmanuel Macron tipped as potential contenders.