France Calls for 'Immediate' Security Council Meeting as Syria, Russia Accelerate Aleppo Campaign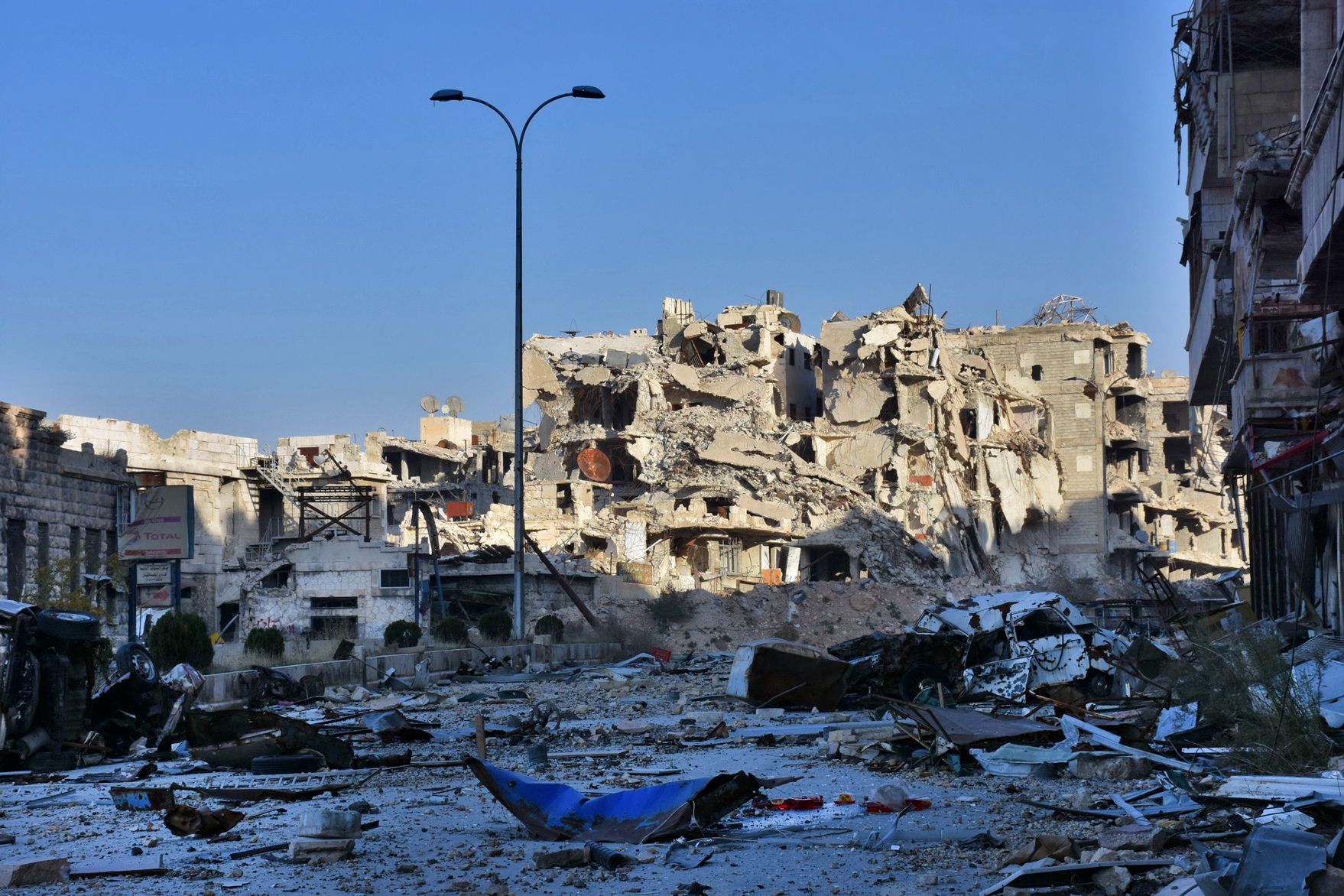 France requested an "immediate" U.N. Security Council meeting on Tuesday as the Russian and Syrian militaries accelerated their campaign to recapture all of eastern Aleppo, forcing thousands to flee the area.
"More than ever, there is an urgent need for a cessation of hostilities and unhindered access to humanitarian assistance," Foreign Minister Jean-Marc Ayrault said in a statement about the besieged northern Syrian city.
The Russian bombardment of eastern Aleppo, coupled with the Syrian regime ground offensive, has forced thousands of civilians into regime-held or Kurdish-held areas.
The U.N. estimates that up to 16,000 civilians have fled the area after rebels lost all of the northern neighborhoods it controlled in eastern Aleppo to Syrian regime gains, according to a statement by its humanitarian chief Stephen O'Brien on Tuesday. He also called the humanitarian situation "chilling."
The Syrian regime has prevented aid deliveries reaching those inside the city, citing security concerns about the presence of extremists linked to the former al-Qaeda affiliate Jabhat Fateh al-Sham in the city's eastern district.
Damascus and Moscow have continued their air raids on eastern Aleppo to defeat those opposed to Assad's rule, in spite of two attempted ceasefires in the past year, as well as calls from the U.N. and Washington for a halt to their military action in the hope of a negotiated peace agreement.
On Tuesday, an air strike killed at least 10 civilians in the Bab al-Nairab district of eastern Aleppo, according to the opposition monitoring group the Syrian Observatory for Human Rights (SOHR). The Observatory did not say whether Damascus or Moscow were behind the strike. The Syria Civil Defence, also known as the White Helmets, put the death toll at 25 and said the strike targeted civilians fleeing the district.
Russia's defense ministry said on Tuesday that almost half of eastern Aleppo had been cleared of militants, Russia's Interfax news agency reported, but it did not specify the number of civilians that had left the area.
In terms of the time it will take the Syrian-Russian forces to recapture the district, the U.N.'s special envoy for Syria, Staffan de Mistura, told the European Parliament that he could not tell officials "how long eastern Aleppo will last" as "there is a constant increase of movement on the military side.