France 'Insults' African Nation By Sending Them Donkeys As a Gift
The old adage that one must not look a gift horse in the mouth apparently does not apply to donkeys in Burundi, as the African nation reacted with outrage at France's donation of ten such animals to a local non-governmental organization.
The donkeys, which are not indigenous to Burundi, were brought from Tanzania. They were to be donated to a community in the province of Gitega, home to the country's second-largest city, to support local residents with agricultural efforts and transport of water and other materials.
An unnamed presidential advisor said the project was "an insult to the nation," according to Agence France Press. A spokesperson for Burundi's Senate, Gabby Bugaga, said France should take back the animals. "No thanks for the donkeys, prepare to ship them," he wrote on Twitter on Sunday.
Along with the tweet, Bugaga shared a letter from the minister of agriculture Déo Guide Rurema, who ordered the donkeys to be quarantined because they were not distributed according to "technical procedures" pertaining to "exotic animals in the countryside."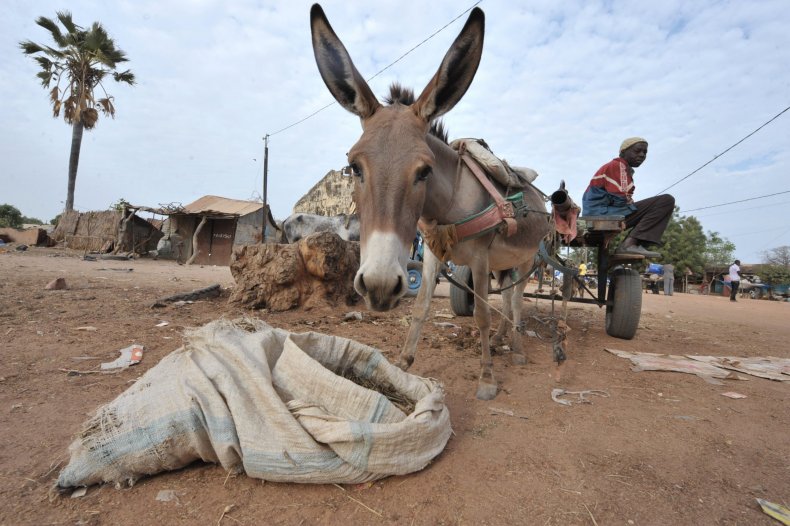 Bugaga explained the outrage in a subsequent tweet addressed to French ambassador to Burundi Laurent Delahousee. "Let's be honest, is the donkey a symbol of a quality or a flaw?" he wrote. As in the U.S., the French word for donkey "âne," is often used as a derogatory term.
Delahousee rejected the accusations as coming from "some trolls" from the country's urban centers. "This nice project introducing donkeys displeases some trolls of the Burundian cities. Ask the women of the hills what they think, who today provide with their families the driving force of the Burundi agriculture," he wrote on Twitter in response to the criticism.
The ambassador, who had previously hailed the project on Twitter as introducing "the Land Cruiser of the animal kingdom" to the country, also said the French embassy did not look for the donkeys, but simply financed a project that was submitted by the Burundian NGO. "It's not France that introduced the donkeys to Burundi. To my knowledge, all procedures have been followed," he wrote.
A source with knowledge of the situation told Newsweek, on condition of anonymity due to the sensitivity of the issue, the authorities' outrage at the gift has less to do with the donkeys and more about politics.
The source specifically mentioned "the thawing of relations between France and Rwanda and the French statement on the referendum," referring to a controversial vote held on May 17 that changed the constitution allowing for current president Pierre Nkurunziza, who was first elected in 2005, to potentially stay in power until 2034, as well as the visit of the leader of neighboring Rwanda, with which Burundi shares an uneasy relation.