French ISIS Recruiter Behind Recent Attacks Tells Followers to 'Send Head to Élysée Palace'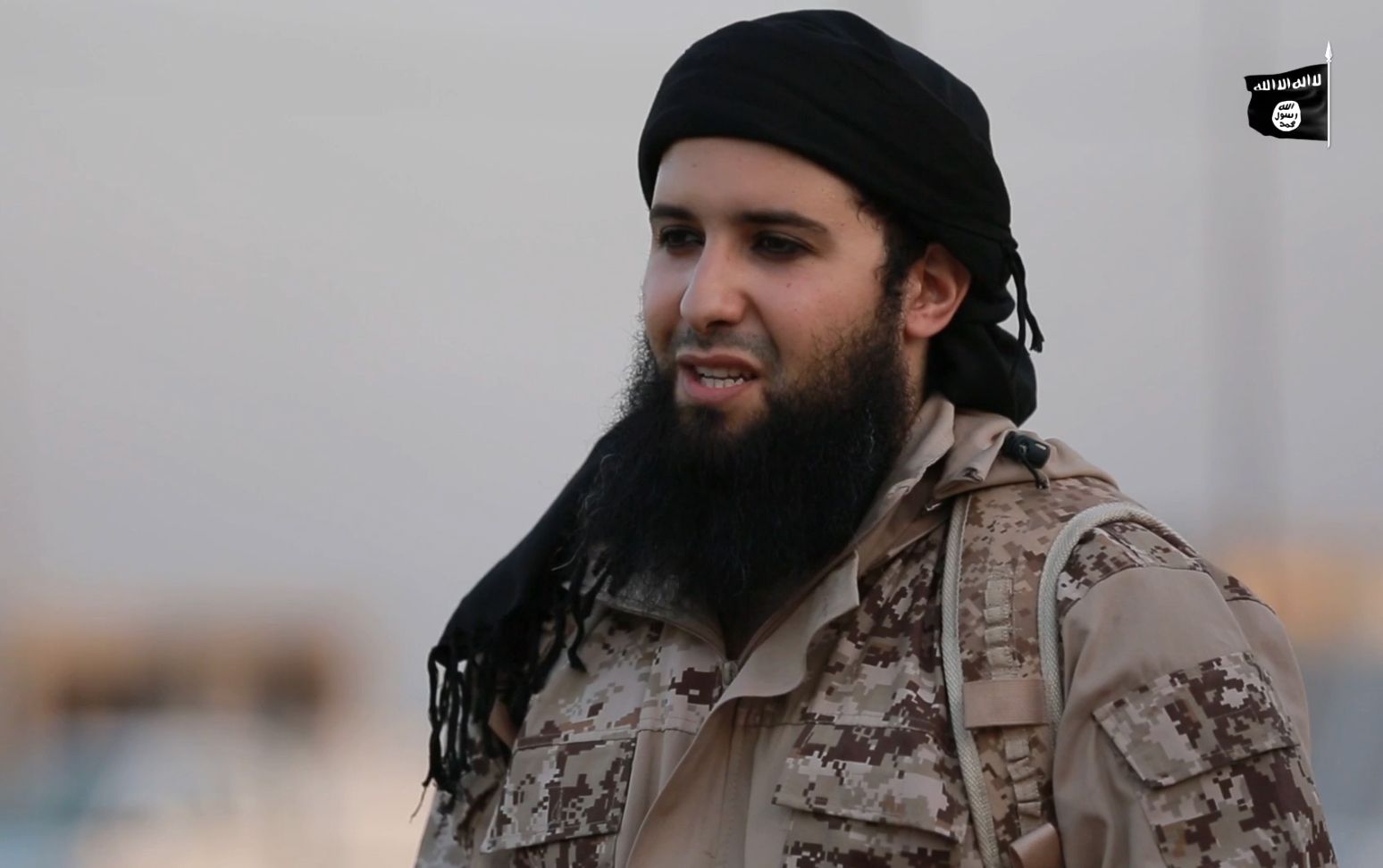 The French recruiter for the Islamic State militant group (ISIS) that authorities believe is behind a spate of attacks and plots on the country's soil in recent months has sent a chilling call to his followers to behead a civilian and send it to the country's Presidential residence.
He made the morbid demand about Élysée Palace in an audio message posted on his private Telegram channel to some 300 followers on Tuesday, according to a report in Dutch-language Belgian newspaper Het Laatste Nieuws.
Kassim, a 29-year-old jihadi living in either Iraq or Syria, said: "Everything that needs to be said has been said. You know what to do. Don't wait any longer."
"Even if you have no means, take a knife, decapitate a non-believer, put the head in a package and send it to the Élysée," he continued, according to the report's author, Guy Van Vlierden.
Authorities believe he has been radicalizing young French nationals through private communication technology, such as the encrypted messaging app Telegram. He is thought to have played a role in more than ten plots on French soil, several of them successful.
They included attacks such as the ISIS-claimed 'lone wolf' murder of a police chief and his wife at their house in the Paris suburb of Magnanville in June. The killer, Larossi Abballa, was a member of Kassim's Telegram group. He is also believed to have orchestrated the murder of a priest at his church near the northern city of Rouen in July. He reportedly instructed the two young and radicalized French attackers on what they should do in the attack.
French police have arrested a number of French teenagers, including a 16-year-old girl and a 15-year-old boy, in recent months on suspicion of planning attacks after being in contact with Kassim. This week, police charged three women with extremism offenses for a failed plot to blow up a car packed with gas cylinders near Paris's Notre Dame Cathedral. Kassim's role has not been officially confirmed but Paris Prosecutor Francois Molins said that the plot was "remotely controlled" from Syria.
Even after his influence in a number of plots on French soil have been revealed, Kassim is continuing to incite violent attacks in the country, advocating "terrorisme de proximité," or 'local terrorism', as opposed to grand acts of extremism. He has also praised the church attackers and the Nice attacker Mohamed Bouhlel, who rammed a 19-tonne truck into revelers in the French Riviera city's Promenade des Anglais.
The jihadi, who also goes by the name Ibn Qassim, is an amateur rapper from the town of Roanne, northeast of southern city Lyon. In his Telegram messages, he says that he was not radicalized in Algeria, despite reports suggesting a 2011 trip to his home country hardened him.
He subsequently left France for Egypt in 2012 and was next seen in a ISIS's propaganda videos, produced in Syria. His current location remains unclear but he told his followers on Tuesday that he would close his Telegram channel, seemingly worried that he could be tracked by foreign intelligence services. He has continued to convey his message of extremism unabated in the days following.