Violent Protests Against Draft Labor Reform in France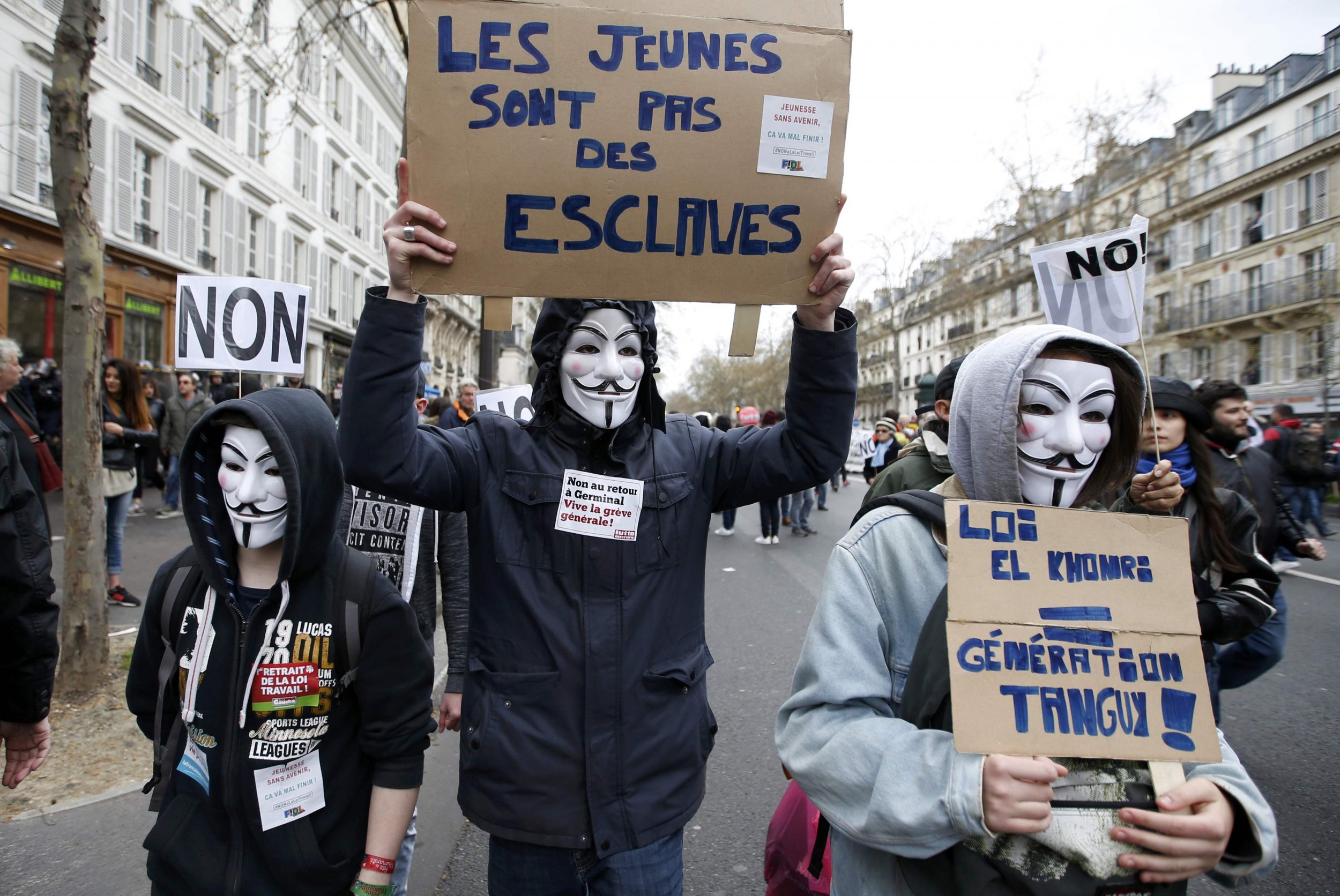 Demonstrations around France against a draft labor reform law turned violent on Saturday, with at least seven police officers injured and 17 people arrested in Paris and Rennes, which saw the worst clashes.
Following changes to soften the bill, the broad-based protest movement has waned from its March 31 peak, when turnout estimates ranged from 390,000 to 1.2 million, suggesting President Francois Hollande may be able to ride out the storm.
Nonetheless, some 120,000 took part in Saturday's sixth day of protests around the country, according to the Interior Ministry.
Police clashed with groups of masked militants hurling projectiles in Paris as well as in Rennes and Nantes.
Paris police chief Michel Cadot said his officers had encountered "300-400 extremists" at the head of the union-organized protest in the capital.
The draft labor law seeks to introduce more working time flexibility and rein in labor tribunal challenges and payouts.
After some watering down in a parliamentary committee, Prime Minister Manuel Valls is expected to propose limited further adjustments on Monday following a meeting with student leaders at his Matignon office.
The public protests have posed an additional headache for Hollande, whose popularity ratings were already the lowest of any serving president in modern French history.
Dissent amid his governing Socialists last week forced Hollande to scrap plans to strip French citizenship from those convicted on terrorism charges, a climbdown from his tough stance in the wake of November's attacks.
And in a further challenge to his re-election chances for 2017, the party's national council announced on Saturday that it would back a primary contest to select a single presidential candidate for the broader French left—a prospect that is likely to embolden potential Socialist challengers.
The capital also saw the 10th outing for nocturnal protesters from the "Nuit Debout" movement ("Up all Night"). It began on the margins of the March 31 demonstrations and has since gathered every evening on Place de la Republique, spawning its own online radio station and field kitchens.