Protests Erupt Across France As Government Pushes Through Unpopular Labor Reforms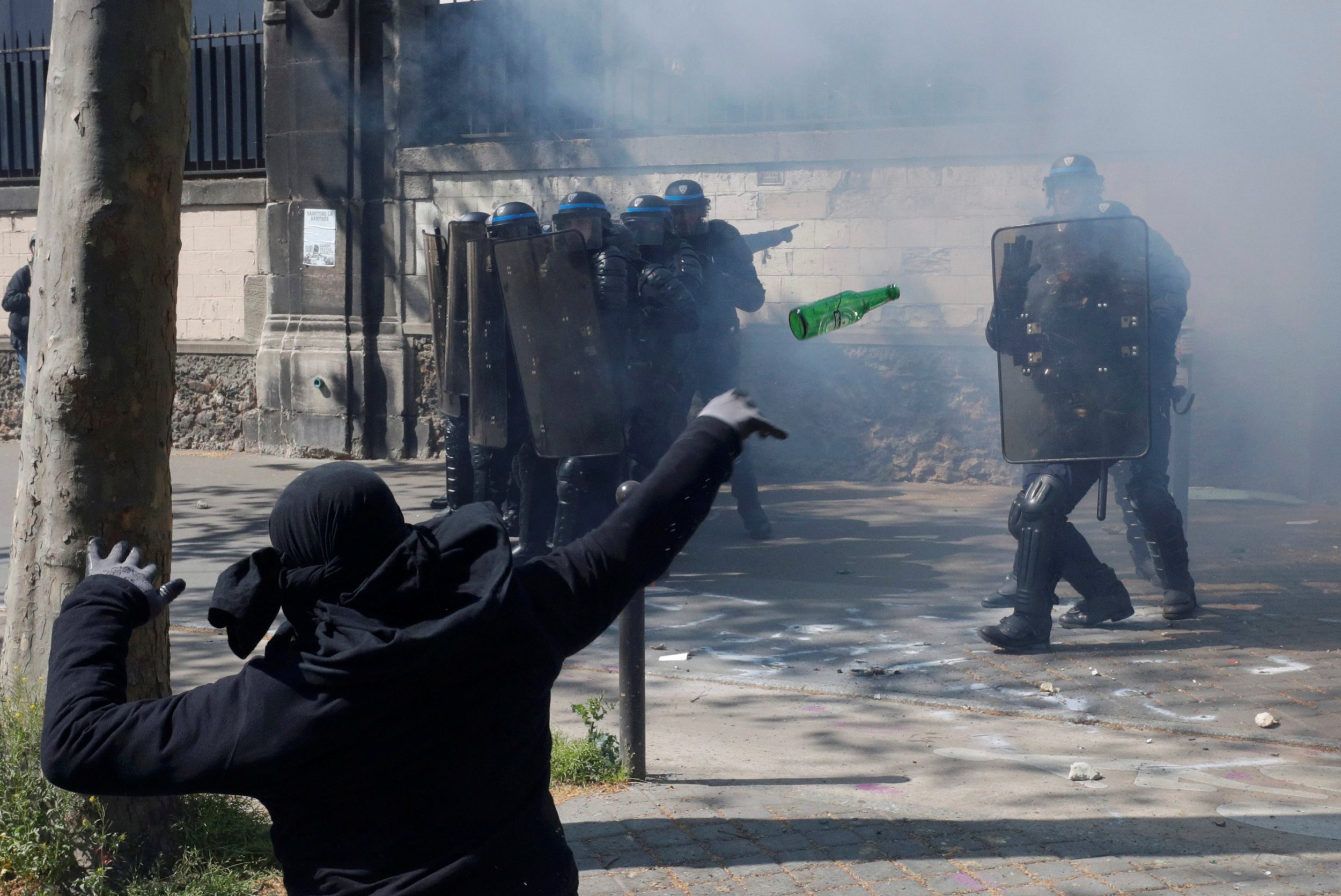 Protests have erupted across France following the government's imposition of controversial new labor reforms.
Using special powers that allow it to pass changes without full parliamentary approval, the government has made it easier for employers to hire and fire people. Protesters said that the new laws will make it easier for employers to ignore workers' rights.
In Paris, police shot at protesters with rubber pellets. In Nantes, demonstrators fought with the security forces, the BBC reported. Two opposition parties have scheduled a vote of no confidence in the country's socialist government, which they will hold Thursday. This could halt the scheduled reforms, although the two parties currently have 226 of the required 288 votes to overthrow the government.
The government has said the reforms will cut France's high unemployment level, which stands at around 10 percent, France 24 reported. Under the changes, France's infamous 35-hour week remains but firms can negotiate with trade unions to increase or decrease employee hours. Employers can also reduce pay, fire staff and negotiate leave with greater ease.
Even within his own party, French President François Hollande has faced resistance to the reforms. (These party rebels were the reason why the government pushed the reforms through rather than taking them to a parliamentary vote.) For months, trade unions have also campaigned against the labor changes. On Tuesday night, demonstrators gathered outside the National Assembly, calling on Hollande to resign.