France's Le Pen Hopes for Trump-Like Victory in 2017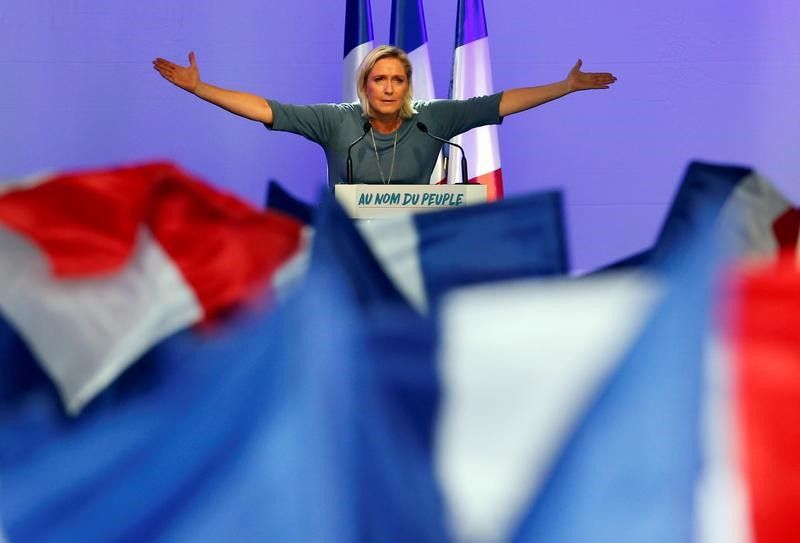 Donald Trump's U.S. election was a victory of the people against the elite, France's far-right leader Marine Le Pen said on Sunday, adding she hoped the French would follow suit next year and make her president.
Opinion polls show National Front leader Le Pen likely to win the first round of voting next April but lose the runoff in May to whoever should be her opponent.
Asked during an interview with the BBC's Andrew Marr show if Trump's victory made her own election win more likely, Le Pen said: "He made possible what had previously been presented as impossible so it is really the victory of the people against the elite.
"So if I can draw a parallel with France then yes I wish that in France also the people up-end the table, the table around which the elites are dividing up what should go to the French people," she said, according to a translation into English provided by the BBC.
Le Pen said she hoped all EU citizens could get the chance to express their views on the European Union through a referendum like Britain's June 23 vote, adding that "the elites would be in for another surprise" if they did ask the question.
She also said there was no reason for Europe to be scared of Russian President Vladimir Putin.
"We'd better, if we want a powerful Europe, negotiate with Russia, and have cooperation agreements with Russia, commercial agreements with Russia," she said, adding that it was the EU that was destabilizing Europe, not Russia.
"The model that is defended by Vladimir Putin which is one of reason, protectionism, looking after the interests of his own country, defending its identity, is one that I like."
Le Pen said her party had borrowed from a Russian bank but only because French banks had refused to lend to it.