French President Emmanuel Macron Loses Absolute Majority in Parliament
French President Emmanuel Macron has lost his parliamentary majority in France after seven MPs left his party La République En Marche (LREM) and joined an independent group, Ecology Democracy Solidarity.
The MPs accuse Macron of breaking a number of promises and moving away from the political center ground and running a conservative government.
It comes at a difficult time for Macron, as France recovers from the COVID-19 pandemic and battles to restart the economy.
The independent group they have joined is formed by former greens and socialists.
The defections mean that Macron's party is now one short of the 289 required for a majority in the National Assembly, a majority he has held since 2017.
However, the defection of the MPs is unlikely to hamper the passing of key legislation, as Macron's En Marche can rely on the support of smaller parties, for now at least.
Bruno Le Maire, the French finance minister, said: "I regret that some people want to reopen the left-right divisions that we and the French people wanted to put behind us in 2017."
The COVID-19 virus has led to the deaths of more than 28,000 people in France and meant Macron's popularity has suffered as a result, with one poll finding that 62 percent of those questioned thought the government incapable of bringing the virus under control.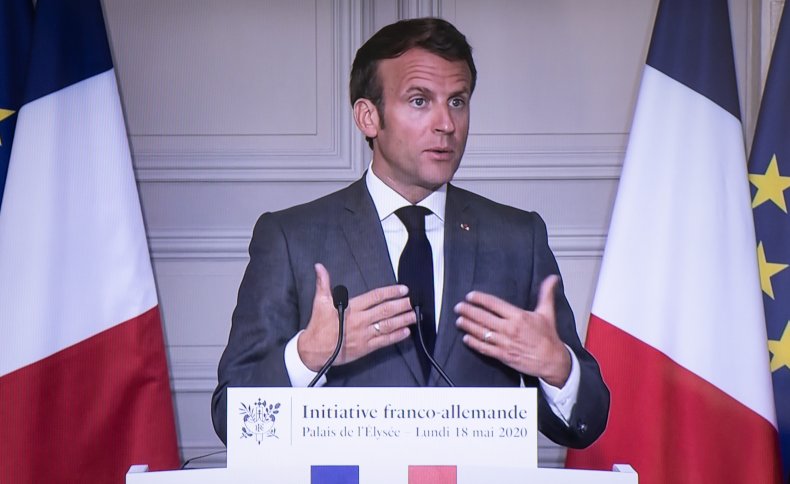 Macron's LREM party has suffered from a number of defections in recent months by parliamentarians who have grown critical of his tight grip on decision-making and his pro-business policies.
As the country loosened its lockdown restrictions, demonstrations from the yellow vest protesters restarted.
Before France went into lockdown, the protesters held weekly demonstrations for the previous 18 months, demanding lower fuel taxes, minimum wage increases and wider tax reforms.
Richard Ferrand, a close ally of Macron and president of the National Assembly, acknowledged the loss of LREM's absolute majority but said the government could count on the votes of 342 MPs with the centrist MoDem party's support.
Meanwhile Macron and Angela Merkel, the Chancellor of Germany, have proposed a €500bn European recovery fund for the economies of countries hit hardest by the COVID-19 pandemic.
Under the plans, those borrowing the money would not have to pay it back. Instead, liability for the debt would be added to the EU budget, to which member states make contributions relative to the size of their economies.