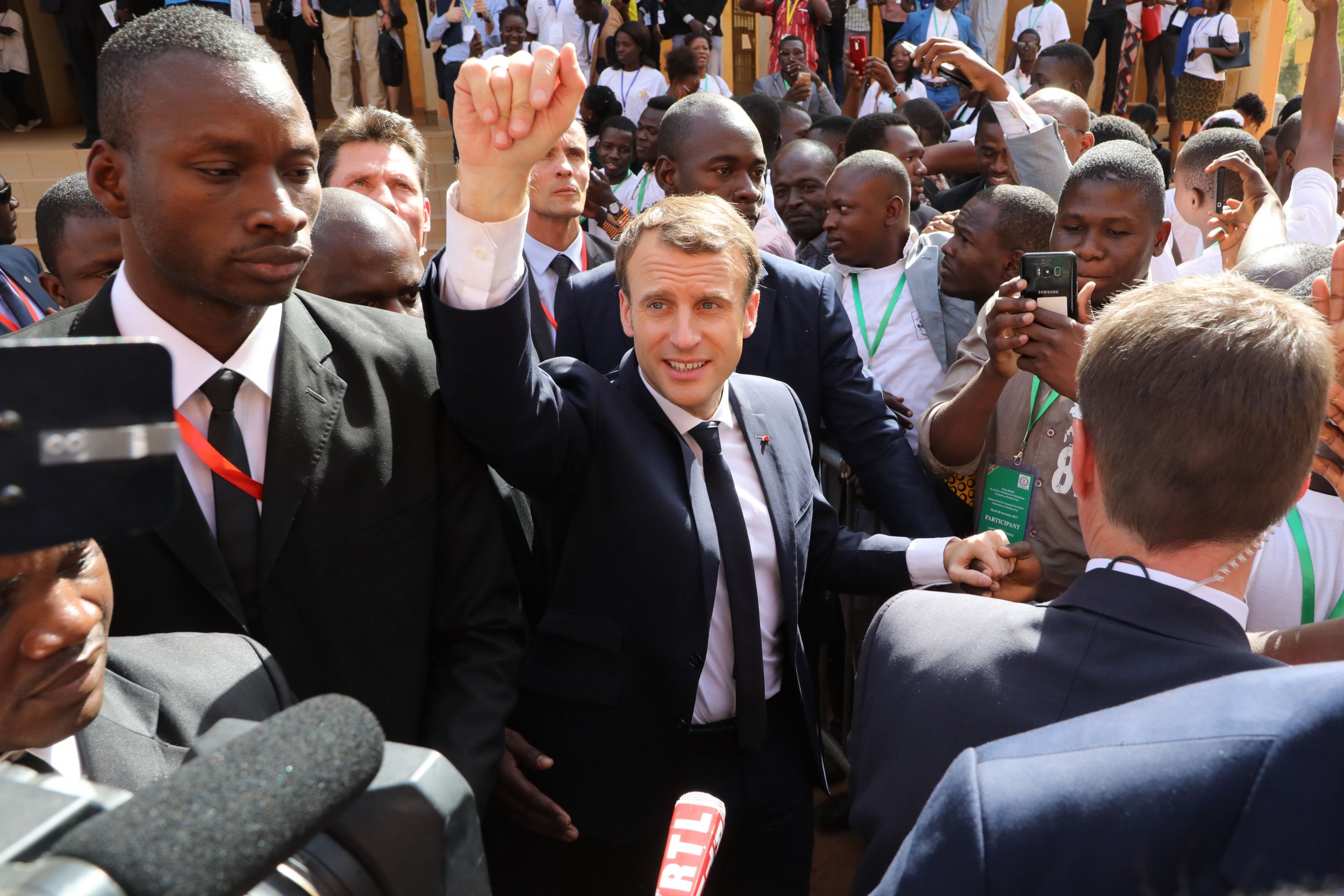 French President Emmanuel Macron pledged Tuesday to shed his country's colonial attitude toward Africa and forge a new relationship with the continent he's been accused of insulting in the past.
Macron told university students gathered in Burkina Faso's capital of Ouagadougou that he would work with those who sought a greater future for African nations, but not those who thought the massive continent of more than 1.2 billion people were unable to help themselves. He praised South African revolutionary-turned-president Nelson Mandela, whose successful takedown of apartheid resounded around the world, but especially across the rest of Africa, which has largely been shaped by centuries of France's violent imperialist tradition.
Related: China displays global expansion with military showcase in Africa
"I am from a generation that doesn't come to tell Africans what to do," Macron said, as translated by Reuters. "I am from a generation for whom Nelson Mandela's victory is one of the best political memories."
"I will not stand by those who say the African continent is one of crises and misery. I will be alongside those who believe that Africa is neither a lost continent or one that needs to be saved."
Macron told the West African country, which was forced into French rule throughout the first half of the 20th century before gaining full independence in 1960, that he envisioned a joint "European-African initiative" so the two regions could work together to defeat the "terrorists and human traffickers' strategy," according to the Associated Press. He did, however, then tell the former French colony it should abandon certain local institutions, such as child marriage, because parenthood "must be a choice, especially for young girls."
While the U.N. and many human rights groups, including local Burkinabe women's organizations, shared Macron's opposition to forcing girls as young as 13 to marry and have children, the French leader's overall demeanor toward Africa has been met with deep criticism in the past. In July, Macron suggested that international powers had not devised for African nations an initiative similar to the U.S.'s Marshall Plan to rebuild Western European economies after World War II because Africa's problems were linked to its local customs and attitudes.
"The challenge of Africa is completely different, it is much deeper. It is civilizational today. Failing states, complex democratic transitions, the demographic transition," Macron said July 8 during the G-20 summit in Hamburg, Germany, as translated by NPR.
"One of the essential challenges of Africa ... is that in some countries today seven or eight children [are] born to each woman," he added.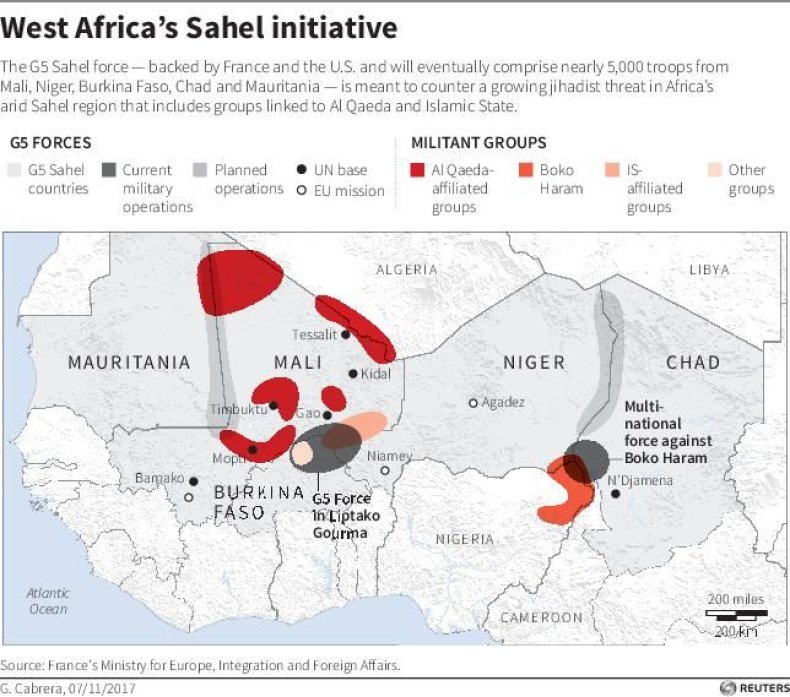 The comments caused outrage against the recently elected French president who was otherwise often viewed as a progressive leader. Critics also have condemned Macron's recent anti-terrorism laws, which they view as unfairly targeting the country's Muslim and Arab populations as well as being rooted in France's colonial history, as The New Republic reported. The laws made permanent some of the expanded powers given to authorities under the state of emergency, which began after a series of Islamic State militant group (ISIS) attacks in November 2015 killed 130 people in a country that has become ISIS's most frequent and deadliest target in the West.
Macron's three-day visit to West Africa was met with both enthusiasm and concern as violence manifested itself early on in the French leader's first tour of the continent. Just hours before Macron reached his destination, two motorcyclists reportedly injured several people with hand grenades, missing their intended target—a bus carrying French soldiers, Agence France-Presse reported.
When Macron did arrive, his convoy was reportedly attacked by stone-wielding protesters, and social media users shared images of authorities dispersing crowds of protesters with tear gas near the university where Macron spoke.