France's Le Pen Changes Tone on Timetable for Ditching Euro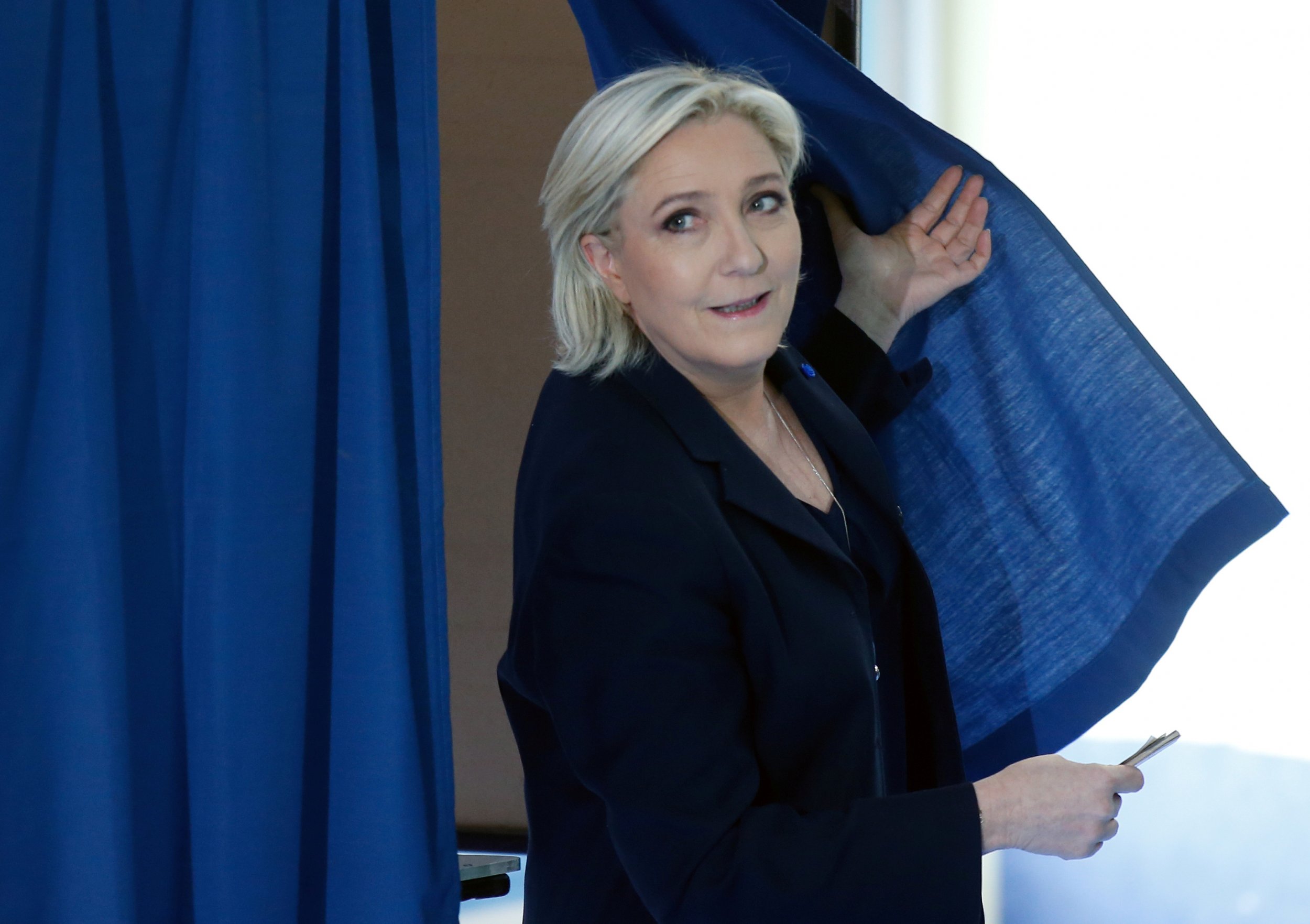 Far-right French presidential candidate Marine Le Pen softened her stance on Saturday on a timetable for ditching the euro, a week before she faces off in the decisive second round of voting with pro-EU rival and favorite Emmanuel Macron.
Earlier this year, Le Pen repeatedly said that, if elected, she would seek a radical loosening of the EU's structure and, within six months, call a referendum on the outcome recommending a 'Frexit' divorce from the bloc if she did not get partner countries to agree to her terms.
Those include replacing the euro used in 19 EU member states with national currencies.
But in a statement outlining a new alliance with a small nationalist party on Saturday, she said there was no rush to dump the single currency, and that other policy changes might take precedence.
In an interview with newspaper Sud Ouest, Le Pen confirmed the more leisurely approach. "If everyone is agreed we could take a year or a year and a half to organize a coordinated return to national currencies," she said.
Quitting the euro has been among the anti-globalization, anti-immigrant Le Pen's least popular policies, and in recent days, she and other officials of the National Front (FN) party have played down that part of her program.
The alliance statement, part of an electoral pact with Nicolas Dupont-Aignan's 'Stand up France' party, put the softer stance in writing.
It did not mention a referendum plan, but outlined a transition from the euro to a much more loosely aligned 'European common currency' regime that Le Pen has talked about before.
"The transition from the single currency to the European common currency is not a pre-requisite of all economic policy, the timetable will adapt to the immediate priorities and challenges facing the French government," the statement said.
"Everything will be done to ensure an orderly transition ...and the coordinated construction of the right for each country to control its own currency and its central bank."
Although Le Pen has closed the gap with Macron in recent days, polls still show him winning the May 8 runoff with about 60 percent of the vote.
Le Pen's electoral pact with Dupont-Aignan makes him her chosen prime minister and could win her some of the 4.7 percent of voters who picked him in the first round of the presidential election along with some other right-leaning voters.