France: Giant Medieval Cellar Finally Identified as Jewish Ritual Bath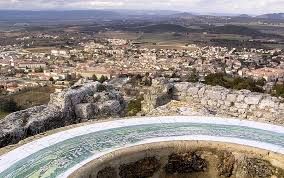 Archaeologists are finally uncovering the purpose of a massive cellar in Marseille, France, more than 20 years after its discovery. Following two weeks of intensive analysis, the local research team from the National Institute for Preventative Archeological Studies told a French news channel it's likely a mikve, a ritual Jewish bath.
"Every time I went down there, there was always water there," Mylène Lert, a curator at the town's Tricastine Museum of Archeology, told television channel France3, according to the Jewish Telegraphic Agency. "And considering that a Torah ark was discovered in a house next door, the clues suggesting that this is a mikve are starting to add up."
The Jewish Telegraphic Agency reported that Lert first went down into the cellar, located in the town of Saint-Paul-Trois-Châteaux, after it was discovered in the 1990s. The researchers' theory is based on the cellar's considerable size (300 square feet) and location in the heart of what was once the Jewish quarter.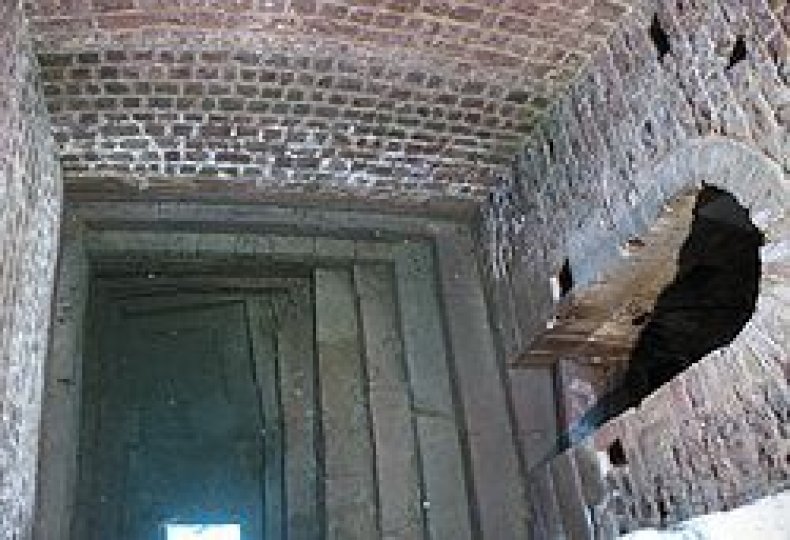 Mikves aren't for physical cleansing; they're a symbolic expression of cleaning the mind and soul. A massive basin is filled with clear, cold rain water, and by bathing in it naked a person who is dirtied in some spiritual or moral sense can become refreshed.
Earlier this year,Times of Israel reported on a recently opened park called the Mikve Trail, which leads visitors past the 200 mikvehs in Jerusalem. Around 700 mikvehs have been discovered across Israel in total. Times of Israel reported that according to some Jewish lore, the water in the mikvehs never grew dirty and that Temple Mount, which holds a cluster of around 50 mikvehs, never had any flies or even smelled, despite the fact that the water in the baths was never changed. In addition to the larger ritual baths for human worshippers, some smaller ones might have been used for purifying animals or even objects like dishes.
Ram Ben-Shalom, a historian and lecturer at the Hebrew University of Jerusalem specializing in the Jewry of Provence, told the Jerusalem Telegraphic Agency that after King Philip IV decreed the Great Expulsion of French Jewry in 1306, few parts of France remained open to Jews. Because Saint-Paul-Trois-Châteaux was not among those, its Jewish inhabitants were relegated to ghettos. In some places such ghettos were referred to as "carrieres," meaning they sat on land owned by the pope, whom they could then pay to remain.