France and New Zealand Announce Plans To Accept Syrian Refugees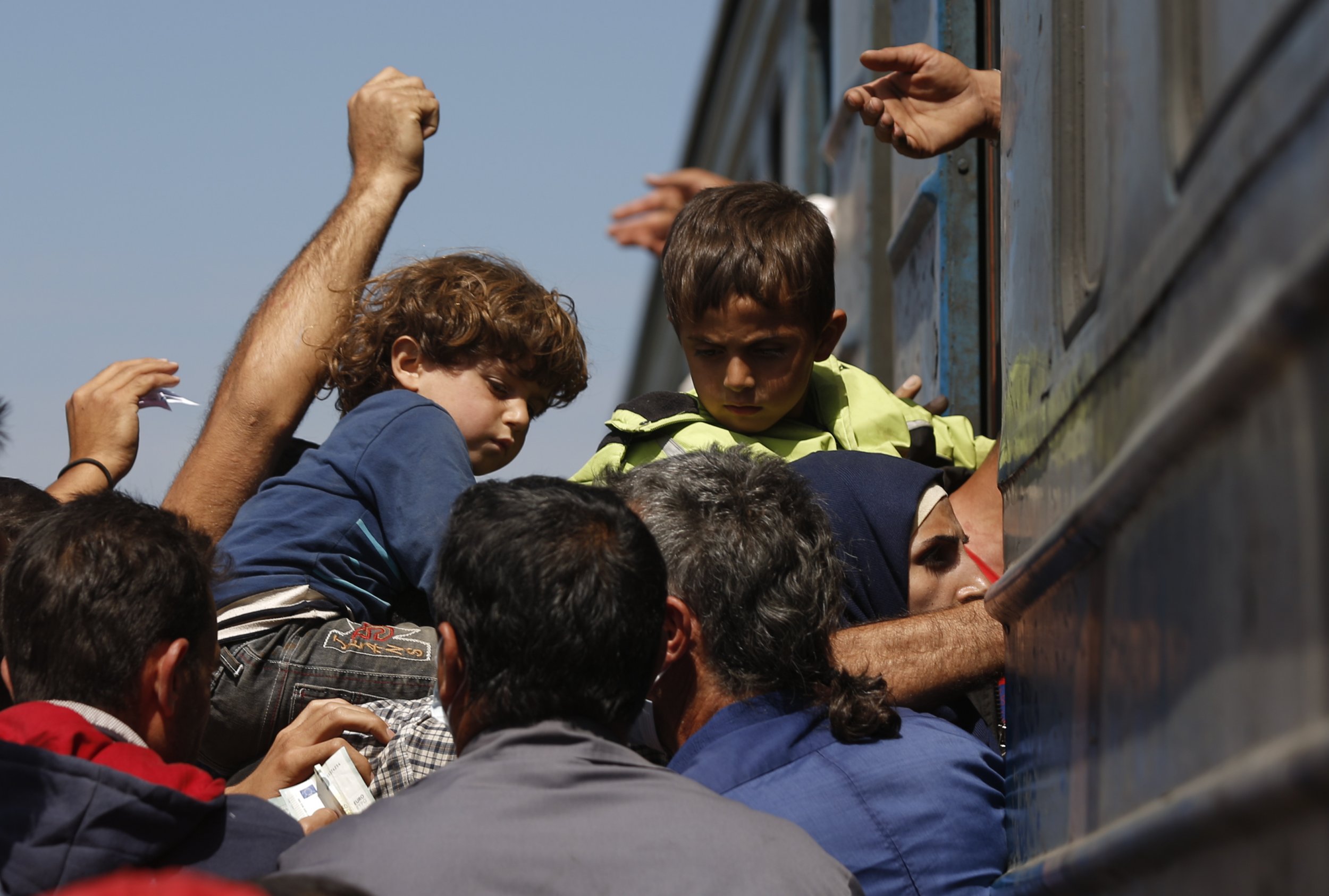 Leaders in France and New Zealand announced Monday that those countries will accept a set number of Syrian refugees, amid calls by German Chancellor Angela Merkel for European leaders to do more to confront a migrant crisis that has gripped the continent.
French President Francois Hollande said France would accept 24,000 Syrians over the next two years, while New Zealand Immigration Minister Michael Woodhouse said his country would accept 750 Syrian refugees over the next three years.
Those numbers stand in contrast to the 800,000 refugees and migrants expected to arrive and apply for asylum in Germany this year alone.
Last week, Hollande said on Twitter that "Faced with the drama of refugees, we propose with Angela Merkel a permanent and compulsory home mechanism in Europe." Hollande also said Monday that France would begin conducting reconnaissance flights over Syria this week to monitor and combat the extremist group, the Islamic State, also known as ISIS.
France has been particularly affected by the migrant crisis in the port city of Calais, where some 3,000 migrants live in a camp known as 'The Jungle.' From there, refugees attempt to cross the Channel Tunnel into England. The United Nations Refugee Agency has said migrants who reside in The Jungle are from Afghanistan, Eritrea, Somalia, Sudan and Syria.
New Zealand typically accepts 750 refugees per year. The figure announced Monday includes 150 spots from that typical 750, plus an additional 600 spots not otherwise available. The newly announced figure is part of a special emergency measure, but Woodhouse told the media the government would review its refugee quotas by the middle of next year for a more long-term solution, saying that New Zealand's government is "very concerned at the humanitarian crisis now unfolding in Syria and Europe."
As of January, an estimated 3.8 million people had fled Syria since March 2011 due to the country's civil war and violence perpetrated by ISIS. For refugees from Syria and elsewhere, the past few weeks have been particularly tumultuous. Last week, Hungary closed its main Budapest train station to prevent migrants from traveling west. When officials finally allowed migrants to board trains, they sent some of the migrants to the refugee camps from where they had come.
Days before the train station closure, Austrian authorities discovered an abandoned truck containing 71 dead migrants.
And last week, photographs of a dead Syrian boy who had fallen from a raft and washed up on shore made international headlines.
The photographs of that boy may have influenced some world leaders to increase efforts to accept refugees. Prime Minister David Cameron of the United Kingdom reportedly said the photos had moved him, and on Monday, he announced plans to accept 20,000 Syrian refugees over five years.
However, not all European leaders favor accepting migrants and refugees. "We cannot, we must not, accommodate these illegal immigrants. We must bring them back to their countries of origin," Marine Le Pen, a French right-wing party leader, said Sunday.
Hungarian Prime Minister Viktor Orban reportedly said Monday that European nations should treat migrants as immigrants, not refugees, because they are seeking a better quality of life, not safety, according to Reuters.
"Europe as a whole must move," Merkel said at a press conference last week, adding that Germany and other countries must "succeed in fairly distributing refugees."