Latest French Election Polls: Le Pen Gains on Macron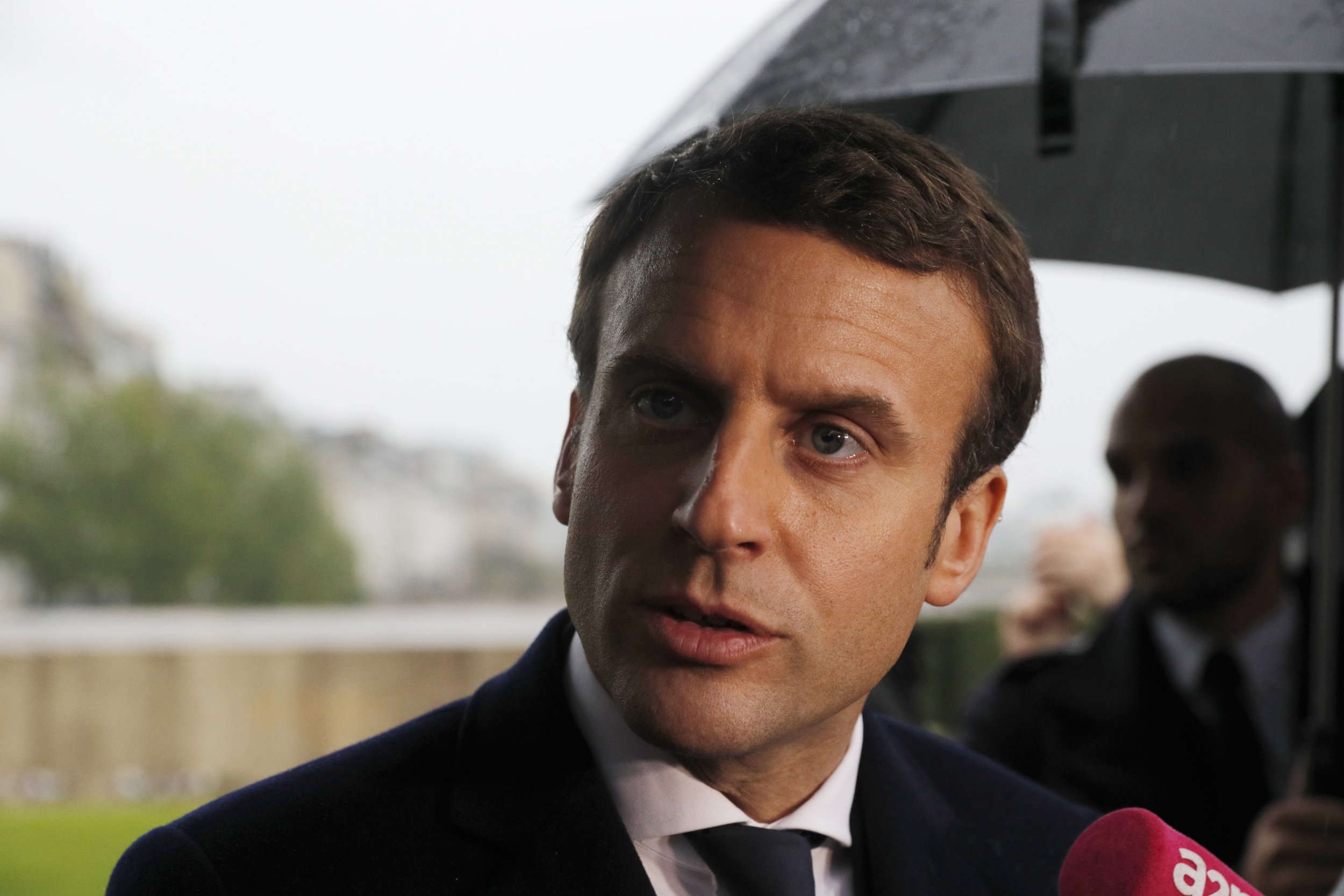 France will elect its next president in six days, and the latest polls indicate the winner could very well be upstart En Marche candidate Emmanuel Macron over National Front leader Marine Le Pen. A recent poll also shows that no matter who wins, the French are concerned that neither would be able to address key issues plaguing the democratic stronghold.
Macron holds a roughly 20-point advantage, at 60 percent support to Le Pen's 40 percent, according to BBC News's composite of the five most recent national polls. But many voters are still undecided, meaning Le Pen, who's divided the country with her anti-immigration stance, still has a chance.
Geographically, the 39-year-old Macron is polling best in western and south central France, while Le Pen's strongholds appear to be in the northeast and along the southern coast. Altogether, 22.2 percent of voters abstained from participating in the first round of voting, the largest such percentage since 2002, when Le Pen's father, Jean Marie, eventually fell to Jacques Chirac.
Still, Le Pen appears to be gaining ground. Pollster Harris Interactive, which correctly predicted the results of the first round of voting, found Macron's lead had dwindled by six points after earlier being ahead 67 percent to 33 percent, Sky News reported Monday. That poll was conducted prior to Le Pen's announced alliance with right-wing Debout la France candidate Nicolas Dupont-Aignan, who finished sixth in the first round but may have just provided Le Pen a 4.7 percent voting bloc.
Meanwhile, La France Insoumise candidate Jean-Luc Melenchon, a left-wing mainstay, told the roughly 19 percent of voters who chose him in the first round he would not be voting for Le Pen, but he also did not endorse Macron.
Macron received 24 percent support in the first round of voting last month, while Le Pen picked up 21.3 percent, allowing her to participate in the second-round run-off. Both figure to benefit from having the Republican, La France Insoumise and Socialist party candidates bumped out of the race.
Even as the candidates try to reach behind-closed-door deals to boost their chances for a stay at Elysee Palace, many voters are pessimistic about either candidate's ability to address key issues such as unemployment and national security. The Ifop poll released Sunday showed only 45 percent thought either Le Pen or Macron could help solve the unemployment problem and 36 percent questioned their resolve on protecting France from future terrorist attacks, according to Reuters.