France Prepares Final Salvage Attempt of Abandoned Freighter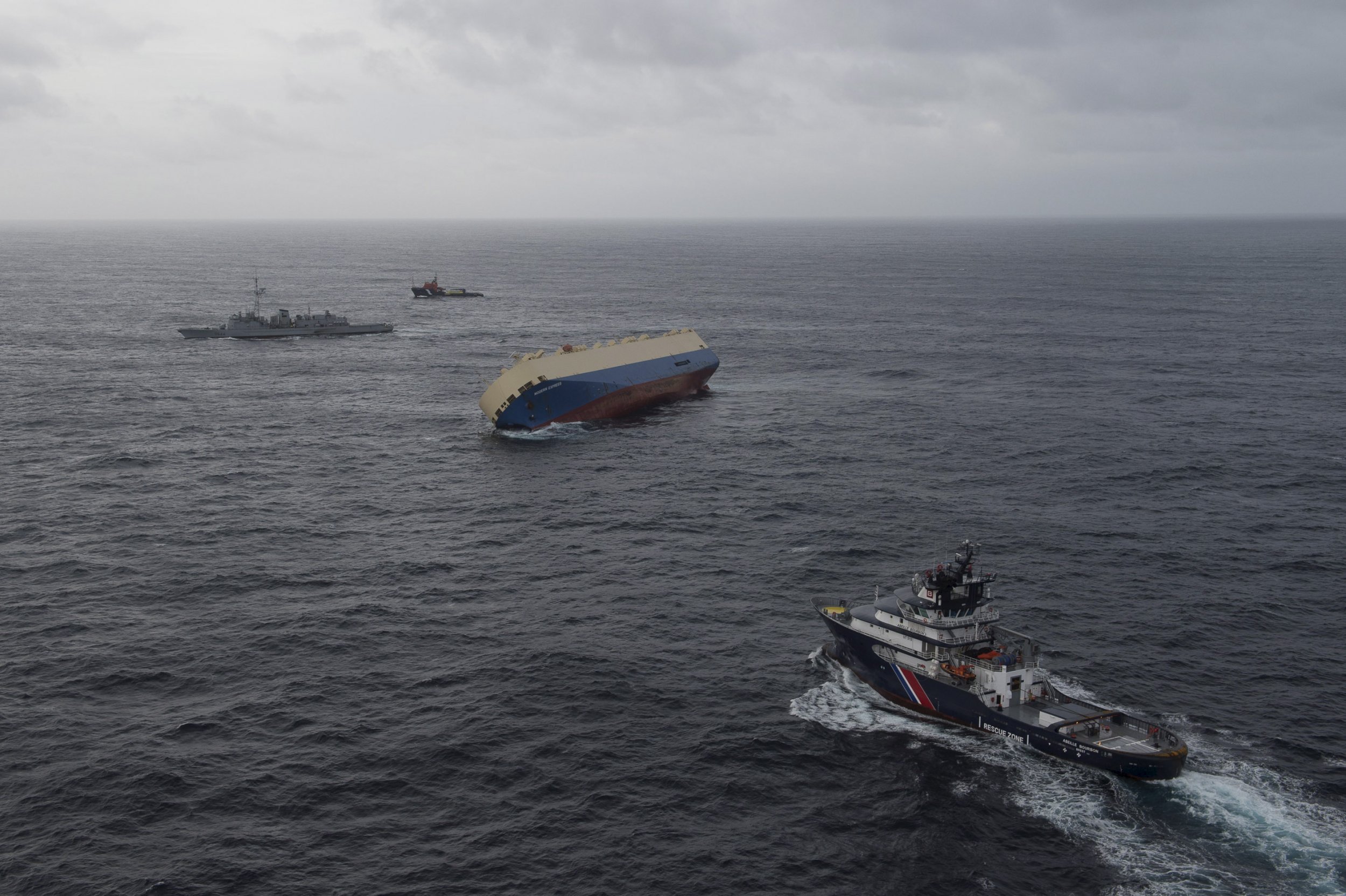 A final attempt to rein in an abandoned freighter on a collision course with the French Atlantic coast is due to begin on Monday, Lyon-based Euronews reports.
French coastal authorities have tried to tow the vessel, which contains 3,600 tons of construction materials, several times after it tipped to the side while in heavy seas last week. The crew was evacuated by helicopter.
Alongside the wood and construction machinery bound for France from Gabon, the freighter—named Modern Express—is also carrying 300 tonnes of fuel. It is not currently reported to be leaking.
"If the towing doesn't work today, the Modern Express will hit sandbanks off France's Landes department between Monday night and Tuesday night," Emmanuel de Oliviera, the head of the French Atlantic coast authority, said on Monday.
Difficult sea conditions have prevented authorities from boarding the vessel and Oliviera has previously said Monday provides the only window of opportunity to steady the freighter prior to its imminent collision with the French coastline.
If control over the ship is reestablished it will reportedly be towed to a Spanish port that has facilities to deal with potential pollutants from stricken vessels.