France to Redeploy Aircraft Carrier For Fight Against ISIS: Hollande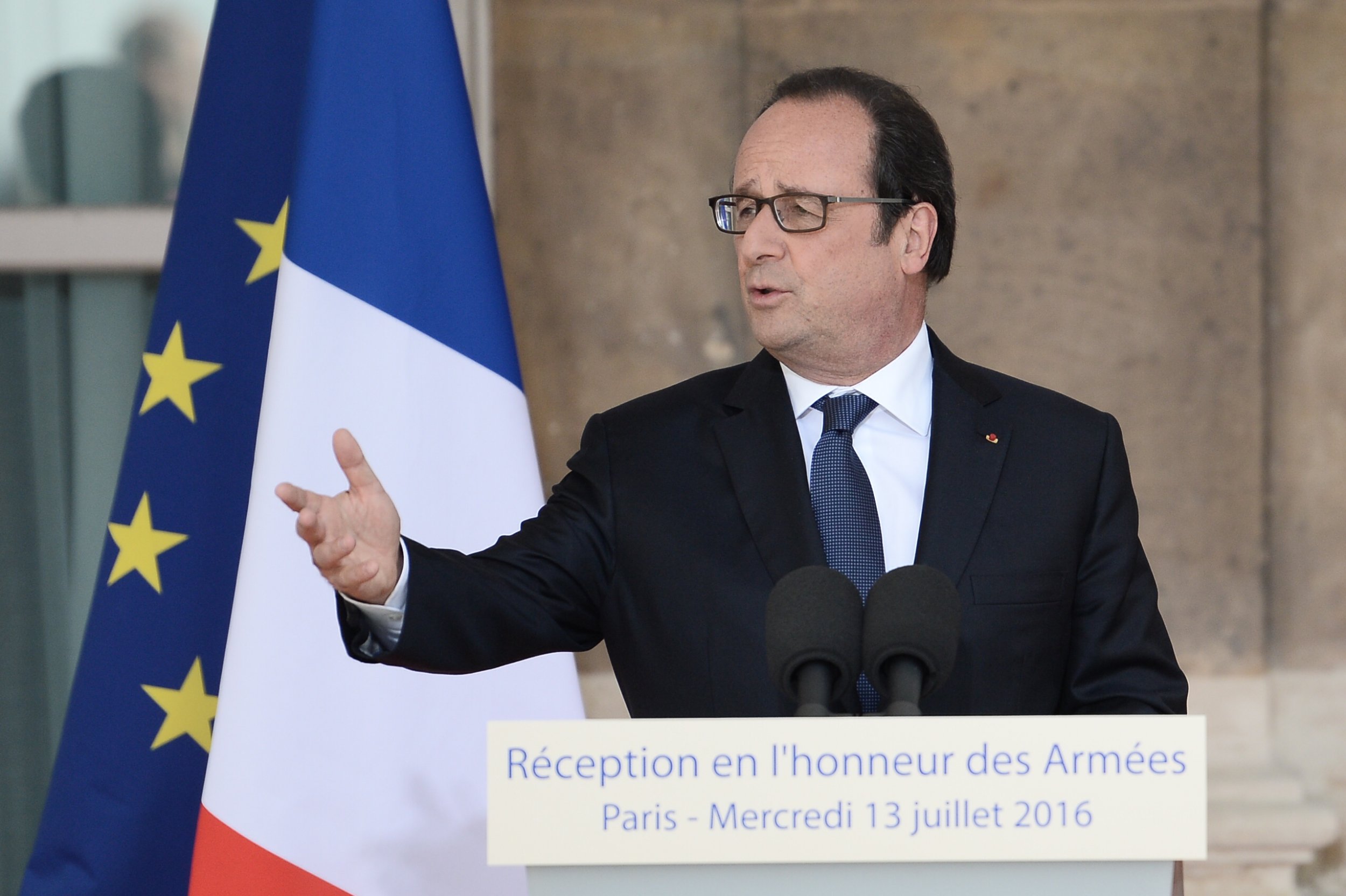 French President Francois Hollande announced on Wednesday that the country would be redeploying the Charles de Gaulle aircraft carrier later this year to help combat the Islamic State militant group (ISIS).
Speaking on the eve of the Bastille Day military parade on Thursday, the French leader said that "we must strike and destroy those who aggressed us here," in reference to the Charlie Hebdo attacks that left 17 people dead in January 2015 and the Paris attacks that left 130 people dead in November of the same year.
He said that both attacks "were decided" in the ISIS hubs of Raqqa in Syria and Mosul in Iraq, ISIS's two biggest captures to date. France stepped up its military capabilities in fighting ISIS after the Paris attacks, sending the carrier to the Syrian coast for air strikes.
But, after a lull, the Elysée will re-tour the vessel that allows the French military to conduct a greater number of air strikes against the group's position in its self-proclaimed caliphate.
The deadly attack on the offices of the satirical magazine Charlie Hebdo was claimed by Al-Qaeda but an ISIS supporter later stormed a Jewish supermarket, killing four hostages.
In November's Paris attacks, an ISIS cell of eight attackers carried out a series of shooting and suicide bomb attacks on restaurants, bars and the country's national football stadium.
Despite an increase in the group's international attacks, such as in Brussels in March or at Istanbul's Ataturk Airport in June, the group remains on the backfoot in its former strongholds in Iraq and Syria, losing the Iraqi cities of Fallujah and Ramadi since the end of last year and with enemy forces advancing on their grand prizes of Raqqa in Syria and Mosul in Iraq.