France Riots: Youths Burn Cars and Throw Petrol Bombs After Police Kill Driver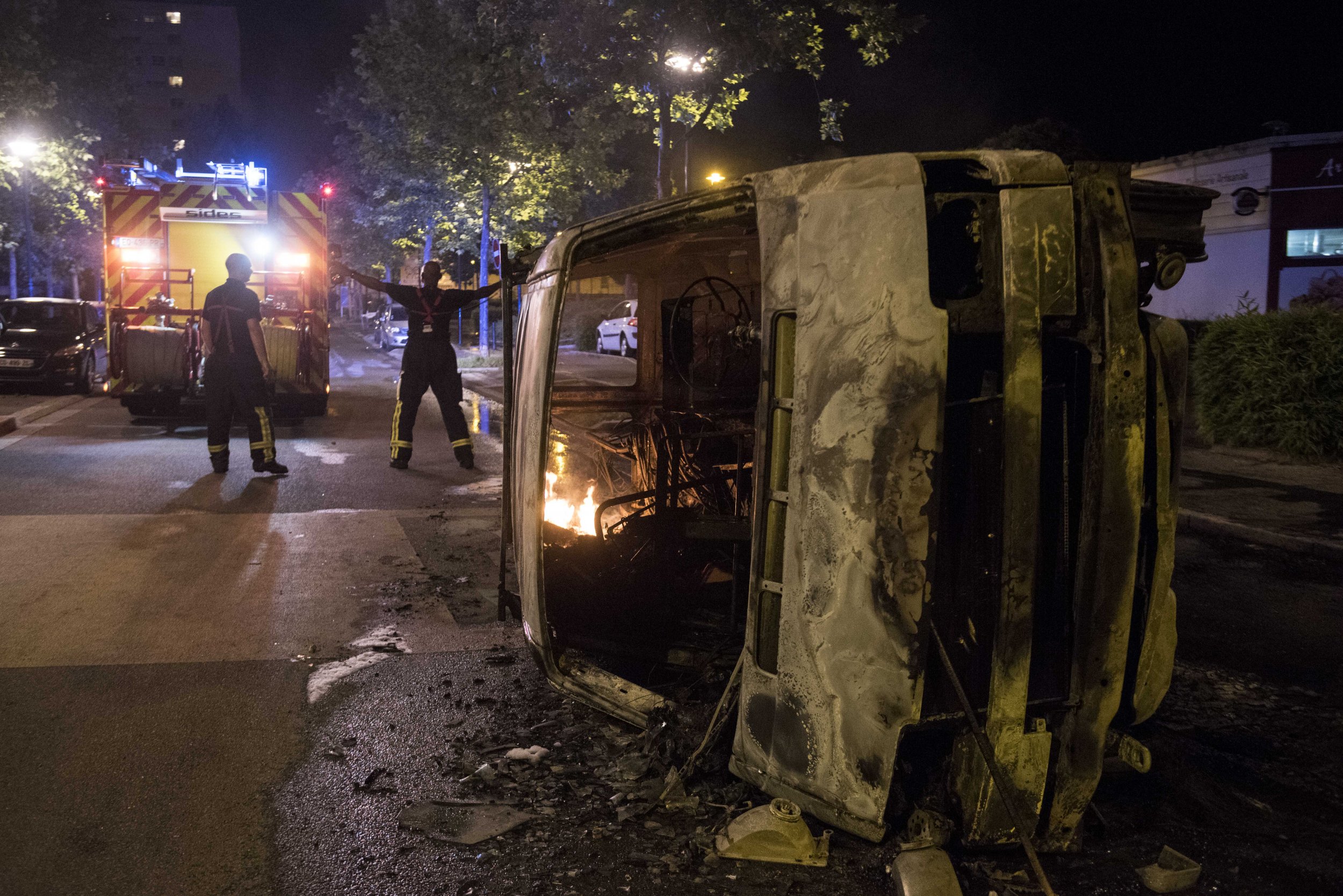 Clashes in the French city of Nantes raged through the night after youths reacted violently to a police officer shooting dead a 22-year-old man.
The city's police chief, Jean-Christophe Bertrand, said the violence was sparked after officers stopped a car at around 8.30pm on Tuesday.
The driver reversed the vehicle, injuring one of the officers, with another officer reacting by opening fire. The victim was hit in the carotid artery and declared dead on arrival at hospital.
Bertrand said that the identity of the driver was "not clear and officers received orders to bring the driver to the police station," reported AFP. "One of his colleagues then fired, hitting the young man who unfortunately died."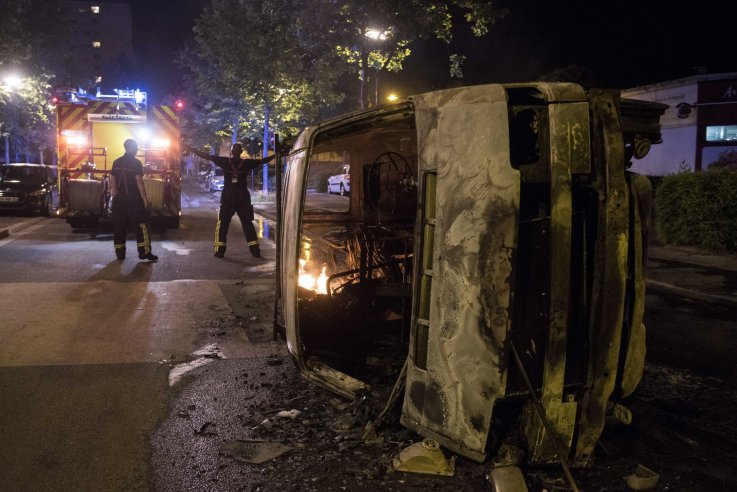 But one unnamed witness disputed the police account, telling Europe 1: "There was no policeman behind his car when he reversed. All he was trying to do was avoid being checked by the police."
Another resident, named as Guy, said: "You can't just kill a man like that. The people who are down there aren't talking about a policeman who is supposed to have been hit."
Youths then burned cars, threw petrol bombs and damaged a number of buildings, including a library. A shopping center was set ablaze in Breil, AFP reported.
One witness told the agency: "I saw everything burning. There were fires in the bins, the cars. They were breaking everything. It lasted ages."
Cars were also set alight in the Dervallières and Malakoff areas of the city. About 200 police and soldiers are guarding public buildings.
France's Justice Minister, Nicole Belloubet, told RTL radio: "I'm appealing for absolute calm, as the rule of law will be completely respected."
Police authorities were investigating the officer's actions, a police source told Reuters.
The French police has been accused of using excessive force against people from ethnic minorities in poorer areas.
There were the worst riots for four decades in 2005 when two teenagers were electrocuted in a substation in Clichy-sous-Bois, near Paris, while being chased by police.
France Riots: Youths Burn Cars and Throw Petrol Bombs After Police Kill Driver | World