French Officials Stumped by Ancient Stone Message, Offer Reward to Decipher its Meaning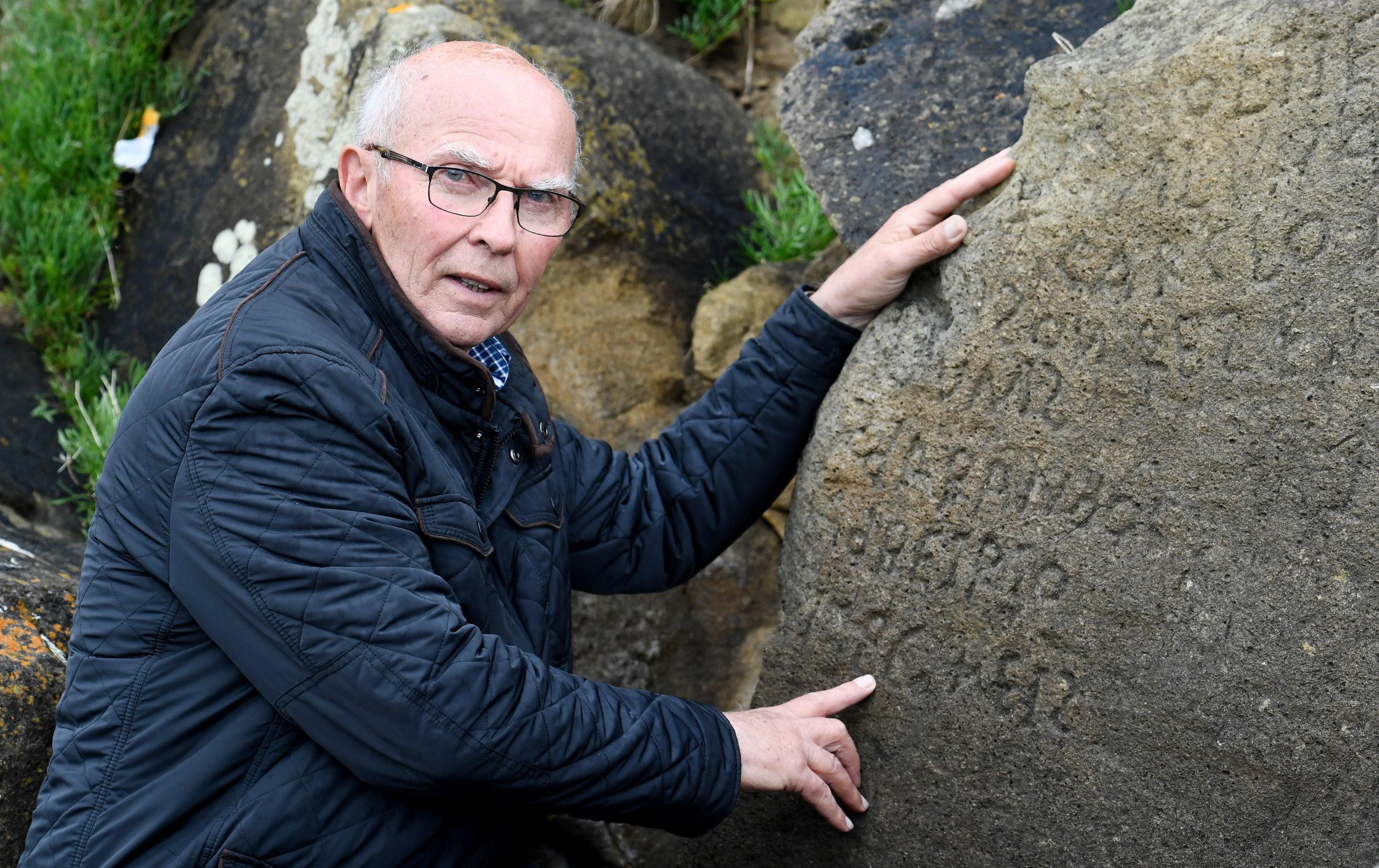 A village in France is offering a $2,250 reward to anyone who can decipher a mysterious inscription found on a rock close to one of its beaches.
Located close to Plougastel-Daoulas in the Finistere region of Brittany in northwest France, the stone, which was first spotted around three years ago, carries a message experts believe to be centuries old.
Approximately the size of an average man, the rock is accessible via a path from the hamlet of Illien ar Gwenn just to the north of Corbeau point and is visible only at low tide, when the waters of the Atlantic Ocean recede. Authorities in Plougastel-Daoulas have now decided to shed light on the mystery and hope to finally be able to decipher the message.
"This inscription is a mystery and it is for this that we are launching the appeal," Veronique Martin, who is tasked with finding someone who could solve the mystery was quoted as saying by Agence France-Presse.
In a bid to solve the mystery, Martin and her team have contacted linguists, academics, historians and students. To make sure no stone was left unturned, they have even appealed to members of the public who treat code-breaking as nothing more than a hobby.
One side of the stone is completely covered in inscriptions, which include pictures of a sailing boat and the dates 1786 and 1787.
"These dates correspond more or less to the years that various artillery batteries protected Brest and notably Corbeau Fort which is right next to it," Martin added.
Most of the writing is in capital letters, but the message is far from clear.
According to AFP, part of the inscription reads as: "ROC AR B [...] DRE AR GRIO SE EVELOH AR VIRIONES BAOAVEL [...] R I OBBIIE: BRISBVILAR [...] FROIK [...] AL ."
Michel Paugam, the municipal councillor in charge of local heritage, explained while the letters and characters belonged to the Latin alphabet currently used in France, interpreting them was proving to be a hard task.
"There are a lot of words, they're letters from our alphabet, but we can't read them, we can't make them out," he said.
Some have suggested the inscription might be written in Basque or in an archaic version of Breton, a Celtic language still spoken in Brittany.
"There are people who tell us that it's Basque and others who say it's old Breton," said Plougastel-Daoulas mayor Dominique Cap. "But we still have not managed to decipher the text."
Once suggestions are submitted, a jury will meet to determine the most plausible and award the prize.