France Says 'War Has Already Started' Between U.S. and Europe Over Trade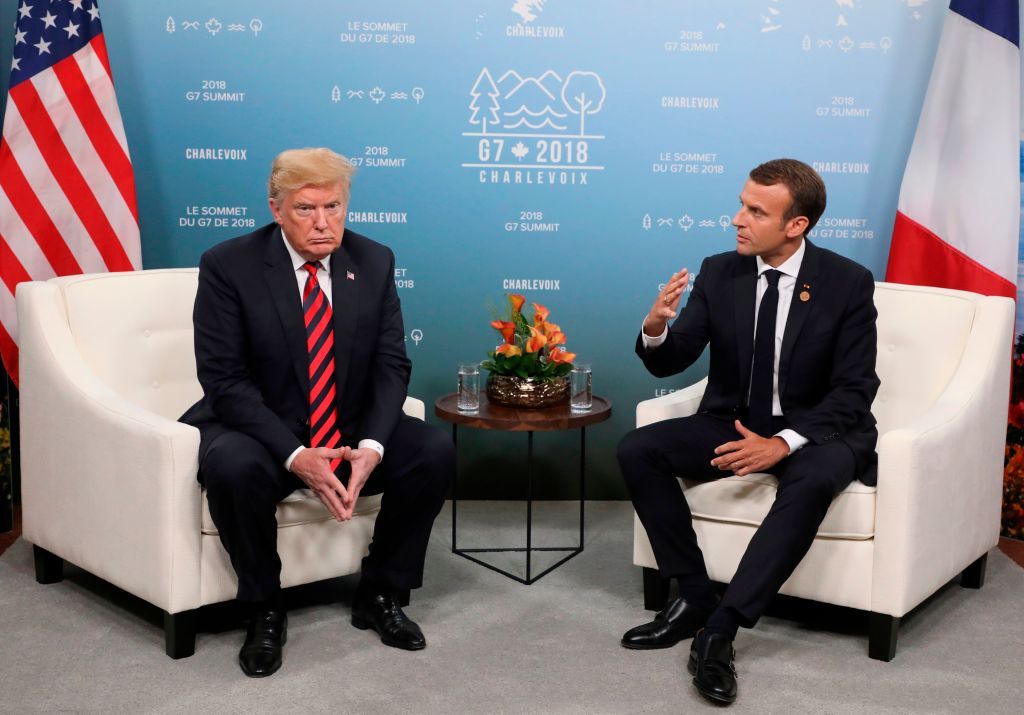 Europe will stand "united" against President Donald Trump's trade policies, the French government said on Sunday, adding that the "the [trade] war has already started."
French Finance Minister Bruno Le Maire said European governments will retaliate against any additional tariffs from Washington in a unified front as Trump visits the continent to negotiate with leaders and attend a NATO summit in Brussels.
"If tomorrow there is an increase in tariffs, like in the car industry, our reaction should be united and strong to show that Europe is a united and sovereign power," Le Marie said, speaking at an economic conference, Reuters reported.
"The question is no longer whether or not there will be a trade war, the war has already started," the minister added.
Tensions between the U.S. and its traditional allies in Europe and North America have risen in recent months as Trump has moved to put in place new tariffs on foreign imports and remove the U.S. from international agreements, such as the Iran nuclear deal and the Paris Climate Accord.
At the start of June, Trump announced that Europe, Canada and Mexico would be hit with 25 percent tariffs on steel and 10 percent tariffs on aluminum. The president escalated tensions further when he threatened to institute a 20 percent tariff on all vehicles assembled in the European Union.
European leaders, as well as those in Mexico and Canada, have responded with their own tariffs to counter the U.S. measures. Although Trump has said he launched the trade dispute to help American workers and consumers, many economists have said the opposite would occur.
"There is no way Trump's tariffs on the EU and China [which was also slapped with new tariffs] could benefit the U.S. economically," Linda Lim, a professor of international business strategy at the Stephen Ross School of Business at the University of Michigan, told Newsweek last month. "Note these costs to American consumers, workers and businesses occur whether or not there is foreign retaliation against American exports," she said.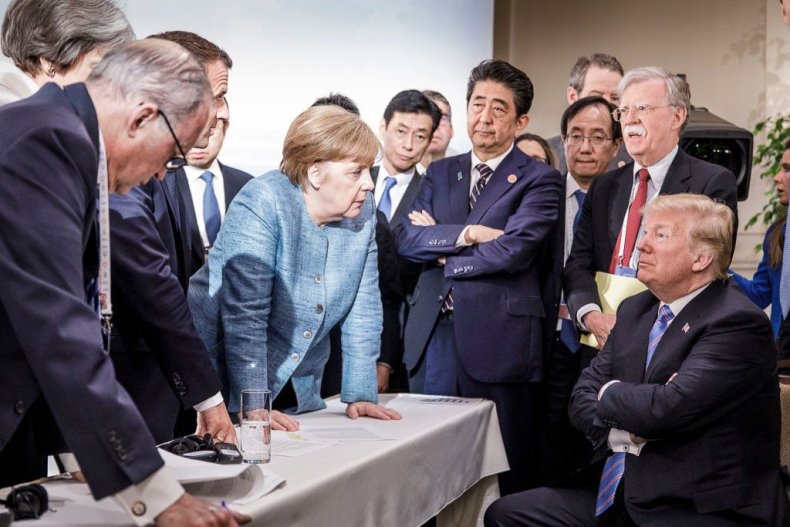 "Tariffs represent a tax increase and an increase in government regulation [or] micromanagement of the economy—the opposite of what the Trump administration was supposed to be about," Lim said.
Lim explained that some American manufacturers will move their operations abroad to avoid paying more for raw materials. For example, Harley Davidson Inc. announced it would move production of motorcycles shipped to the EU overseas, estimating that the tariffs would cost the company between $90 million and $100 million per year. Boeing, which is generally the largest U.S. exporter, could make a similar move to that of Harley, Lim suggested.
France has taken a particularly oppositional tone to Trump's isolationist policies in recent weeks. Before the Group of Seven (G-7) summit in Canada last month, French President Emmanuel Macron said that the G-7 "doesn't mind being six," suggesting the group didn't need the United States.
"The six countries of the G-7 without the United States are a bigger market taken together than the American market," Macron said. "There will be no world hegemony if we know how to organize ourselves. And we don't want there to be one."