France To Outlaw Sexist Remarks In Bid For 'Equality' Between Men and Women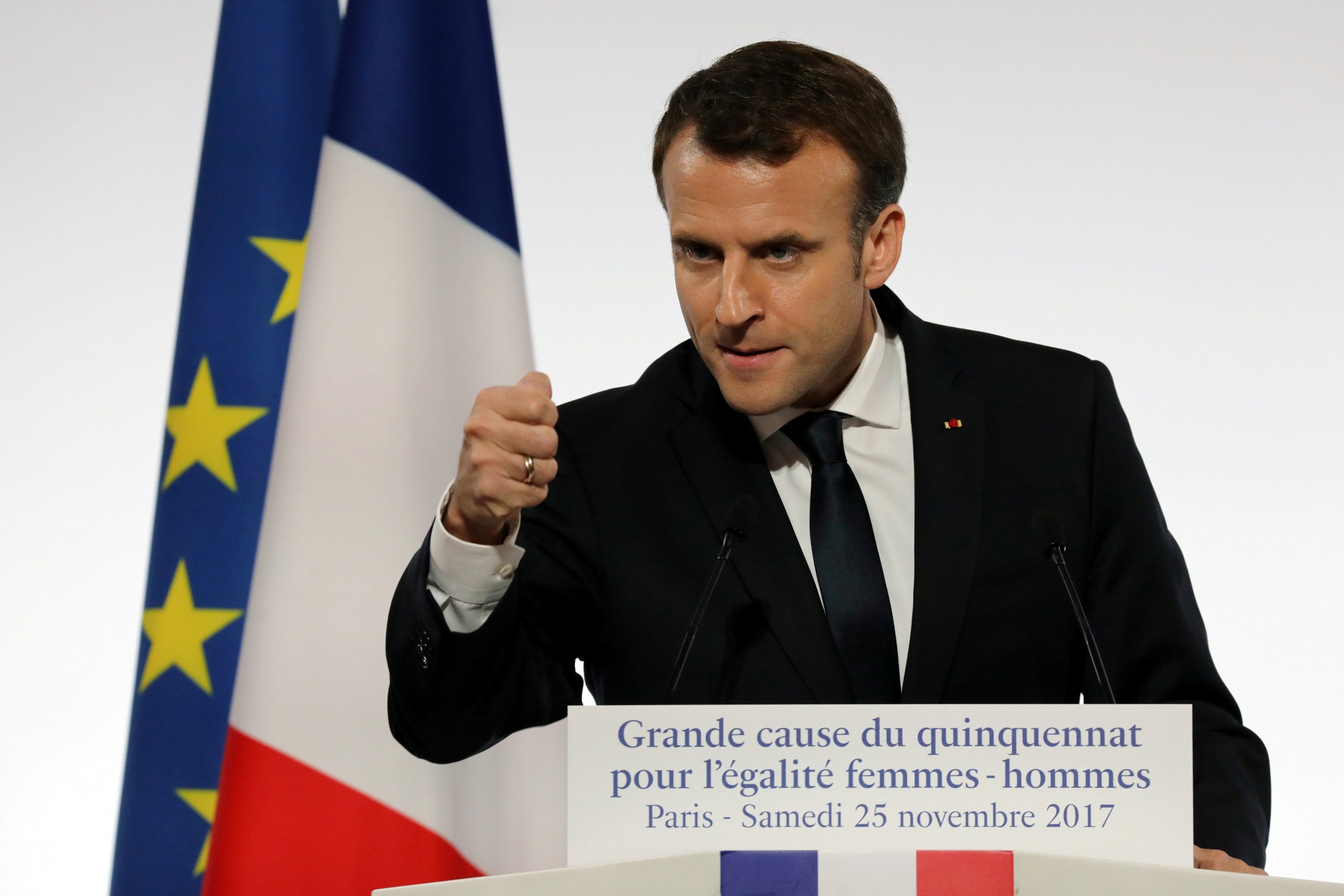 Cat-calling and other forms of sexist verbal abuse and harassment will soon be outlawed in France—the latest governmental effort to correct the age-old problem of male domination.
"Gender-based insults will be punishable by law. Offenders will face a deterrent fine," President Emmanuel Macron announced at a speech honoring the International Day for the Elimination of Violence Against Women on Saturday. "Let's seal a pact of equality between men and women."
In addition to outlawing verbal assaults, Macron outlined several initiatives, including educating middle schoolers about pornography, allowing survivors of rape and sexual assault to make an initial complaint online before going to a police station, extending the statute of limitation for the rape of minors to 30 years, and creating nightly "on-demand" bus routes to help women get home safely.
Macron also observed a minute of silence for the 123 women killed by their partners or ex-partners in France in 2016.
Macron's focus on verbal harassment is indicative of its pervasiveness in French society. Making it an illicit act punishable by the law serves to "shame" those who harass women on the street.
"Many women have said that the first sexist violence they meet is in the street.… And many harassers practice wolf whistling and other types of verbal stigmatization—and for a long time people reacted with indifference," he said. "This is unacceptable. Women must feel comfortable in public spaces. Women in the republic must not be afraid to use public spaces. This must be one of the priorities of the police."
Osez le Féminisme, a prominent French feminist group, praised the speech as a move in the right direction but warned that it's all for naught without adequate state funding for these proposals.
"Without funding, any communication, training, awareness or help plan for the victims will be useless," the group said in a statement, according to France 24.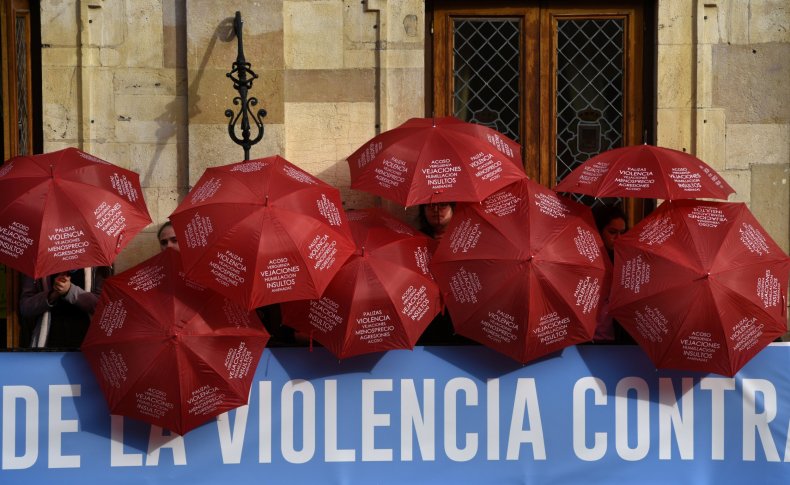 France is no stranger to sex scandals, of course: In 2011, French finance minister Dominique Strauss-Kahn resigned as head of the International Monetary Fund after he was accused of sexually assaulting a hotel maid in New York. Three years later, President François Hollande was revealed to have an affair with French actress Julie Gayet.
But the Harvey Weinstein scandal—and the subsequent #MeToo movement—"is forcing a rethink of attitudes toward sexual harassment in France, a county that cherishes its self-image as the land of seduction and romance," Reuters reported. According to French media, police reports of sexual assault increased by 30 percent in October when compared to the same time in 2016 at the height of the scandal.
The #MeToo movement has been credited with starting conversations surrounding rape and sexual assault in many other countries around the world, such as India and Colombia.