France: The Socialists' New Head, Harlem Désir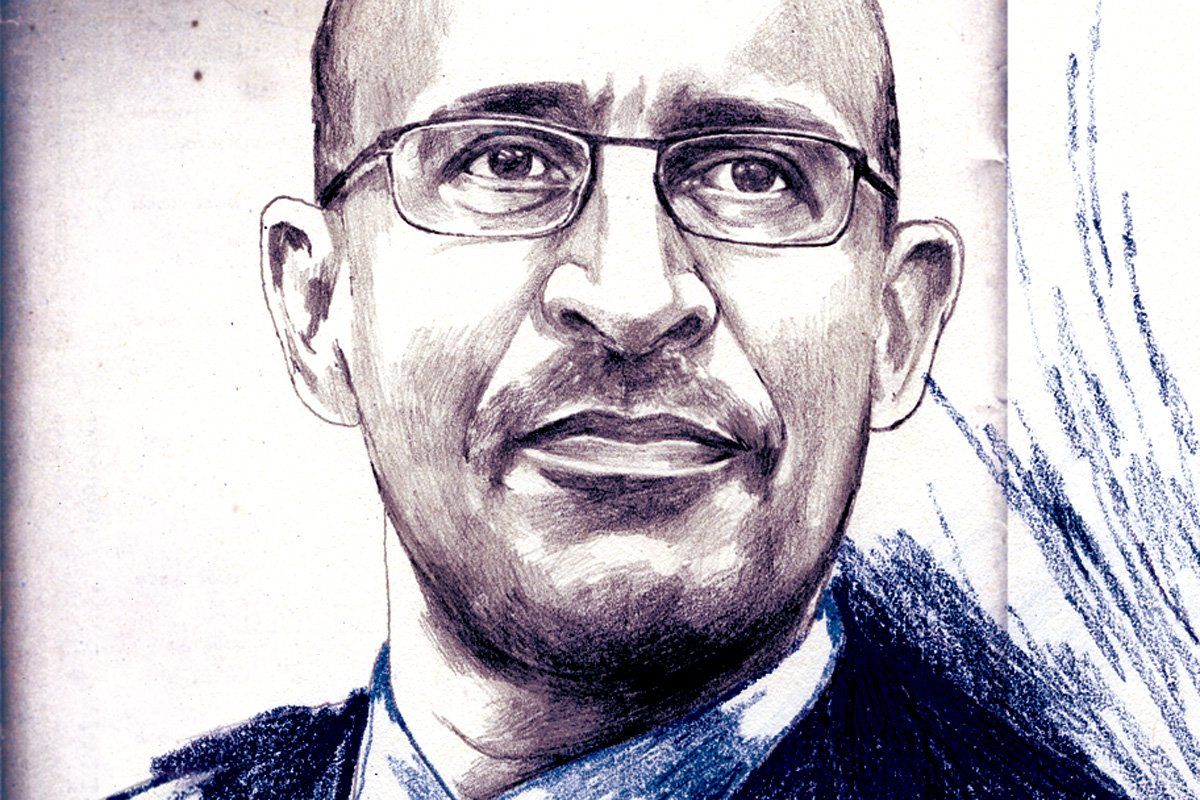 In a country that went tipsy with Obamania four years ago, Harlem Désir's election to lead France's ruling Socialist Party might seem an occasion for bubbly. Désir—whose gifts include the coolest name in French politics—is the nation's first black party leader. But his rise has elicited stunning indifference. In September, 74 percent of French poll respondents said they didn't care. Only half of card-carrying Socialists bothered to cast their ballots. And the critics have been even less kind.
In the popular daily Le Parisien he was said to have "the charisma of a fridge." Désir, 52, a bald and bespectacled consensus seeker, has been mocked as an "apparatchik" and chided for his party-loyalist platitudinizing—his "wooden tongue," in the French phrase. His election as leader on Oct. 18 irked some of the party's rank and file, who blasted it as a fait accompli—he was seen as President François Hollande's pick for the job and had already been named caretaker leader. He is widely scorned as bland, malleable, and ineffectual, the Socialists' "lowest common denominator" and no threat to ambitious party rivals. "He doesn't break the sound barrier when he talks," an unnamed minister snarked to L'Express.
It wasn't always so for Harlem Désir. His rise, like Barack Obama's, was meteoric. Only it happened three decades ago.
Désir was born in Paris in 1959. His mother, from Alsace, and father, from the French Antilles island of Martinique, named him "Harlem" in homage to African-American culture. He studied philosophy at the Sorbonne, and in 1984, he cofounded SOS Racisme, an advocacy group with mass appeal. Its slogan "Hands Off My Pal," scrawled on an open yellow hand, inspired a generation. And Désir was its voice. In 1985 the Afroed activist emceed an anti-discrimination concert for 300,000 people on Paris's Place de la Concorde. (Asked which rock star he'd like to be, media darling Désir replied, "Bruce Springsteen, but blacker.") At 27, he turned heads on a hit talk show, standing up to far-right provocateur Jean-Marie Le Pen, who had suggested that the name "Harlem" was only a gimmick, not Désir's birth name; in reply, Désir brandished his French identity card.
But after Désir left SOS Racisme in 1992, the activist's star faded into history. He donned a tie and became a party man, eventually climbing the Socialist ranks to No. 2. (The opposition recently resurrected a 1998 breach-of-trust case in which he was handed an 18-month suspended sentence for 1980s wrongdoing. To jeers that the Socialists were crowning a convict, he called it "a youthful error.") For the past 13 years he has held a European Parliament seat, honing his technocrat chops.
To silence the scoffers, Désir will have to reclaim his old mojo. It's not clear how he can come into his own while backstopping the Socialists' already unpopular new government. Still, Désir wouldn't be the first Socialist chief undersold as a feckless milquetoast. One of his predecessors spent 11 years running the party and being likened to marshmallow and custard. Now François Hollande runs the country.