France Vehicle Attack: Car Plows Into Soldiers on Anti-Terror Patrol in Paris Suburb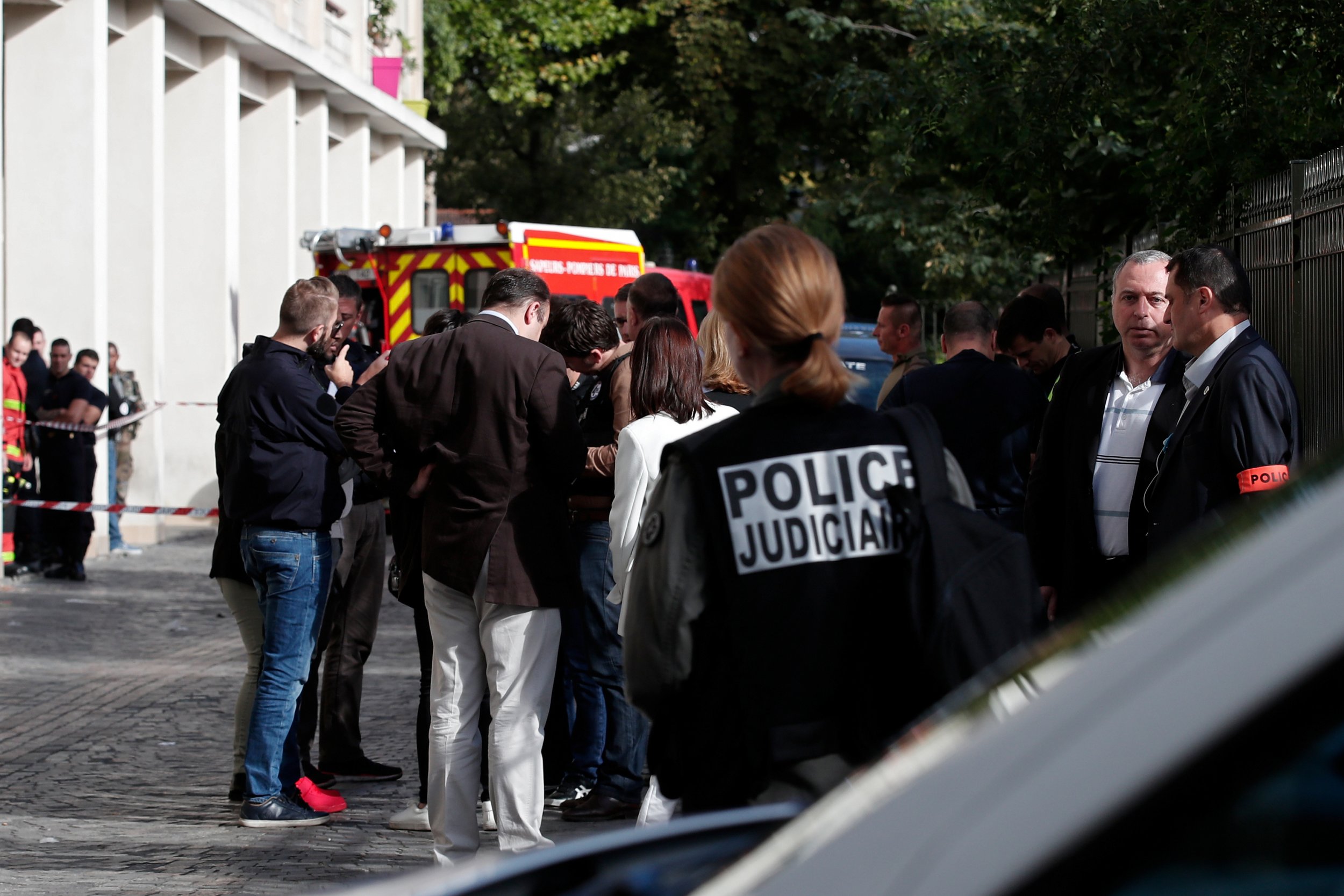 A driver wounded six French soldiers in the northwest Paris suburb of Levallois-Perret Wednesday morning in what has been called a "deliberate act" after the car targeted the troops who were on an anti-terror patrol.
France's BMFTV reported the soldiers were run down after leaving their barracks at 8:15 a.m. local time (2:15 a.m. Eastern time) in Place de Verdun. Of the six hit by the car, two were reported to be in serious condition. They have been transferred to Percy military hospital in Clamart, in Hauts-de-Seine.
Read More: France, Worst Hit By ISIS Attacks In Europe, To Close Only De-Radicalization Center
"This is undoubtedly a deliberate act," Patrick Balkany, Mayor of Levallois-Perret, told the station. He explained the vehicle was "pre-positioned" in an alley waiting for the troops to arrive. He characterized the attack as a "heinous aggression."
Police are now hunting for the driver and the car, a BMW, a Paris police spokesman told the Associated Press. He confirmed the vehicle had targeted to the soldiers but added the motive of the attack remained unclear.
The troops from the French army's 35th Regiment were participating in Operation Sentinel, anti-terror patrols put in place following the January 2015 terror attacks on the offices of Charlie Hebdo. Twelve were killed and 11 injured in the attacks claimed by the Islamic State militant group (ISIS).
France has been placed under a state of emergency since the Charlie Hebdo attacks and has been targeted in a series of Islamist inspired terror plots. In November 2015, 130 people were killed across the French capital as a Belgium-based terror cell launched attacks across the city.
In June 2016, 86 people were killed in the southern French city of Nice when a 19-tonne truck plowed into crowds celebrating Bastille Day. It was one of the most audacious attacks to use a vehicle as a weapon in Europe and inspired similar deadly assaults using cars and trucks across the continent.
The security forces in France have also become targets of Islamist inspired acts of violence. ISIS has regularly called on its followers to attack soldiers and police in France. In June, a man identifying himself as a "soldier of the Caliphate" attacked a policeman on patrol outside Notre-Dame cathedral. He was armed with a hammer and two knives.
France continues to battle one of the most serious cases of homegrown extremism in the European Union, with around 15,000 suspected radical Islamists on the watchlists of French authorities, overseen by the country's Counter-Terrorism Coordination Unit, with about 4,000 individuals considered to be at high risk of committing an attack.