France vs. Croatia: Betting Odds, Preview for World Cup Final
The final is set.
After Croatia stunned England in the second World Cup semifinal on Wednesday, we finally have the matchup that'll determine it all in 2018: France will face off against Croatia on Sunday.
The French topped Belgium 1-0 in their semifinal matchup on Tuesday to advance to the final and have a shot at winning their second World Cup final (they took the title in 1998). Croatia has never won it all but will finally get their shot on Sunday.
France earned their semifinal victory over Belgium, courtesy of a perfectly executed set piece on a corner that saw Samuel Umtiti perfectly slot home a header. It seemed that after making its way to the final, the French didn't plan to make any major shifts in the last match—no matter who their opponent was.
"We have to be pragmatic and we have to be realistic," French manager Didier Deschamps said ahead of England vs. Croatia, according to ESPN. "We are about mental strength and solidarity, working for each other."
Deschamps also suggested in his post-semifinal comments that the French side might have another gear to reach in the final.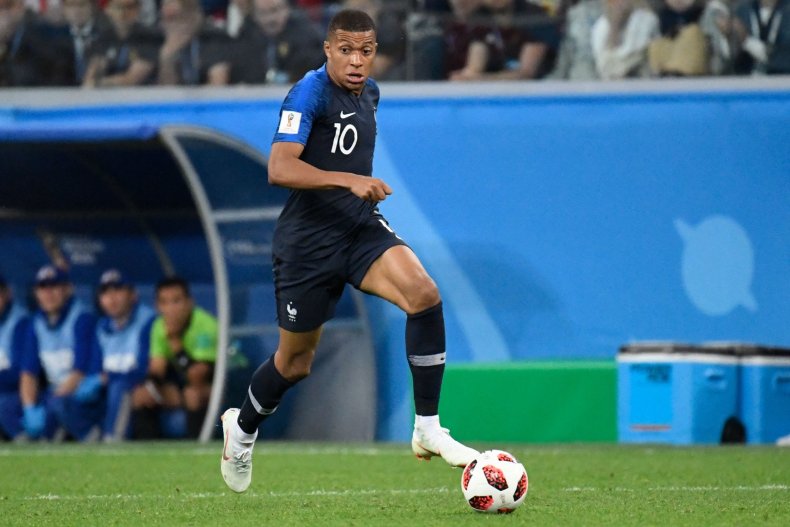 "We showed character and mentality, it was very hard for us tonight. We worked hard defensively, we needed to take advantage a bit more in the counter-attacks but congratulations to my players and my staff," he said, according to Reuters.
The French have relied on the attacking brilliance of 19-year-old forward Kylian Mbappé while Croatia have depended on Luka Modric and Mario Mandzukic to spearhead their attack. Both teams will be looking to erase history in the final. Croatia will look to get over the historical hump of never winning, while the French will look to move past recent failures like their loss to Portugal in their home country during the last match of the 2016 Euro Cup.
"Two years ago, I remember what happened two years ago," Deschamps said, via Reuters. "We will go into this final to win it as we have still not gotten over the [2016] final."
Very early on, oddsmakers had the French as the favorites in Sunday's World Cup final. SkyBet had France's odds to win the World Cup outright were set at 1/2. Croatia was 6/4. Odds Shark had France as -210 to win the final and Croatia +185.