France, Where Most Adults Have COVID Shots, Pushes Unvaccinated From Restaurants, Bars
A new law that went into effect in France on Monday prohibits unvaccinated people from entering bars, restaurants, tourist sites or sports venues unless they have recently recovered from COVID-19.
The law was approved by France's parliament and Constitutional Council last week.
France currently has Europe's highest-ever daily infection numbers, according to the Associated Press. The country reported more than 425,000 infections on Thursday, according to France 24.
Hospitals are continuing to fill up with virus patients, although the number of people in intensive care units has dropped recently.
Since last summer, France has allowed people to enter the public spaces and venues by having a "health pass," which could be acquired by receiving a negative COVID-19 test or having both vaccinations, according to AP. However, the new law says the only way to receive the health pass now is to be fully vaccinated or to have recently recovered from the virus.
According to the Hindustan Times, the negative COVID-19 tests are no longer suitable to work as a health pass unless it is for access to health services.
Tens of thousands of people protested Saturday against France's new law. According to the Hindustan Times, many claimed the requirement and "forcing" the vaccine took away their freedom to choose.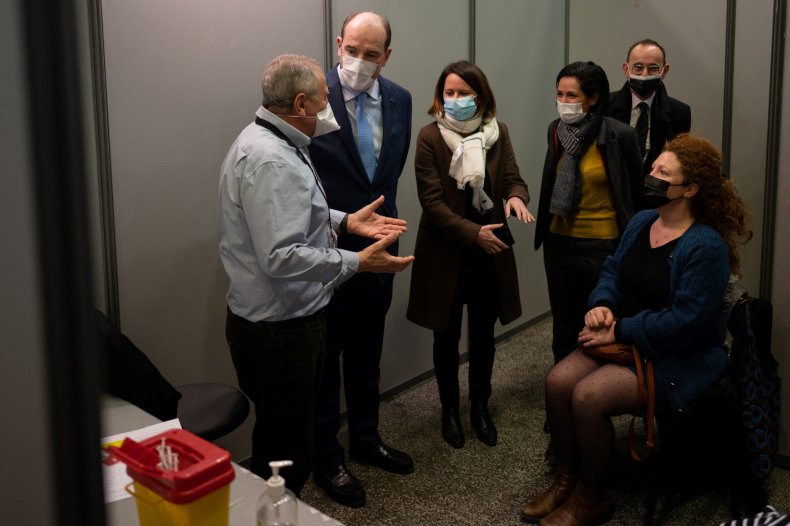 Mask-wearing outside and working from home will end on February 2, Prime Minister Jean Castex said, according to EuroNews.
France approved the vaccines for ages 12 and 17 on January 24. Those 16 and older will be required to show proof of vaccination and French President Emmanuel Macron suggested those in public venues check IDs along with the health pass and proof of vaccination to "curb the use of fakes," according to France 24.
About 94 percent of France's adults have received at least one dose of the vaccine, with 78 percent fully vaccinated and 49 percent having received their booster shot.
Nightclubs, which have been closed since December, are able to reopen on February 16, according to EuroNews.