Nun Swept to Her Death in France Flash Floods That Have Killed at Least 13
The worst flooding in over a century in a region of southwest France has killed at least 13 people and the death toll expected to rise.
Several months' worth of rain fell in one night in the region of Aude. It is believed to be the worst flooding in the area since 1891, weather monitoring service Vigicrue reported.
Among the victims is an elderly nun who was swept to her death as rising waters smashed through a nunnery in the village of Villardonnel to the north of Carcassonne, French broadcaster BFMTV reported.
The flash floods overturned cars, damaged roads and collapsed homes. Many people were left stranded on rooftops and will have to be evacuated by air with water rising to the first floor windows of some homes.
The village of Villegailhenc was especially hard hit and was where at least four people died overnight. France's interior ministry spokesman, Frederic de Lanouvelle, said one other person is missing and five others are seriously hurt with most of the victims from the town of Trebes.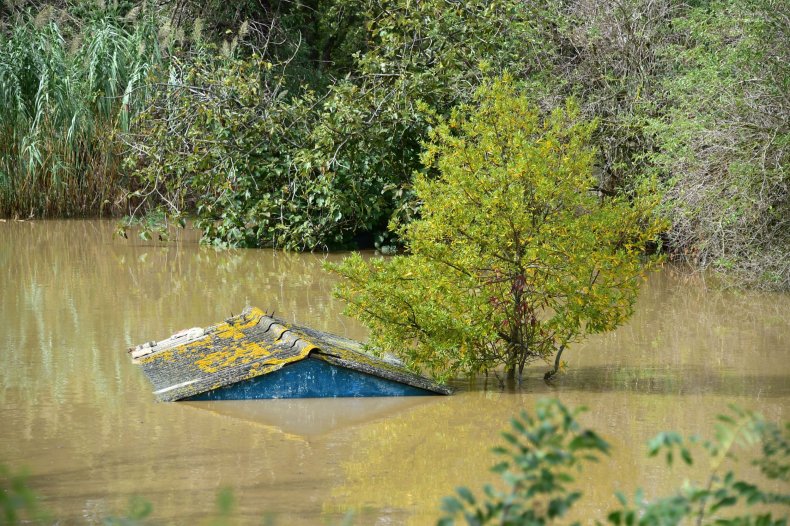 Schools in the Aude area are closed and people have been told to stay at home while around 1,000 people were evacuated from Pezens. Water levels are expected to rise again on Monday, with rain forecast until late in the morning, the BBC reported.
"There's water everywhere in the house. Everything is flooded," Helene Segura told AFP by telephone from Villegailhenc. "When I look out the window, I can only see water and mud everywhere. It's sad when you're 70 years old like me and you need to redo your house, change the furniture and all the upholstery," she said.
French Prime Minister Edouard Philippe tweeted: "350 firefighters are in place. 350 more firefighters are on their way. 7 helicopters have been mobilized. I am keeping myself informed of the situation hour by hour."
Elizabeth Dale who is in Carcassonne told The Local: "It's been raining again and police are stationed on bridges and only allowing emergency vehicles to cross.
"It does look like the water levels are dropping but who knows what will happen in the next few hours. There are many people like ourselves who are stuck on the wrong side of the river."
The BBC reported that the flooding has been exacerbated by the number of homes built on flood plains.
Authorities have issued a red-alert while an amber warning for flooding has also been issued for the nearby regions of Aveyron, Haute-Garonne, Hérault, Pyrénées-Orientales and Tarn.