Frances Bean Cobain Shares Acoustic Clip, and Fans Think It's About Kurt Cobain's Death
Frances Bean Cobain shared an original acoustic snippet on her Instagram account Tuesday night, and fans think it's about her late father, Nirvana frontman Kurt Cobain. Cobain prefaced the post by admitting the song was sad but true, and went on to share lyrics evocative of grief and loss.
In the track, Cobain references her own face, which looks like the deceased. It appears that line is what solidified the connection for supportive and proud fans in the comments. The full lyrics were written as: "I know you weren't meant to stay in this place / Sometimes I find it hard to look at My own face / Maybe one day I will talk to you / If I'm lucky it won't be too soon."
Kurt Cobain died in 1994 of an apparent suicide. His death has long been a source of controversy, with some claiming he was murdered. Cobain was born just two years before her father died, in August 1992. She's been open in the past about having little connection to her father, since she was so young when he died. Instead of calling him "dad," she refers to him as "Kurt."
Recently, Cobain spoke candidly about the enormous wealth she's inherited from her father's estate. "My relationship to money is different because I didn't earn it," Cobain told RuPaul on his podcast RuPaul: What's the Tee? in February. "It's almost like this big, giant loan that I'll never get rid of. I have an almost foreign relationship to it, or guilt, because it feels like money from somebody that I've never met, let alone haven't earned myself."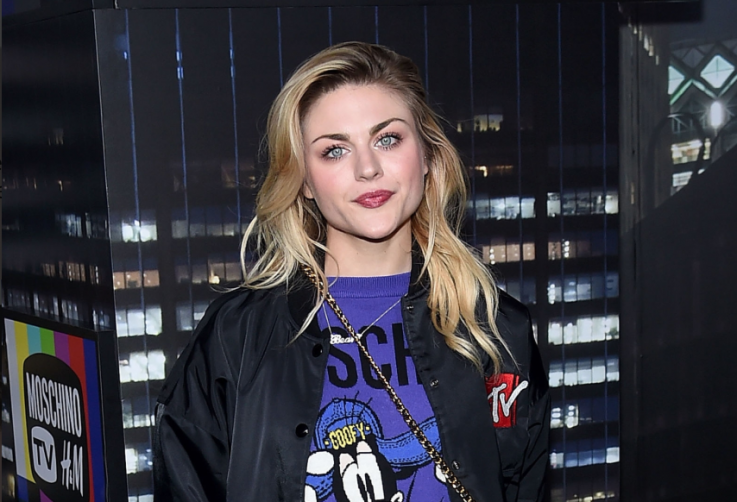 Cobain's song continued to question what happens after death. "They say I'm soft and resemble an Angel / What happens to angels / When they die?" She also revealed she'll be officially releasing her own music "soonish."
Fans applauded Cobain's talent and lyricism. The video of Cobain singing already has nearly 130,000 likes, and many of the comments say that Cobain's father would be proud. "Your father is looking down and is amazed by everything you're accomplishing Frances," wrote Instagram user shockinggblue. The comment was favorited by 707 others.
Others noted she shouldn't feel like she's writing under the shadow of her famous father. "Regardless of your history or where you came from, you are uniquely you and your voice is beautiful and a hint at what this generation needs," wrote Instagram user alyssajune87. "Soul, rawness and love. Keep it up and thank you for sharing."
Frances Bean Cobain Shares Acoustic Clip, and Fans Think It's About Kurt Cobain's Death | Culture