France's Front National Accepts €9m Loan From Russian Bank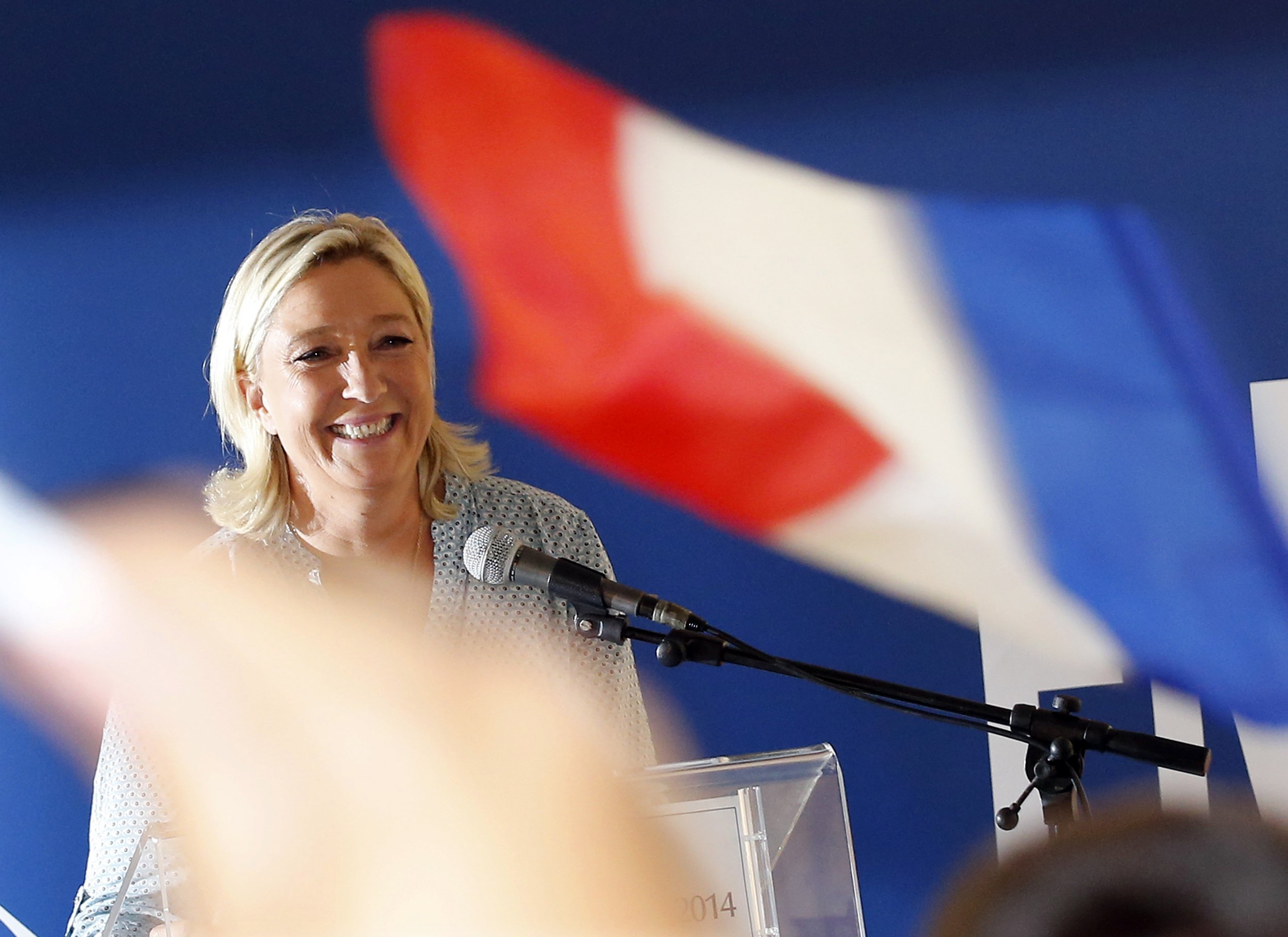 France's nationalist Front National took out a €9 million loan from a Moscow-based First Czech Russian Bank, the party's treasurer told French radio on Monday.
Front National, which has surged in the polls, with leader Marine Le Pen now a serious contender for president, explained they took out the loan from a bank owned by Kremlin ally Roman Popov, because the party were denied a loan from European lenders.
"What is scandalous is that French banks aren't lending," Le Pen told French daily newspaper Le Monde.
"We asked everyone for a loan, lenders from Spain, Italy, the US, Asia and Russia," Le Pen added.
Some are more sceptical about the nature of the transaction from the Moscow bank to Front National.
The party has been vocal in advocating pro-Russian policies in France, with Le Pen famously proposing the abolition of the EU creation of a 'pan-European' union to include Russia, but not Turkey, during her presidential candidate speech in Paris in 2011. She has also criticised the suspension of a deal to deliver French-built warships to Russia over the Ukraine crisis.
"The explanation for the loan is a bit ridiculous," Peter Kreko director of Budapest's Political Capital Institute told Newsweek.
"This would be a high risk loan for a bank to lend to a political party. When it is such a huge amount of money I can't imagine the transaction was purely economic and had no political dimension," Kreko added.
Kreko explained that it is not coincidental that pro-Russian parties like Front National are receiving support from Moscow, rather that they are part of a Kremlin-backed initiative to impact European policy by supporting pro-Russian parties in the European parliament.
Parties like Hungary's Jobbik, Italy's Northern League and Bulgaria's Ataka all have close ties with Moscow and some, as in Jobbik's case, have ongoing investigation over ties with Russian government funding.
"If you add together the pro-Russian radical left and right parties in Europe they make up about 20% of the European Parliament," says Kreko.
"Add mainstream supporters such as Hungary's Fidesz or the Czech Republic's Social Democratic Party and the pro-Russian bloc in Europe is even bigger," Kreko added.
The European Alliance for Freedom, the joint EU parliament alliance between, former Ukip and Belgian and Austrian anti-immigration MEPs told Newsweek Europe that, before leaving the alliance in September, Front National were the only party in the group to not be funded by their respective state.
The alliance would not speculate on how Front National was or is currently funded. Le Pen has denied there is anything illegal about the loan her party took out.