France's Front National Launch 'Patriotic' Environmental Movement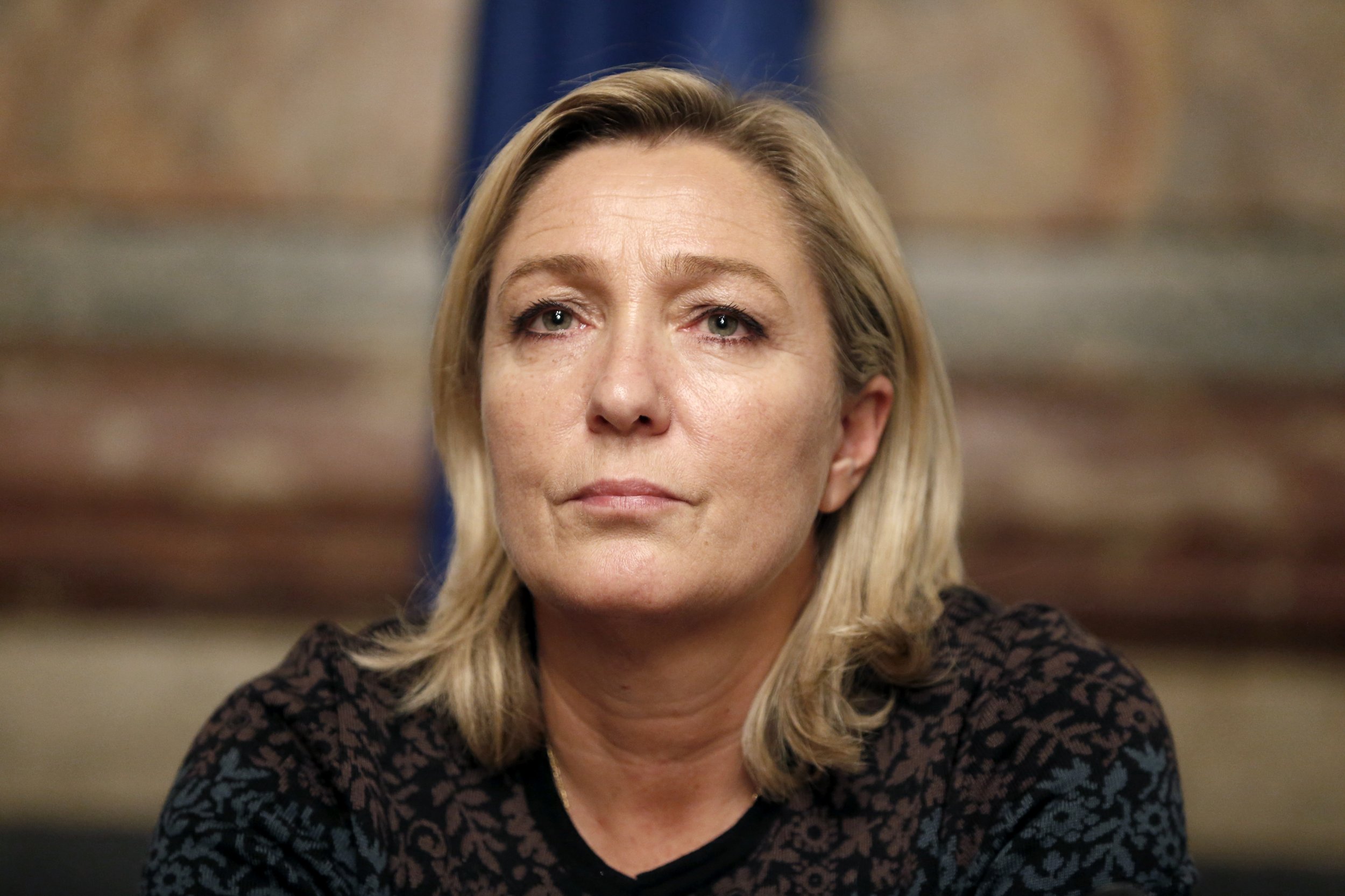 France's far-right National Front party launched a 'patriotic' environmental movement on Wednesday. Labelled 'New Ecology', the group will be led by Marine Le Pen, the president of the Front National, and will support France's nuclear industry, oppose international climate talks, and reportedly provide a "realistic and patriotic" response to the country's environmental issues.
"The New Ecology movement is based on national interest and patriotism," Mireille d'Ornano, a Front National MEP and environment committee member told the Guardian. "We have to be closer to our people and not against our country's interests."
This new environment-focused platform rather contrasts with the Front National's previous ideology. Jean-Marie Le Pen, who founded and led the party until 2011, was a climate change sceptic and once compared environmentalists to communists.
At the Front National congress in Lyon, New Ecology's leader Philippe Murer said that environmental, health and geopolitical issues have come into focus for the party, saying: "Respect for the environment and ecology are very important to the NF".
Newsweek subscription offers >
However, some of the party's new policies seem conflicting. While its MEPs want to limit the extraction of shale gas, the party was against a proposed shale moratorium in the last parliament. They are also opposed to international negotiations aimed at reducing greenhouse gas emissions.
The party have also gone some way to dismiss the findings of the UN's Inter-governmental Panel on Climate Change (IPCC), which last year found evidence that the human impact on global warming is "unequivocal". D'Ornano said that the talks were a "communist project," and that: "We don't want a global agreement or global rule for the environment."
D'Ornano said that the idea of human activity causing global warming was a "very technical question", and that: "We have to find a balanced position and we don't have to be politically correct or ideologically biased about it."
"There are pros and cons to the scientific evidence," she continued. "We have to find out what really comes from human activity, or doesn't."
Newsweek subscription offers >
Yannick Jadot, a French Green MEP has denounced New Ecology, accusing them of being inconsistent. "They never talk about biodiversity because that means respecting diversity," he told the Guardian."They oppose animal cruelty, but they also defend hunters and big agricultural industries. They pretend to defend fish but vote in favour of deep sea fisheries. Again today [Wednesday] they voted in favour of allowing Canadian tar sands in EU fuel."
Eco-nationalist movements similar to New Ecology have begun to spread through Europe recently, as some far right-wing politicians seek to create a link between immigration and a negative impact on the environment.
In Switzerland, the campaign group Ecopop proposed to cap immigration levels to 0.2% of the resident population, using increasing levels of urbanisation as an excuse.
"Every second, 1.2 sq metres of land is concreted over" Andreas Thommen, the groups' general secretary said, highlighting that Swiss land was scarced because "Two thirds of it is uninhabitable due to all our mountains and lakes".
Similarly, Hungary's neo-Nazi Jobbik party has protested against foreign plants being imported from abroad, arguing that it destroys the countries own plants and animals.
France's Front National Launch 'Patriotic' Environmental Movement | World