France's Le Pen Cancels Meeting With Lebanese Mufti In Headscarf Row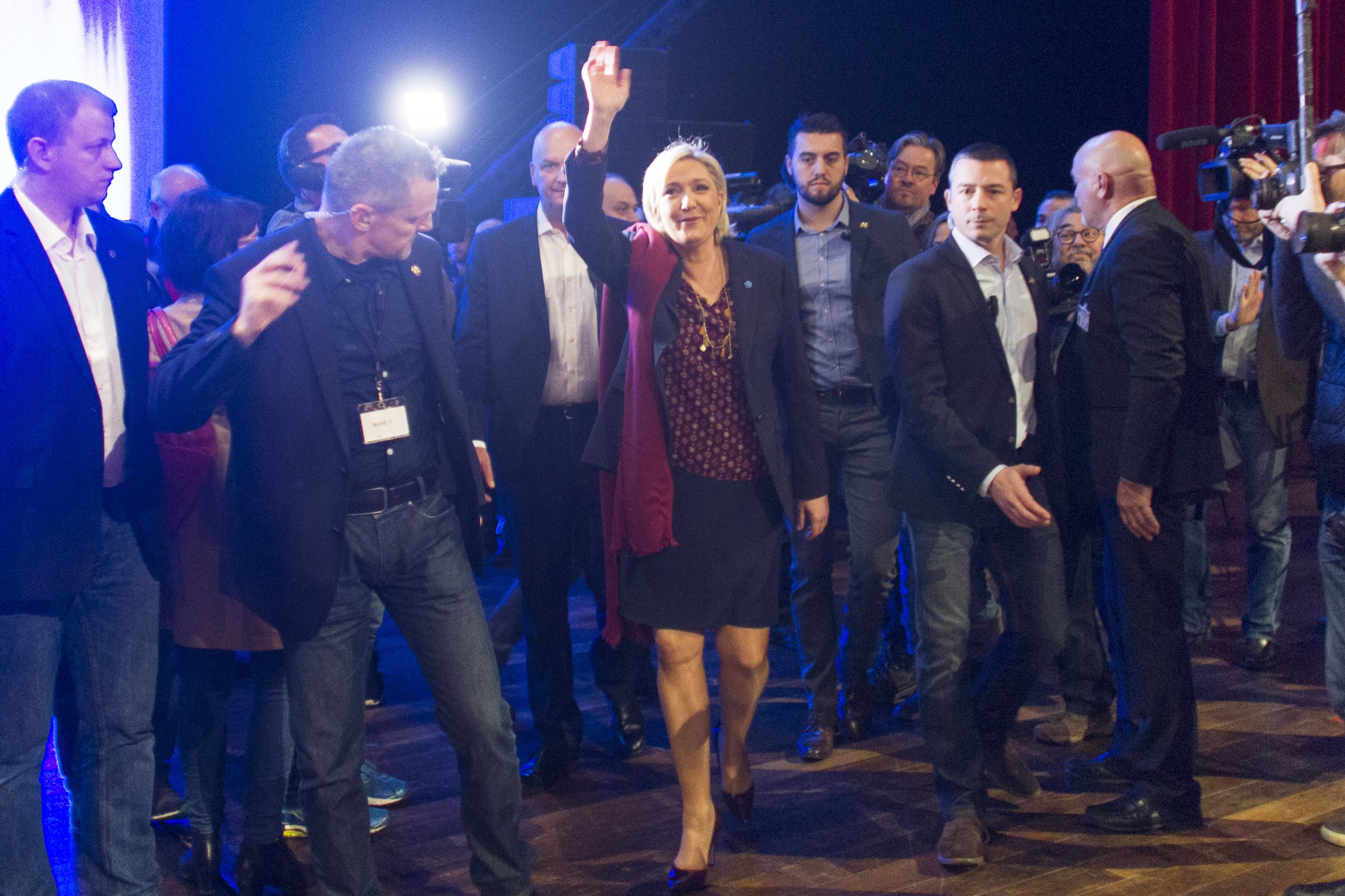 French nationalist presidential candidate Marine Le Pen walked away from a planned meeting with Lebanon's religious authority Tuesday, after being asked to cover her head in accordance with Islamic custom.
Le Pen and her far-right National Front party are among the most radical voices against the visibility of Islamic religious symbols in France — a country which already has legislation in place banning the full face veil.
Strong anti-immigrant and anti-EU rhetoric has won Le Pen increasing support over recent years following a spate of ISIS-inspired terror attacks, and should ensure her place in the runoff for this spring's presidential election.
The trip to Lebanon, planned to boost Le Pen's foreign policy credentials, included a visit to the grand mufti of Lebanon.
However, the meeting at Edict House in the capital Beirut ended abruptly when Le Pen rejected the offer of a headscarf and terminated the appointment in protest.
After a brief exchange at the door, Le Pen rejoined a crowd of journalists outside and continued to argue publicly with a befuddled mufti aide, who had already prepared a white headscarf for her.
"I met the grand mufti of Al-Azhar," she declared, referring to the high Egyptian cleric whom she met during a visit to the country in 2015. "The highest Sunni authority didn't have this requirement, but it doesn't matter."
National Front members were quick to celebrate he stance in favor of the popular French state ideal of secularism — laicite. Her party's vice president, Florence Philippot hailed it as a "beautiful message of emancipation sent to the women of France and the world."
The grand mufti's office responded with a statement expressing surprise and disappointment, arguing that Le Pen's team were informed of the headscarf requirement in advance — described as a "well known rule" of their establishment by French newspaper Le Figaro.
"I personally greeted her at the door of the Edict House and wanted to hand her a white headscarf that was in my hand, she refused to take it," Khaldoun Awas, the mufti's press secretary told CNN.
"The Edict House regrets such inappropriate behavior at such meetings."