France's Emmanuel Macron Survives No-Confidence Motions Following Bodyguard Scandal
Lawmakers in France's Parliament voted Tuesday on two no-confidence motions following footage that showed President Emmanuel Macron's former chief bodyguard hitting a male protester and wrestling a woman to the ground.
The two motions were introduced by opponents of Macron from conservative and left-wing parties. The motions each needed 289 votes to pass. The conservative challenge fell well below that mark, with only 143 votes in favor, and the second challenge garnered 74 votes in favor, Politico reported.
"To all those that wish to repair this country with us and live up to the formidable promise that constitutes the election of the president of the republic in 2017: We won't slow down, we won't give up anything, we will go to the end of our project," Prime Minister Edouard Philippe told the politicians gathered on Tuesday. The prime minister is obligated under the French Constitution to stand before the Parliament.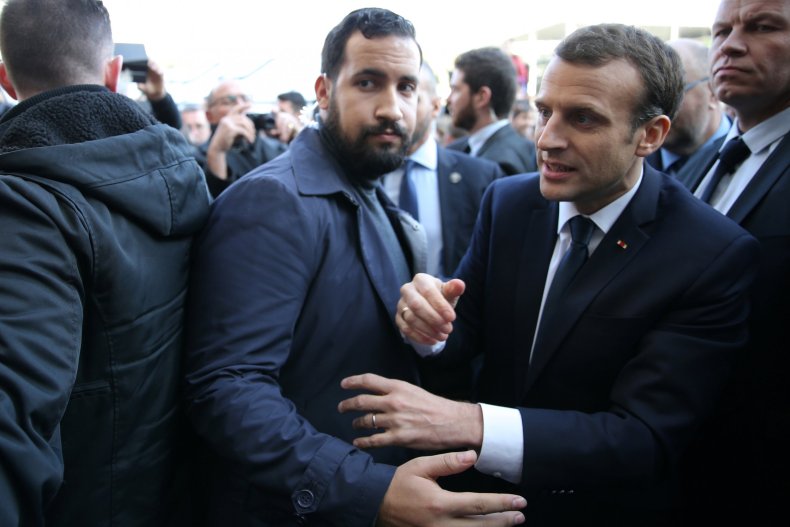 Macron's former bodyguard Alexandre Benalla was seen during the May Day protests in Paris wearing a riot officer's helmet and a police armband. He now faces charges of assault and impersonating a police officer.
When the incident occurred three months ago, Benalla was suspended for two weeks. He was fired in July when politicians and the public expressed their outrage.
"This scandal reveals above all the abuses of a hyper-presidential regime," Andre Chassaigne, a Communist lawmaker, told members of Parliament prior to the voting. "This is not just a summer affair, it shows the ultra-concentration of powers by an elected monarch which undermines the very principle of separation of powers."
Christian Jacob, the leader of the Republicans in the National Assembly, also addressed lawmakers before voting took place.
"This is a question of transparency, honor, integrity," Jacob said. "That is why, in the name of the Republicans, I am asking you to sanction this government."
Because Macron's Republic on the Move party controls the majority of the lower house National Assembly, the two motions had a very small chance of being successful.
France's upper house of Parliament, the Senate, has already set up an inquiry into the matter, and Macron's bodyguard may be questioned.
The incident has not only brought down Macron's popularity in France, which stands at 36 percent, but it has also stopped a planned constitutional reform, Reuters reported.