France's Unpopular Hollande Vows No New Taxes From Next Year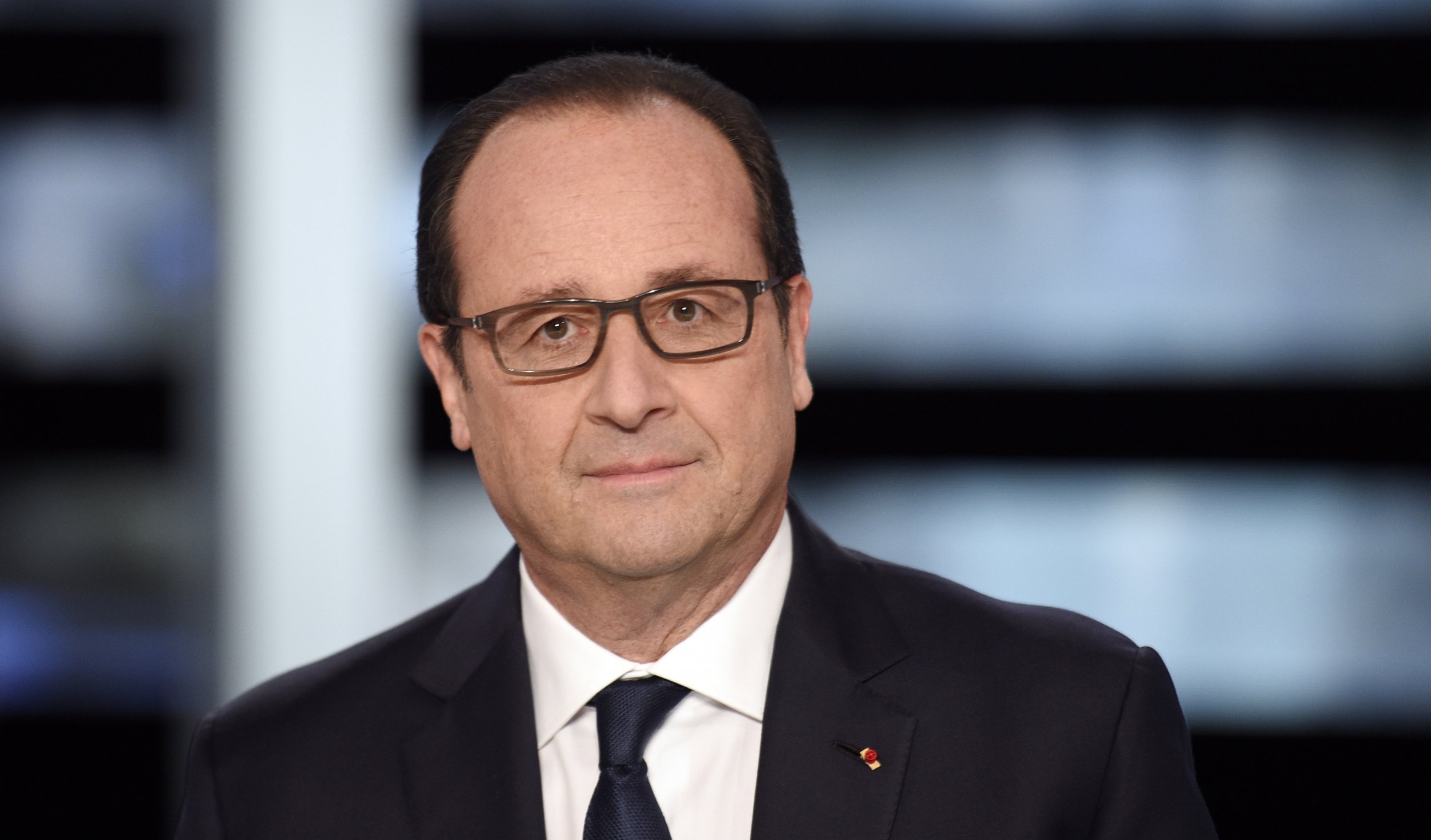 French President Francois Hollande said on Thursday he would impose no new taxes on anyone in France starting next year as he sought to shake off record-low approval ratings and bolster confidence halfway through a deeply unpopular presidency.
In a live TV appearance lasting one and a half hours, the Socialist president also vowed not to seek re-election in 2017 if he failed to bring down unemployment, currently above 10 percent, by the end of his five-year term.
The exercise marked the first time that Hollande, whose approval score hit a record low in a poll the same day, had faced questions from ordinary French people frustrated by joblessness, public spending cuts and business troubles.
"If I don't succeed (in bringing down unemployment) by the end of my term, do you think I will present myself to the French in 2017?" Hollande said. "The French would be unforgiving and they would be right."
Hollande admitted to having misread the dire state of the economy when he came to power in 2012, notably by assuming growth would return and unemployment would start to come down by end-2013. Instead, joblessness has continued to rise and growth has been anemic.
Yet he stuck by his program of reforms focused on improving corporate margins, even when challenged by a 46-year-old female chief executive who said she would save 3 million euros ($3.71 million) per year by moving her 300 employees to Britain or Germany.
On the same day, Hollande received a 12 percent approval rating in the monthly survey by pollster YouGov, down 15 percentage points from the prior month, the worst score for a French president in modern-day polling.
NO NEW TAXES
Hollande's popularity has slumped as his government, facing chronic unemployment, has tried to reform the economy while seeking to rein in a budget deficit through a combination of tax rises and curbs on public spending.
The approach has yet to yield clear results as unemployment remains above 10 percent, the economy is barely growing and frustration is widespread over high taxes and reforms seen as more favorable to employers than consumers.
In addition to his tax pledge, Hollande announced the creation of 15,000 subsidized jobs for youths and increased aid for unemployed people over 50.
"Starting next year, there will be no additional taxes on anybody whatsoever (in 2015)," Hollande said, using a formula that recalled former U.S. President George Bush's appeal while running for office in 1988, "Read my lips: no new taxes."
Bush raised taxes after his election and his political opponents repeatedly brought up the phrase to criticize him.
Hollande's government plans to impose a special tax on secondary homes in densely populated areas next year, business daily Les Echos reported this week.
Hollande, appealing to France's pride and belief in the country's potential, also announced that he was in favor of France applying to host the 2024 Olympic Games, and that the country was a candidate to host the 2025 World Expo.
The president's low popularity has stoked a backlash from rebel lawmakers on the left of the Socialist Party seeking to block his supply-side economic reforms, while the far-right National Front has made inroads with angry French voters.
A Harris Interactive poll published on Monday found that 92 percent of respondents said they were not satisfied with Hollande's track record, with 96 percent saying he had not held to campaign promises he made before coming to power in 2012.