France's Valéry Giscard d'Estaing Holds Auction at Auvergne Estate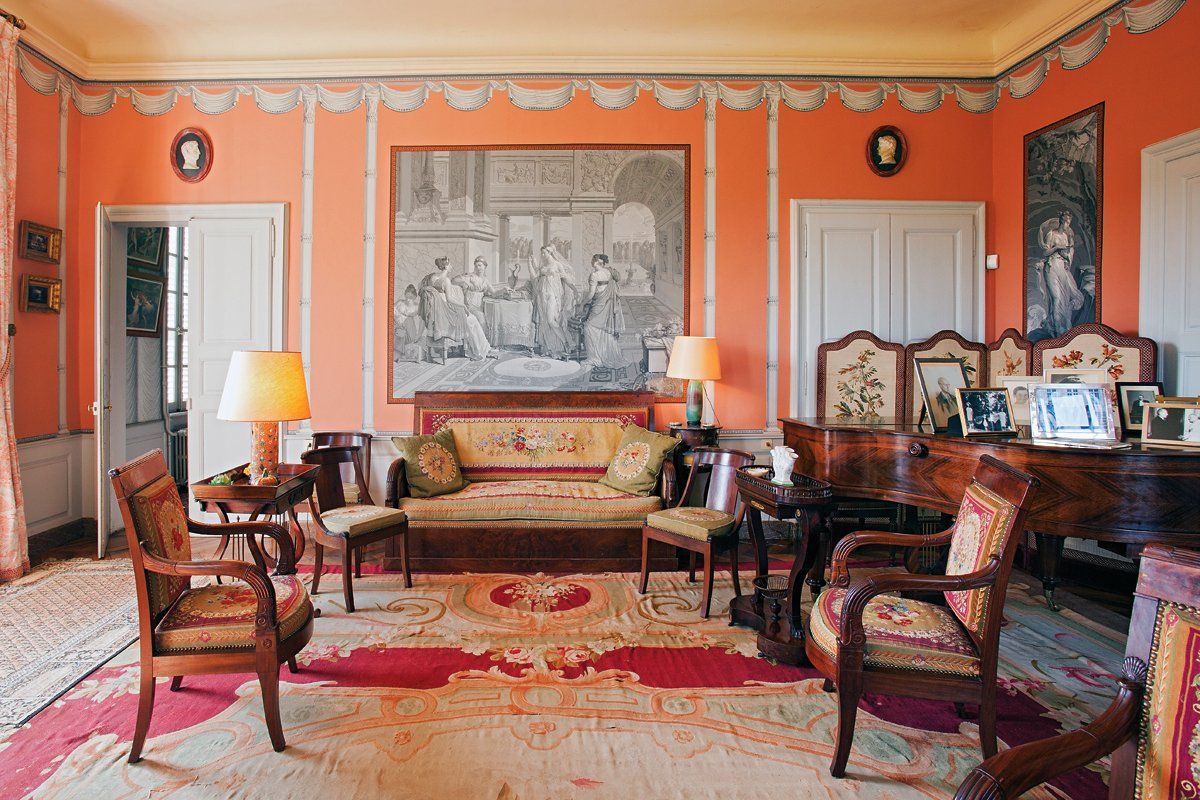 It's a prestigious curiosity in France's fall auction calendar, listed between the sale of a grand piano from an Eiffel Tower restaurant and another of a complete Siberian mammoth skeleton—an auction respectively just as French and, um, stately. A rare chance to live history vicariously while doing an elder statesman a favor. Former French president Valéry Giscard d'Estaing is selling his castle in the Auvergne. And everything in it. And you're invited.
This week, collectors and snoops will meander down to Giscard's 15th-century château de Varvasse in the village of Chanonat, population 1,600. Some will be seeking le coup de coeur, that heartrending must-have, exposed in situ; others, just peeking. The 12-bedroom, 8,100-square-foot castle, classically appointed with an 18th-century bias, stands creamy in the sun with its white shutters and dramatic turrets. Giscard's father bought the place in 1933 and the former president, who led France through the frozen depths of the Cold War from 1974 to 1981, used it as a country home. Eminent guests included Henry Kissinger and West German chancellor Helmut Schmidt. Set on nearly 10 hectares of parkland with its own chapel and a French garden, Varvasse has been on the market since 2008 and is priced to sell at €1.6 million. The auction's 400 lots are expected to bring in an additional €400,000.
"This never happens," says auctioneer Claude Aguttes. Forty years in the business, he just doesn't recall a vast public auction for a French president. On Saturday, Aguttes will call the sale in a big tent with a few hundred chairs on the castle grounds. The local events committee will set up a snack bar in a field across the road. "It's really a day in the countryside," he says. On-site auctions usually draw a diverse crowd—Aguttes has done another for Kenzo Takada, the Paris-based Japanese designer—and the auctioneer expects locals en masse. "At Varvasse every car slows down to, you could say, pay homage. Like a salute. The only person who passes at normal speed is the postman."
Pièces de résistance include a neoclassical marble sculpture, Sleeping Ariadne, her arms about her head in reverie, by Pierre Julien, who took commissions from Louis XVI for Marie Antoinette. The piece, estimated at €30,000–€40,000, is signed and dated 1785. In the grand salon, a nine-part Empire suite of grisaille wallpaper prints by Dufour depict the Tale of Cupid and Psyche (€8,000–€12,000). A gilded bronze Empire timepiece, held aloft by two vestal virgins, by Lepaute (€12,000–€15,000) is a whimsical touch on a mantelpiece. And an 1848 mahogany set of English-made terrestrial and celestial globes, purchased in 1936, sits in the library (€12,000–€18,000).
But beyond a handful of big-ticket items, there are treasures for smaller budgets. "It's considered an event because of who the seller is," Aguttes explains. "For the objects, it's a classic sale, very traditional." Dinner china, silver, secretaries, and side tables. Myriad vases, engravings, and rugs can even be claimed for less than €100. But there is something to be said for chalking your cue at a statesman's 19th-century French billiard table (€1,000–€1,500), wondering whom he challenged to a game.
On Sunday Aguttes will off-load all that wasn't in the catalogue, a glorified yard sale. "We'll sell the lawn mower. If there's a tractor, we'll sell everything, the washing machines—the whole bazaar left over after our sale," the auctioneer says. "But we do less publicity for that."
Auction proceeds will go to the 86-year-old Giscard's new foundation for his own legacy. In 2005 he bought the rundown 11th-century fortified castle that towers over the village of Estaing. An exhibit set up inside already takes visitors through that castle's history, confiscated from the Estaing family by the state in 1794 after the French Revolution, and Giscard's life until 7:59 p.m., as polls closed on the May 1974 night he won the presidency. The new foundation will expand to his Elysée term and his early 2000s chairmanship of the Convention on the Future of Europe, which produced the controversial original draft of the European Constitution. The museum will be accessible enough for schoolchildren. A European document archive will target researchers.
With his bourgeois manner, as president Giscard was chided for his attempts at folksiness. Conversely, he was derided as a faux nobleman, his family only earning the right to attach "d'Estaing" to its name by decree in the 1920s. More recently, Brits mocked the Académie Française member's 2009 novel, La Princesse et le Président, for appearing to entertain a fantasy romance with Princess Diana. But Giscard's new venture isn't quite the vanity project his critics might claim.
Only 48 when he was elected to a single term, the youngest leader of the Fifth Republic was also its youngest ex-president, at 55. (Legend has it Giscard was at Varvasse the night he lost to François Mitterrand in 1981, reading a mystery novel.) Now France's oldest living ex-leader, he is, in fact, late to the legacy party.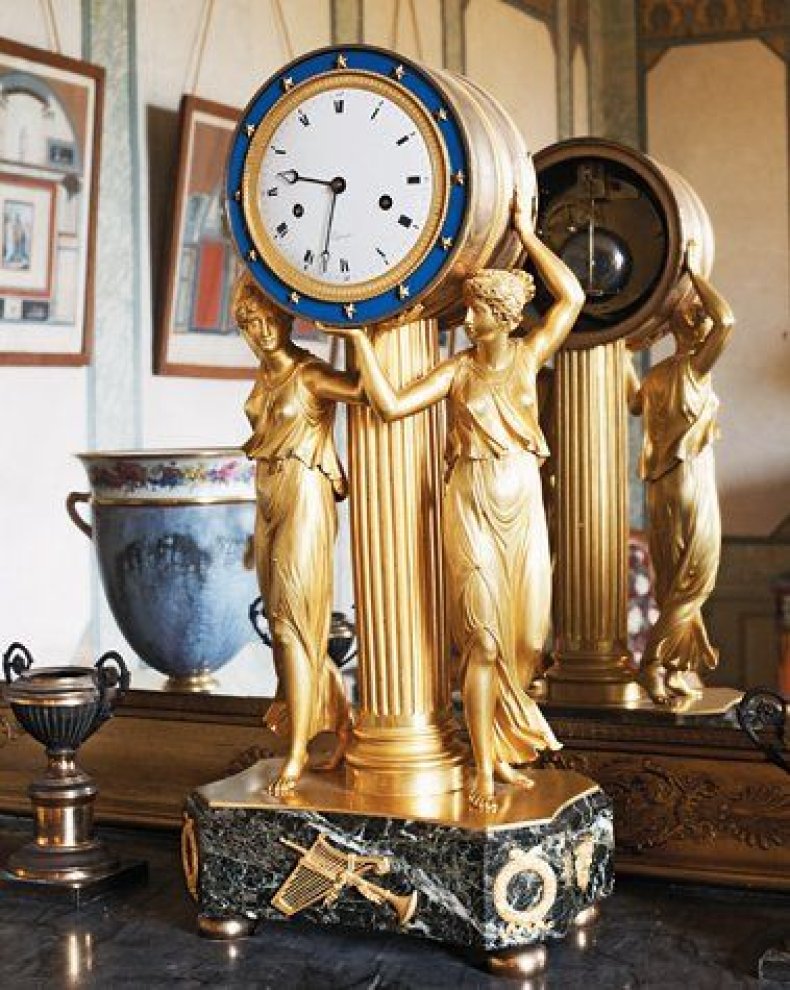 Save the recently departed Nicolas Sarkozy, every former leader since Charles de Gaulle has at least one museum to his glory. War hero de Gaulle has an exceptional six spots tied to his own foundation. Georges Pompidou, quite apart from the modern art mecca named for him in Paris, has one in his village, Montboudif (pop. 200). Mitterrand has at least three. And Jacques Chirac's multimillion-euro repository for presidential gifts opened halfway through his 12-year presidency, near his 16th-century château de Bity in Sarran (pop. 300). Giscard has already bequeathed his gifts to museums elsewhere, so his own will rely on letters, documents, and photos to tell his story.
And there just might be an Aubusson rug—or the president's lawn mower—in it for you.