Francisco Goldman Reflects On Mexico City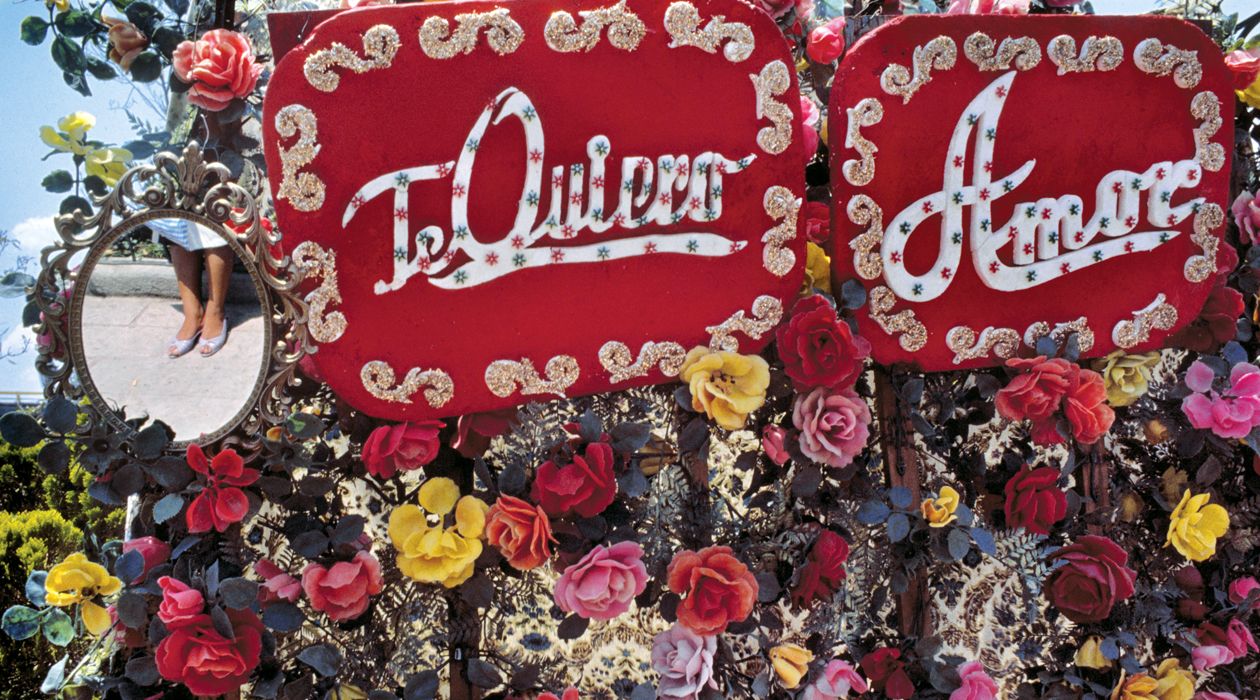 My wife, Aura, loved flying into Mexico City at night, the vast, dense, teeming spread of lights filling the Valley of Mexico. It's like looking down into the universe from above, she said. Then you arrive, and, penetrating the airport corridors, there's that smell—nothing anywhere else smells like this air—of sewage, diesel fumes, and other ingredients. Those first inhalations are always strangely exhilarating to those who love this city, el Defectuoso.
For the past 15 years I've split my time between Distrito Federal—el DF, as it's known—and Brooklyn. I was here only once before the 1985 earthquake. The population's heroic response and the decade of determined recovery that followed defined the city's contemporary character: resilient, scrappy, ruthless, innovative, tolerant—hungry for life, one should even say—at a time when Mexico's darker forces, dominant in so much of the rest of the country now, embrace death. (And while many also remain hungry for food.) In 1995, after a breakup in New York, I moved into a rooftop apartment in the Colonia Condesa. Two separate tiny rooms: stepping from one to the other when it was raining, I got wet.
At an altitude of 7,350 feet, el DF is close to the sky: the bluest days witness kaleidoscopic clouds, the phosphorescent night sky sponging up light. I'd sit on my roof with tequila and boom box, watching the spectacular pollution-abetted sunsets, getting ready to head out into the night. Life was starting over for me.
I lived in several different Condesa apartments, though during my four years with Aura, we had an apartment in a converted warehouse in nearby Tacubaya. I've been held up, kidnapped in a taxi, and, once, in another apartment, in the most violent 60 seconds of my life, I successfully fought off two adolescent intruders, one armed with a knife. But that's only three crime-jolted days out of thousands. If I'd been more cautious, I could have avoided all of them.
This is also where I've written all my books. (Except my first, that is.) The most peaceful place to write that I've found: the luscious afternoon summer rains; a mysterious energy seems to silently thrum up from the ground, from volcanic earth and buried Aztec canals, so that in the late afternoons, I don't even need coffee. Juan Villoro says that all Mexicans carry a seismograph inside, and maybe it is partly that which keeps my senses alert.
Now it's the dry season, the jacarandas in bloom, the parks a purple-green haze. This night, across the street from a park, I'm at a sidewalk table in a mescal bar with two good friends, both Mexicans. (We call ourselves tres generaciones, like the tequila, because we're each separated by 10 years, me the oldest.) Young people from Europe, the U.S., Argentina, and Mexico pass on the sidewalk. Our cluster of adjoining colonias has become an international magnet. French girls at a nearby table get up to leave, and one leans over my friend, plants an intense kiss on his mouth, and darts off down the sidewalk. Later, street kids who've been begging coins head into the park. My friend remarks that the thugs who control the boys will violate them there. Never an easy city.
One night I take a taxi. At every dog we pass in the street, the driver slows and barks out the window. I used to consider myself a connoisseur of Mexico City's famous surrealism, taking long walks and not turning back until I'd witnessed it again. I was an outsider, a riveted spectator. Then, married, the city was a playground of our happiness. Now I'm a widower. This is where my young wife died, and the city is inside me now, shadows and memories. There is the sky that she loved and into which her last breath dissolved, and this is the rain she should be walking home through right now. During those first weeks after Aura's death, when I was drowning myself in tequila, I never lacked for a friend—it was only a year later that I found out that they'd been secretly scheduling turns to be sure I wouldn't be left alone. Here I can always wander down to a cantina and find some friend. Borges marveled at it, Bolaño celebrated it, the city's spirit of friendship. One of the largest and unruliest cities in the world seems so intimate that people regularly say "it fits in a handkerchief." That's the Mexican surrealism that rivets me now.
Goldman is the author, most recently, of Say Her Name.