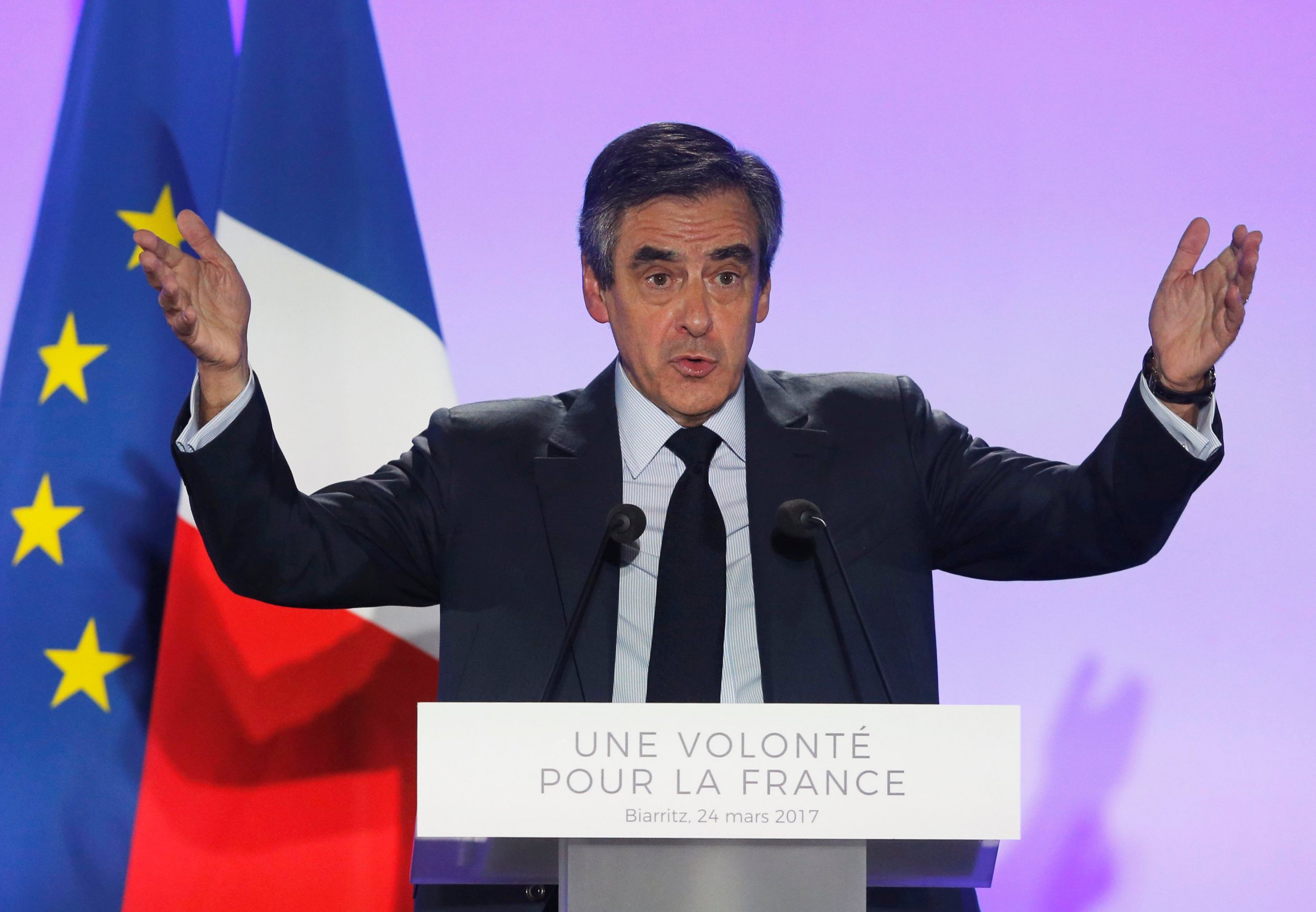 Former French presidential candidate Francois Fillon has filed a legal complaint against a newspaper that published damaging allegations about his financial affairs.
Fillon, who was the candidate for the center-right Republican party before he was knocked out in the first round of voting on April 23, has accused investigative weekly Le Canard Enchainé ("The Chained Duck") of illegally trying to influence the vote, AFP reported.
French prosecutors are looking into the claim, which centers on a report published on April 12, less than two weeks before the poll. Fillon's complaint described the report as "false news" aimed at influencing the result, which would be illegal under France's electoral code.
The Republicans had been the favorite to win the presidency until Fillon was hit by a series of accusations, led by reporting in Le Canard Enchainé starting in January, that he had misused public funds to pay his wife and family as members of his staff.
Investigative judges charged Fillon in March with misuse of public funds over the allegations his wife Penelope was being paid for a fake job as his parliamentary assistant. He went into vote as the first major candidate to face criminal investigation while standing. He has consistently denied any wrongdoing.
Fillon's lawyers first made the complain about Le Canard Enchaine on April 13, relating to a report in the paper that Penelope Fillon's first parliamentary job was in 1982 and not 1986 as he had claimed. A person close to the couple told the paper at the time that the allegation was false.
In the first round of the presidential election Fillon finished in third place with just over 20 percent of the vote. His rivals Marine Le Pen, of the far-right National Front, and Emmanuel Macron, independent candidate and leader of the new liberal centrist movement En Marche! ("Onwards!"), took the top two spots and proceeded to the second round.
Fillon has endorsed Macron for the presidency. But The Republicans still hope to do well in important parliamentary elections set for June 11 and 18.
Founded in 1915, Le Canard Enchainé is known for its uncompromising reporting on French politics and business.