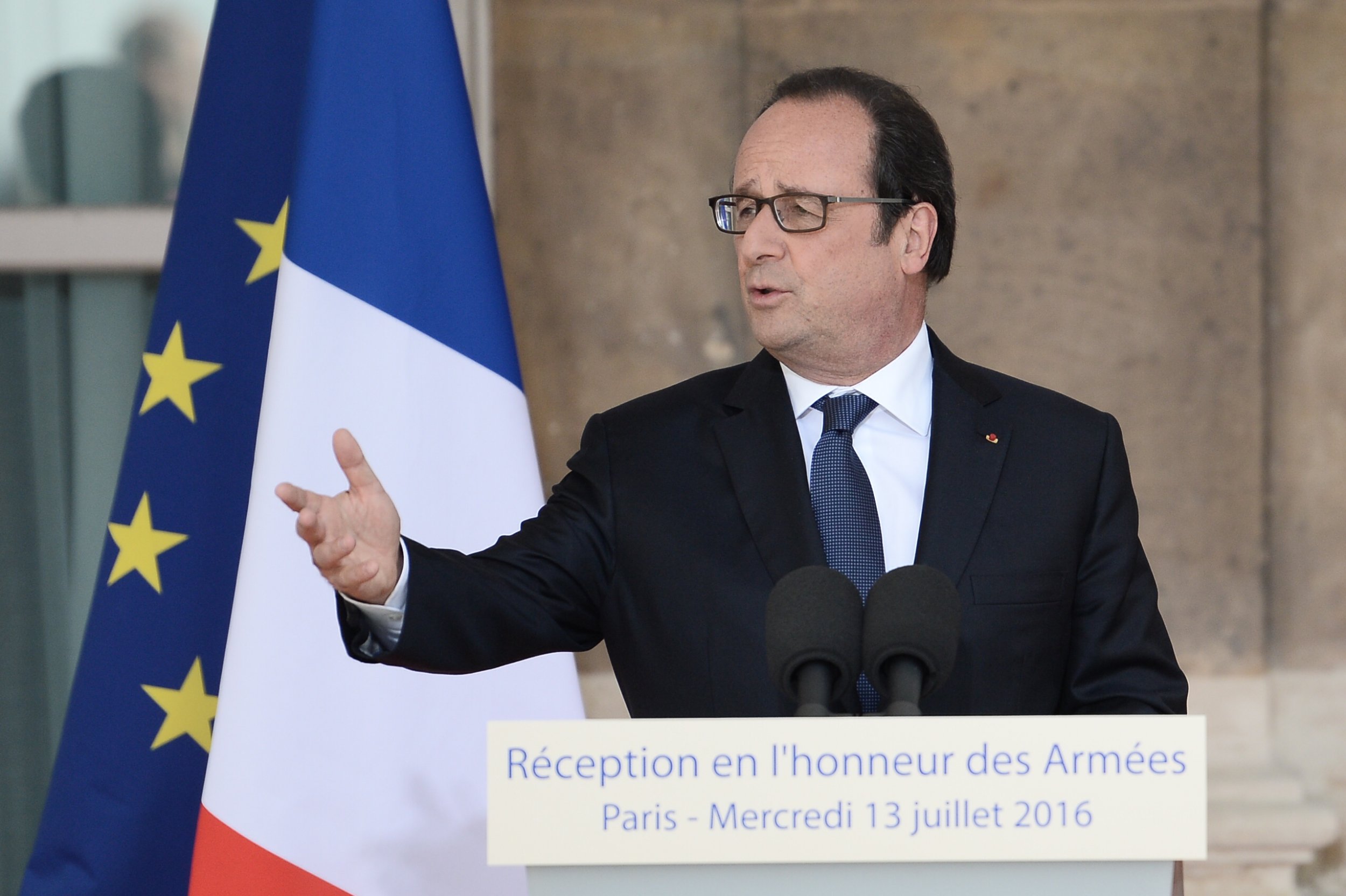 Francois Hollande would fail to reach the second round of voting in the 2017 French presidential election, according to a poll.
The survey, reported by Les Echos, found that Hollande would secure between 12 and 16 percent of votes in the first round, a sharp drop on the 28.6 percent he took in 2012, and well behind his two key rivals.
The poll found 25 to 28 percent support for Marine le Pen, the Front National leader, in the first round, and both likely right-wing candidate, either Alain Juppe, who would take 34 percent, or the former President Nicolas Sarkozy, on 23 percent, scored well above Hollande, the Socialist incumbent.
Hollande has yet to formally declare a bid. If he does, he is expected to face off against his former finance minister, Emmanuel Macron, who is expected to run on a centrist ticket.
Described as the most unpopular French president on record, Hollande's time in office has been blighted by a moribund economy and party infighting.
The president is expected to announce his decision as to whether he will seek another term by December.
Meanwhile, the center-right Republican party has faced criticism for the tone of its presidential primary.
Socialist Prime Minister Manuel Valls Thursday told reporters that Sarkozy, who has campaigned on an anti-immigration, nationalist platform, was guilty of "Trumpization," a reference to the controversial U.S. presidential candidate.
"The characteristic of populism is to provide a daily backdrop for misconduct and tension," he said according to Le Figaro, and that Sarkozy was "dangerous because he leads part of the Right into these debates."