Francois Hollande And Angela Merkel Push Tough Brexit Stance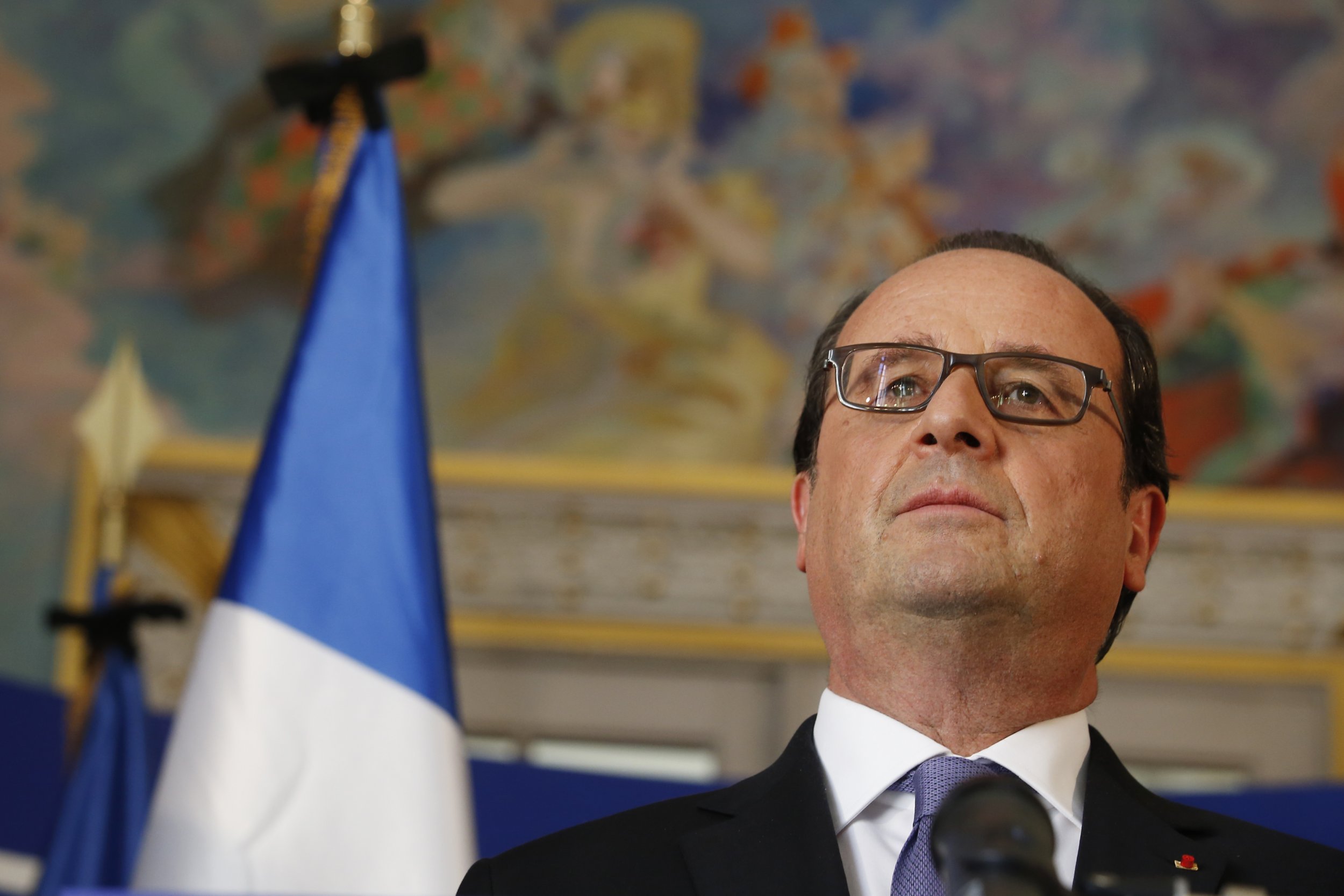 Francois Hollande, the French president, has urged Europe to take a tough stance on Brexit, as other European politicians lined up to criticize the British government's immigration policy.
"Britain has decided to go for a Brexit, in fact, I believe, a hard Brexit. Well, we have to follow through with Britain's wishes to leave the European Union and we need to be firm," Hollande told a dinner Thursday hosted by the Jacques Delors Institute, a think tank, Euractiv reported.
"If not, we would jeopardize the fundamental principles of the EU," he said.
On the same day, Angela Merkel, the German chancellor, reiterated the shared position of most EU states and the EU institutions; that Britain cannot retain full access to the single market and get controls on the free movement of people.
"If we don't say that full access to the internal market is linked to full acceptance of the four fundamental freedoms, a process will spread in Europe in which everyone does what they want," she told a meeting of German businesspeople.
Others laid into controversial proposals by Theresa May's government to force companies to disclose the proportion of foreign workers they employed.
French Housing Minister Emmanuelle Cosse said the policy was disastrous and it "raises issues of reciprocity," suggesting that Britons abroad could face similar rules, The Times reported.
While Italy's Deputy Foreign Minister Mario Giro told the Financial Times: "This is not the UK that we have always known—it's the crib of democracy."
He added: "This may help for domestic political purposes, but it does not correspond to their tradition. It's paradoxical that to distance itself from Europe, the UK is looking increasingly like Europe by taking on those tones that we see in eastern Europe."