As French President Francois Hollande Exits, Five Things He Will Be Remembered For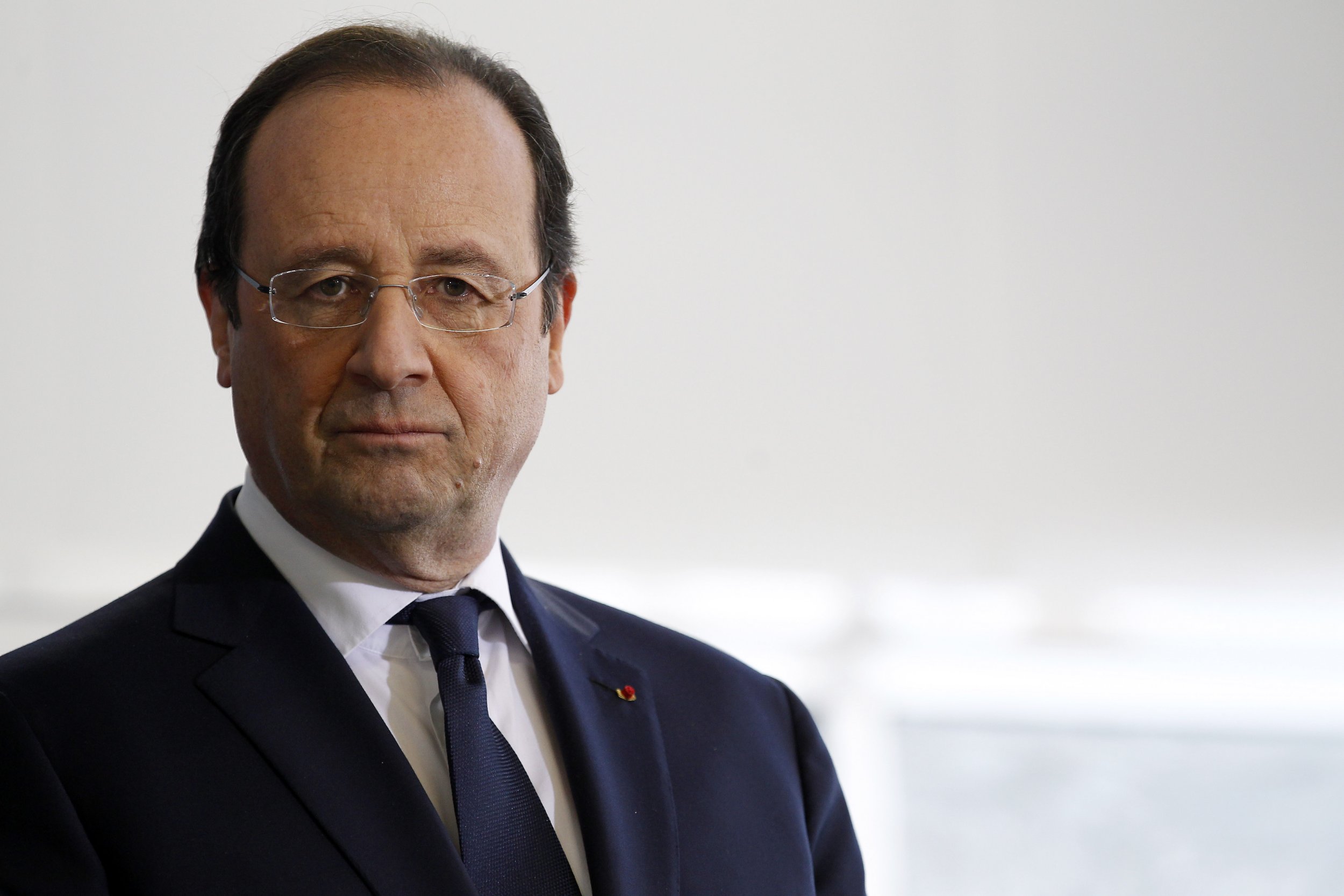 On Sunday Francois Hollande handed the keys of the Elysée Palace to Emmanuel Macron, the youngest French leader since Napoleon and independent centrist who stormed to victory against National Front leader Marine Le Pen in the May 7 vote.
The pair met for an hour to discuss the changing of the guard and issues that Macron would face at the helm of France. Macron, a former adviser to Hollande, walked Hollande to his departing car as staff applauded the outgoing leader.
But his nearly five-year tenure polarized French society, consigned his Socialist party to only the early stages of voting in the presidential election and left the 62-year-old with the worst approval ratings in French history, at a meager 4 percent.
Here are five things to remember the Socialist president as he departs the Elysée for the last time: two successes, two failures, and a scandal.
Failures
Inability to stem terror attacks
The toughest challenge for Hollande was a wave of violent extremist attacks on French soil, incidents that his government, including Interior Minister Bernard Cazeneuve, and the security services failed to stem. France suffered seven such attacks since January 2015—the worst being the Charlie Hebdo attacks, the Nice truck attack and the November 2015 Paris attacks—inspired or directed by the Islamic State militant group (ISIS) or Al-Qaeda. They left hundreds dead and many in France angry at a leadership perceived to be weak on security.
Hollande's reaction to the November Paris attacks—announcing military action against ISIS and declaring a state of emergency—boosted his popularity in the short term. But, ultimately, confidence in Hollande and his cabinet's ability to secure France was slim and, in some experts' view, contributed to the rising popularity of the far-right National Front, which secured millions of votes in the presidential election.
His time in power will mostly be remembered outside of France for the violence that hit the country during his rule.
A promise on jobs not delivered
Hollande, in his campaign that made him only the second Socialist president elected in France's history, pledged to revive an economy still reeling from the effects of the financial crisis. But he failed to turn around the French economy, which only briefly showed signs of substantial recovery during his five-year term.
Only in the second quarter of 2016 did unemployment fall below 10 percent, the first time in four years of his presidency. It proceeded to rise above 10 percent again later in the year. He hiked taxes on the French public by $53.4 billion, 2.5 percent of France's total GDP, but it didn't help boost the French economy. On growth, he sought 2.5 percent in 2016, the last full year of his term, but it came in at only 1.1 percent.
In 2015 Hollande had pledged he would not stand again if unemployment did not decline significantly. That turned out to be the case.
In December 2016, he addressed the French public from the Elysée and informed them that he would not seek a second term. He had realized that he would not have enough traction to secure victory. But he likely did not realize that his former adviser and economy minister, Macron, who had split to form his own En Marche! Movement, would become his successor on the back of a pledge to significantly cut taxes.
Successes
Introducing gay marriage to France
Hollande was the leader to introduce same-sex marriage to the French Republic. The bill, which lawmakers passed in 2013 in the face of protest and right-wing opposition, increased equality in Catholic-majority France.
It was a campaign promise and key social reform that he followed through on. After France's decision, Britain, the U.S. and Ireland, all took similar measures.
Reducing the presidential salary and lavish Elysée spending
While Hollande's success in hosting a world summit that secured a climate deal between 195 nations in December 2015 deserves a mention, the impact of the deal remains to be seen. In light of that deal's early stages, one practical success that Hollande achieved at home was to reduce the lavish spending of the Elysée and the salary of the presidency.
Upon entering office in May 2012, he brought in a bill that reduced monthly presidential pay by 30 percent from $15,500 to $10,867, a symbolic move in a country where the average monthly wage was $3,372 ($40,471 a year) in 2015. He also sold off a tenth of the Elysée's wine collection, amid other cost-cutting, in a bid to lighten its spending after the reign of his predecessor Nicolas Sarkozy.
It was a noble campaign, but one that was slightly tainted by the revelation last year that he employed a hairdresser on a monthly salary of $10,800 that came from public coffers.
Read more: Hollande fires back at Trump over Paris comments
And the scandal...
An affair and a scooter
Some would argue Hollande's alleged affair with actress Julie Gayet should have been one of the biggest crises to face the presidency. But polls showed that his popularity actually increased in the aftermath of the revelation.
Many former French presidents have been at least rumored to have had affairs. But in January 2014, a photographer for gossip magazine Closer captured the Socialist leader arriving and departing a Paris residence on a scooter to spend nights with Gayet, alleging the affair had taken place for two years.
The photographer claimed that Hollande would have a bodyguard arrive at the residence early, ushering the scooter when the coast was clear. He would then leave on the scooter to an underground car park where he would leave in a vehicle.
His relationship with Valerie Trierweiler, his partner of seven years, collapsed just weeks later.