Francois Hollande Warns Trump Presidency Would 'Complicate' Relations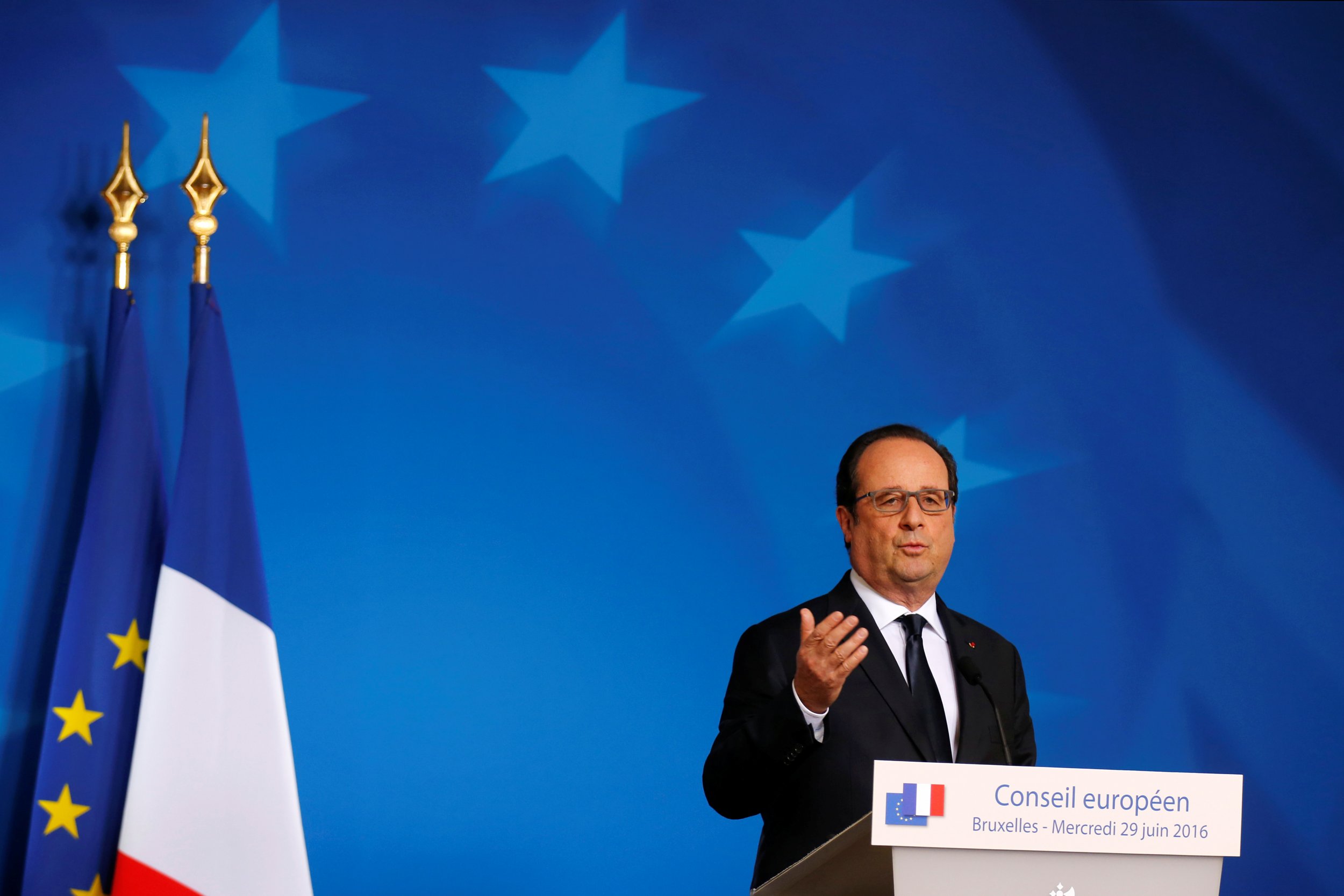 French President Francois Hollande has warned that if U.S. Republican candidate Donald Trump is elected President it would "complicate" relations between Washington and Europe.
Paris and Washington are close allies, working together in the NATO military alliance and with warm bilateral ties. Hollande paid a state visit to the U.S. in November 2015 after the Paris attacks in which Islamic State militant group (ISIS) gunmen left 130 people dead. But the French leader says that if the Republican nominee enters the Oval Office, that may change.
"Those who say that Donald Trump could not possibly become the next president of the United States are the same ones who thought that Brexit would never be voted in," he said in an interview with French daily newspaper Les Echos published on Thursday, in reference to the historic British referendum vote last week that saw voters back an exit from the European Union.
Trump has run a controversial election campaign, calling for a ban on Muslims from entering the U.S. in reaction to the extremist attacks in San Bernadino in December and Brussels in March, and pledging to build a wall on the country's entire southern border to prevent Mexican "rapists" from entering U.S. territory.
He was asked if he believed that Trump as president would be dangerous, to which he answered "yes." Trump in the White House "would complicate relations between Europe and the United States," he said, according to AFP news agency.
Other world leaders have reacted with criticism to some of Trump's statements, particularly his Muslim ban proposal. British Prime Minister David Cameron called the idea "stupid, divisive and wrong."
The construction magnate has angered European leaders as well for calling them "weak" on extremism and calling Brussels, the heart of the EU, a "hellhole."