Frank Gifford, NFL Fall of Famer, Dies at 84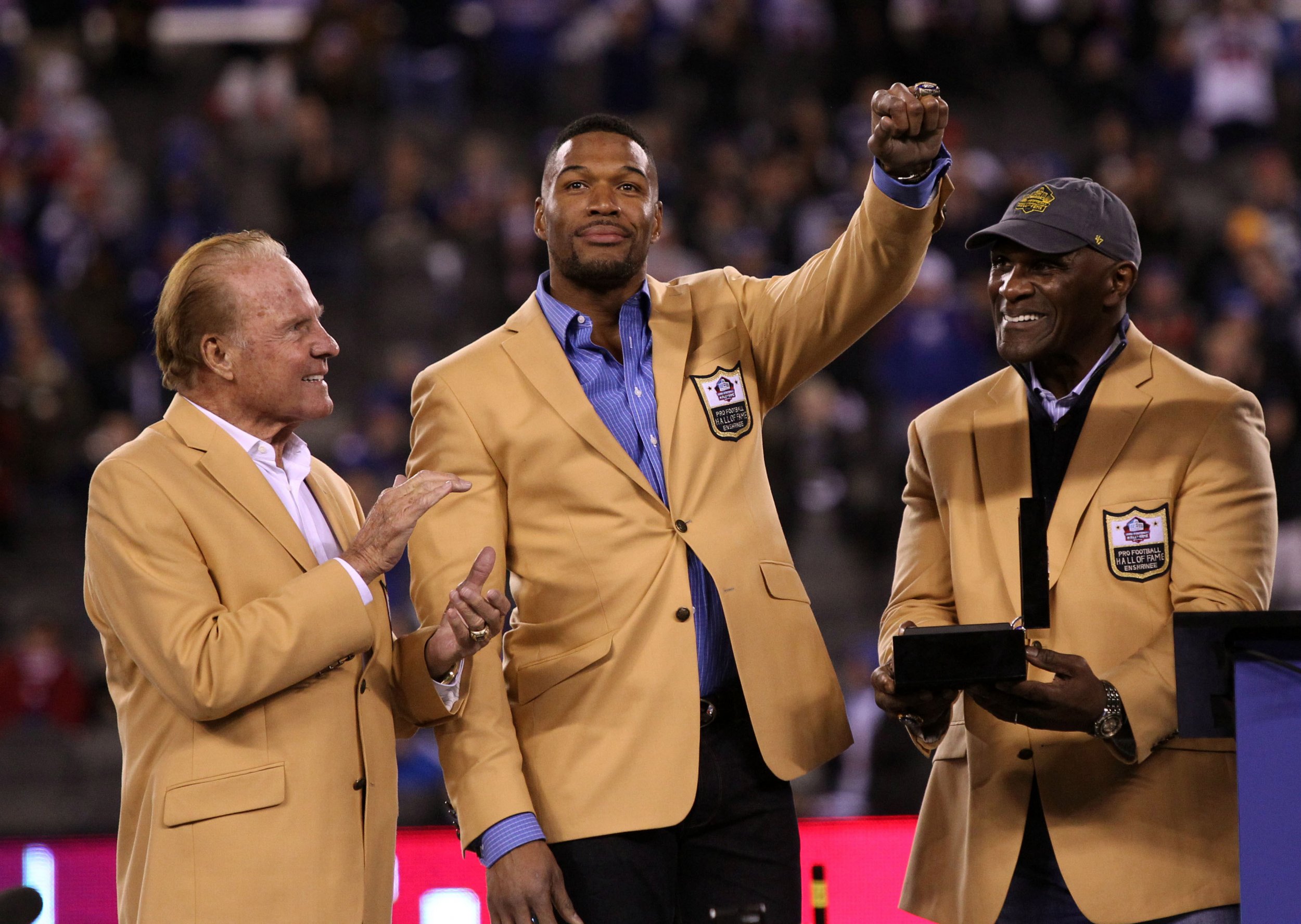 Frank Gifford, a NFL Hall of Famer, died suddenly Sunday morning. His wife, Kathie Lee Gifford, host of NBC's Today, said her 84-year-old husband died of natural causes.
Gifford who played offense and defense, was named the NFL's most valuable player in 1956, and helped to lead the New York Giants to a championship. After football, Gifford went on to have a second career as a sports broadcaster on Monday Night Football. He also covered several Olympics. Occasionally, Gifford appeared in films, including Up Periscope, a 1959 World War II drama with James Garner.
"Frank Gifford was the ultimate Giant," team president John Mara said in a statement. "He was the face of our franchise for so many years. More importantly, he was a treasured member of our family. My father loved him like a son and was proud to act as his presenter for the Pro Football Hall of Fame, a favor Frank returned years later by presenting my father in Canton."
Gifford was born Aug. 16, 1930 in Santa Monica, California. He began his NFL career in 1952 and was drafted by the Giants. He had planned to retire in 1961, but returned for another stint in 1964 as a flanker. He was elected to the NFL Hall of Fame January 8, 1977. Altogether, Gifford played 12 seasons and 136 games in the NFL.
Gifford is survived by his wife and their two children. On Sunday, celebrities and friends offered their condolences via Twitter.