Kagame Must Step Aside for Sake of Rwanda, Says Opposition Leader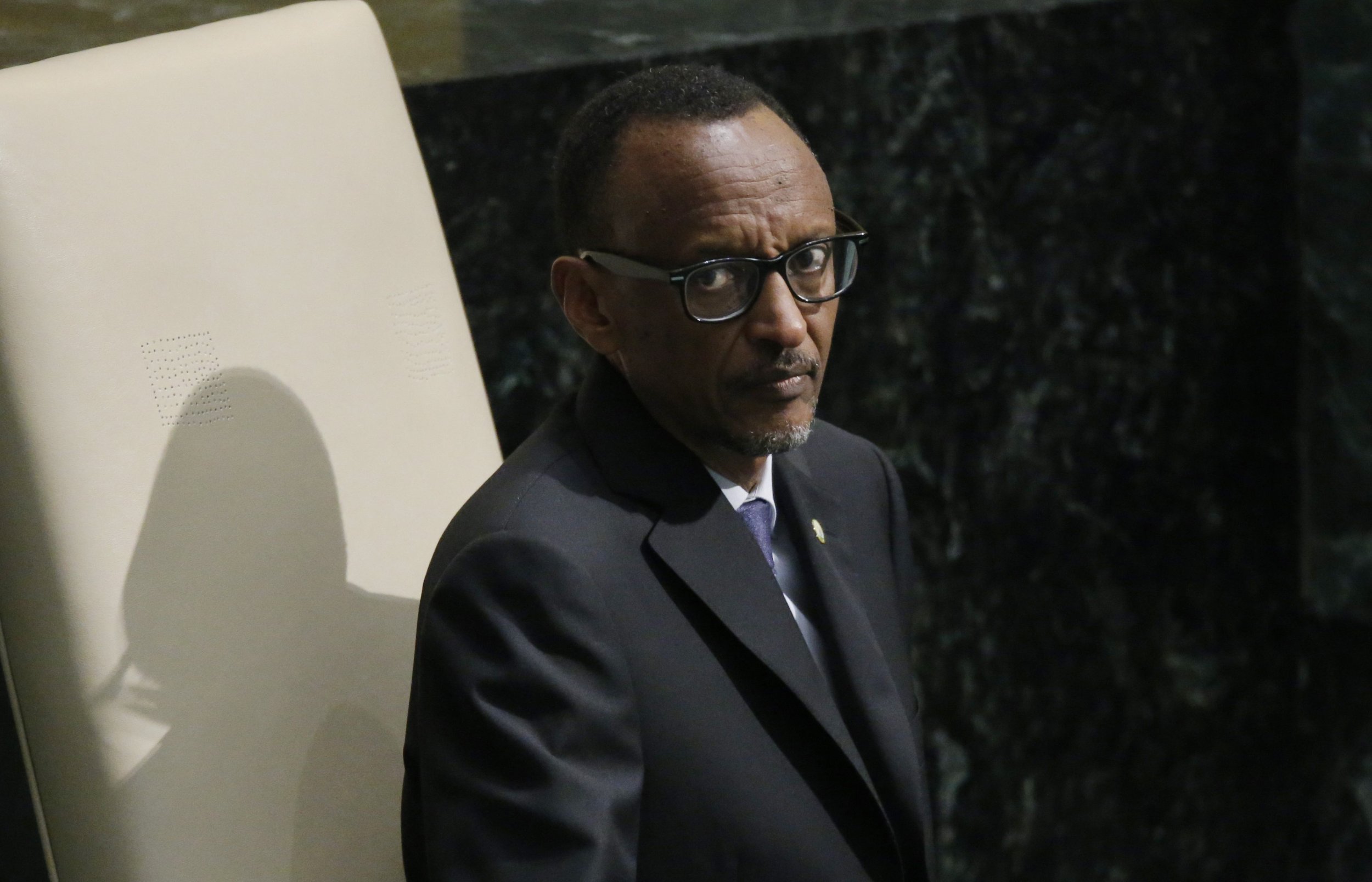 Rwandan President Paul Kagame has a formidable record in office. He led the Rwandan Patriotic Front, which brought an end to the 1994 genocide in which hundreds of thousands of Rwandans were killed by their fellow countrymen. Since becoming president in 2000, Kagame has overseen economic and social development in the East African country. Rwanda saw GDP growth at an annual average of 8 percent between 2001 and 2014 and is on target to meet the majority of its Millennium Development Goals by the end of 2015, according to the World Bank.
Despite these resounding successes, Frank Habineza believes it is time for Kagame to step aside. Habineza, the chairman and founder of the Democratic Green Party of Rwanda, says that Kagame would be misguided if he put himself forward for a third term in office. "It's good if a leader serves his terms, or terms, and then others can come and do better or improve on what he has not done. If we have one leader all the time, it doesn't give the chance for the promotion of new talent," says Habineza.
The Rwandan Supreme Court ruled in October that Kagame, who is credited with rebuilding the nation after the genocide in which some 800,000 people—mostly ethnic minority Tutsis and moderate Hutus—were murdered by Hutu extremists, could run for a third term subject to a referendum on constitutional changes that would permit it. On Wednesday, Kagame set the date for the referendum as December 17.
According to Habineza, any decision by the long-serving Rwandan president to put himself forward for a third term would be misguided and could spark violence similar to that in Rwanda's neighbor, Burundi. Almost 90 people died on Friday in the latest round of violence in Burundi, where sporadic fighting has taken place since President Pierre Nkurunziza's controversial decision to (successfully) seek for a third term. "We can look at Burundi now. The whole country has gone into a mess because of the decision of the president to have a third term," says Habineza. "People will say, 'No, in Rwanda people asked for it [a third term],' but you never know."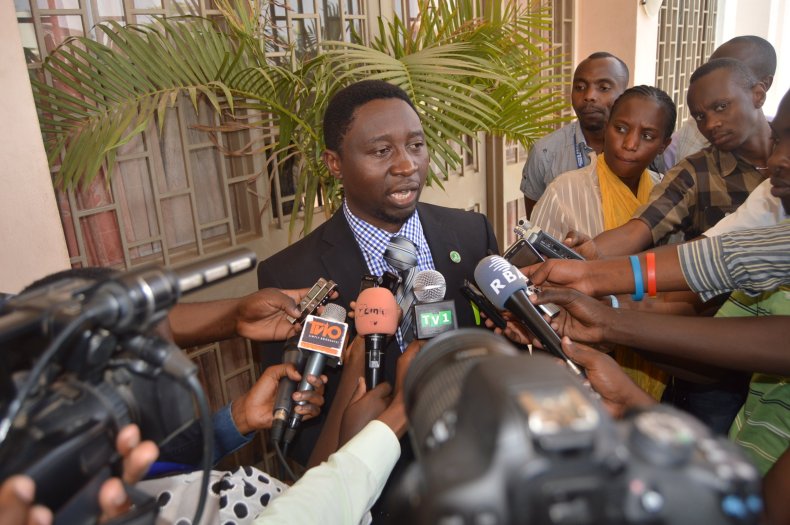 While Kagame has not publicly confirmed whether he intends to run for a third term, it appears that he would have widespread support if he did. Nationwide consultations by Rwandan legislators found just 10 people opposed to the idea of constitutional change to abandon the two-term limit, and a petition calling for an amendment to the constitution gathered the signatures of more than 3.7 million people—equivalent to over 60 percent of the electorate. Habineza rejects this campaign as orchestrated by government ministers—and human rights activists have claimed that people were forced to sign the petition by government officials, though this claim has been denied by the RPF and says that the short notice given by Kagame before the referendum means the result will not be fair. "It will mean that there will be no campaigns, so it will be fair only for those who want to vote yes," says Habineza.
Founded in 2009, the Greens have been subjected to hostility from supporters of the Rwandan political establishment. Habineza sayss he was forced to flee Rwanda and seek refugee status in Sweden in 2010 after receiving death threats and following the assassination of the party's vice-president, Andre Kagwa Rwisereka. Habineza now splits his time between Sweden and Rwanda, where he says the party has built up a membership base of more 200,000 after being officially registered in 2013.
While he respects Kagame's achievements, particularly with regard to the aftermath of the genocide, Habineza believes there are areas where the Rwandan leader has failed to make progress. He cites the issues of human rights, democracy and promotion of independent media as examples. In its 2015 report, Human Rights Watch said that while economic and social development in Rwanda was impressive, "the government continues to impose severe restrictions on freedom of expression and association and does not tolerate dissent." Rwanda's regulatory authority banned the BBC's Kinyarwanda broadcasts, the country's official language, and media watchdog has described Kagame as a "predator" who attacks the freedom of the press, the BBC reported.
Habineza says his party's decision on whether to field a candidate—most likely himself—in the 2017 presidential elections will depend on the outcome of Friday's referendum. He is confident, however, that the Greens would be able to build on Kagame's good work if they somehow managed to dislodge the president. "We are capable of improving on that and doing what he has not been able to do," says Habineza. "We are not going to destroy the good things he has done, we shall maintain the good he has done but also do what he has not done [and] make better promises."