Frank Kendall Unanimously Voted New Air Force Sec Following Bipartisan Holds on Nomination
The Senate has confirmed Frank Kendall as Secretary of the Air Force by unanimous consent following a three-month delay.
Kendall, who previously served in key Department of Defense (DoD) roles during the administration of former President Barack Obama, was nominated as Air Force Secretary by President Joe Biden in April. Holds from Sen. Elizabeth Warren (D-Mass.), Sen. Mike Lee (R-Utah), Sen. Debbie Stabenow (D-Mich.) and Sen. Gary Peters (D-Mich.) reportedly held up the nomination until the Senate confirmed Kendall until Monday night's voice vote.
"If confirmed, my priorities would be straightforward and mirror precisely those articulated by Secretary of Defense [Lloyd] Austin as they apply to the Department of the Air Force," Kendall said during his Senate Armed Services Committee confirmation hearing on May 25. "Taking care of our people, mission performance and building teams. Our military is people first and foremost."
"I believe the range and severity of the threats that we face and will face, the rapid pace of technological innovation, and the need to rapidly harness that technology in new operational concepts demand a sense of urgency and a like focus on getting our choices right," he added.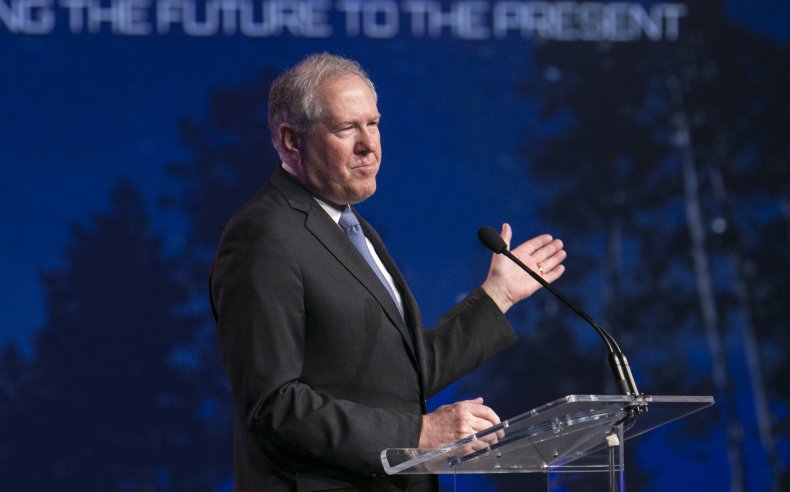 Kendall's nomination easily advanced out of the committee in June. However, holds from the senators, notably including from members of the president's own party, prevented his nomination from reaching full approval in the upper chamber until Monday.
Warren held up the vote over ethics concerns but dropped her hold earlier this month after receiving assurances from Kendall that he would not work in the defense industry for an extended period after serving as secretary, according to Military.Com. She reportedly received similar assurances from Austin before he was confirmed as Defense Secretary in January.
The vote to approve Kendall was allowed to move forward after Peters and Stabenow dropped their holds on Monday, according to The Detroit News. Peters held up the nomination of Kendall and nine other Biden DoD picks due to Michigan being passed over as the location of an F-35 training center in favor of Arkansas.
Peters dropped the hold after the Air Force and DoD offered assurances that Michigan's Selfridge Air National Guard Base would remain a key military aviation hub for years to come. Republican Lee's hold, for undisclosed reasons, was dropped earlier in the month, according to Defense News.
Kendall's confirmation follows last week's confirmation of the branch's second highest-ranking civilian, Air Force Undersecretary Gina Ortiz Jones. Kendall will be the 26th person in U.S. history to serve as Air Force Secretary. He will replace John Roth, who has served as the acting Air Force Secretary since Biden took office on January 20.
"Congratulations to the 26th Secretary of the @USAirForce, Mr. Frank Kendall," tweeted Air Force Chief of Staff General Charles Q. Brown. "Welcome to the world's greatest Air Force! We're looking forward to your leadership as the USAF accelerates the change needed in defense of our Nation."
The Senate confirmed Army Secretary Christine Wormuth in May, the first woman to serve in the role. Biden's pick for Secretary of the Navy, Carlos Del Toro, is awaiting a vote after his confirmation hearing took place earlier this month.
Newsweek reached out to the Air Force for comment.